England v Sri Lanka: Mahela Jayawardene excited by tourists' potential
Last Updated: 16/05/16 10:08am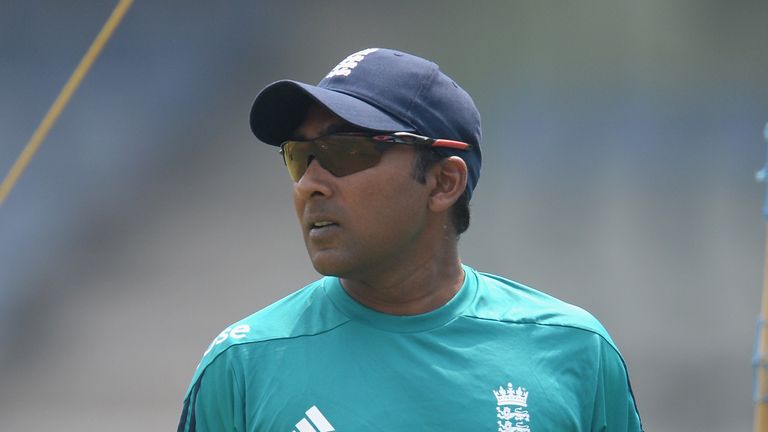 Mahela Jayawardene believes Sri Lanka are capable of shocking England and winning the forthcoming Test series between the sides.
Having scored over 25,000 runs across all three formats for Sri Lanka during a hugely successful international career, Jayawardene has since worked as a batting consultant for England, putting the 38-year-old in a unique situation when it comes to assessing the two sides.
Speaking to Sky Sports, the Sri Lanka legend discusses the potential of this England team, the challenges facing a young Sri Lankan squad and why he believes Angelo Mathews can lead them to victory…
On working with England...
I first worked with them in September in the Pakistan series. When I was down here last year playing for Sussex, Paul [Farbrace] was quite keen that I come in and work with the boys. When Trevor [Bayliss] took over, they were quite insistent that I come in and work with them. Straussy has had pretty much the same mind-set.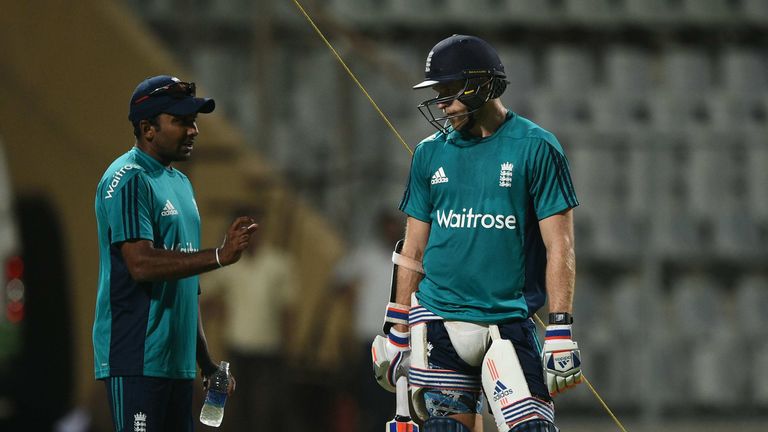 It was a good start in Dubai but it depends on my availability as well with work and other commitments, so the World T20 was my next assignment and I had one or two weeks with them. I've now done the Test and one-day sides, so I've enjoyed it.
On England's potential...
They're a very exciting young group of players and they've got a lot of potential because this group will probably play together for another five to six years minimum, with the 50-over World Cup and the next T20 World Cup. It should be exciting for this group of players.
It's about attitude and focus in what they want to achieve. As a group, I think they are all very focused right now in what they want to do and they've got all the options in the sense that batting-wise and bowling-wise, it's about evolving, not staying in the same place and improving their game over a period of time.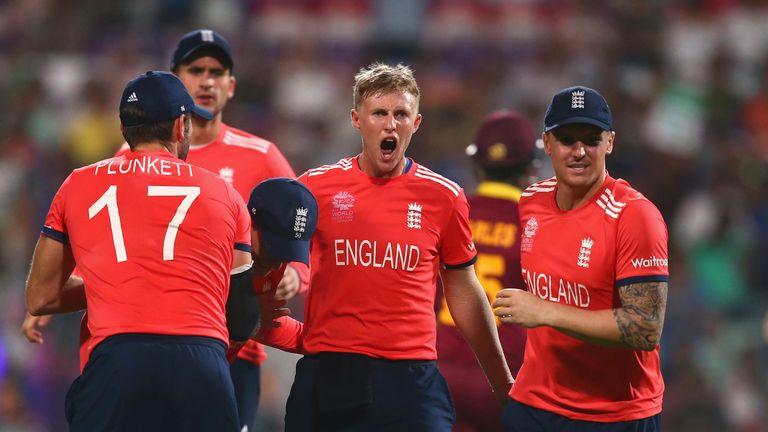 As long as they do that - we saw in the last World T20, no one gave them a chance because they were inexperienced - they've shown how good they are when they play as a team and how much confidence they have.
It's about evolving. As a player and a team, you can't stay in the same place, you need to keep improving. As long as they're committed to that, then they could go a long way.
On England's team spirit...
I think for any successful team that is crucial, you stay very much close together and that allows them to play on the field as well. They know what triggers people, what makes them react.
It's just simple singles to here and there, it's the understanding and if they're under pressure or if they need a bit of help, that togetherness helps a team to perform as well.
You see in them as well, they don't react badly if people make mistakes on the field. They are all in it together, which makes a huge difference.
On touring England with Sri Lanka...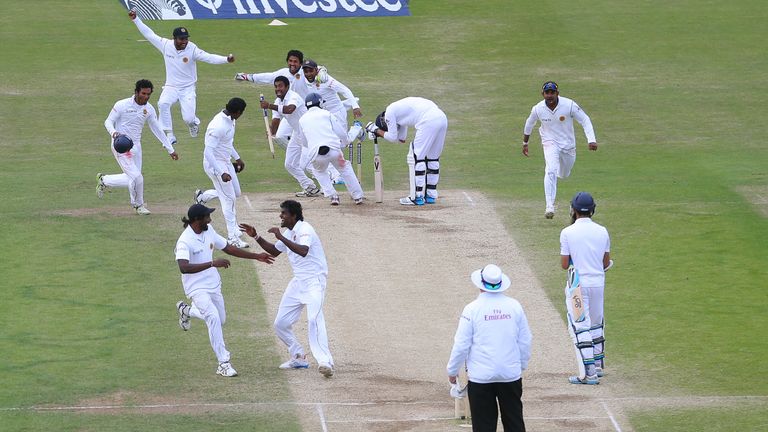 It was brilliant in 2014, I think one of our best tours overseas. We pretty much won everything, all three series, it was brilliant for us. We've always enjoyed touring England, we've always performed well.
I think the time before that in 2013, we lost 1-0 but we had a chance of drawing that Test match as well and we had a great one-day series, before that we drew 1-1. In Test cricket, we haven't lost that many Test matches or series in England and in one-dayers, we've dominated pretty much, most of the time.
On overcoming English conditions...
I think it's the perception that the ball is going to do a lot and the conditions and the weather so if you can get over those things - I mean the weather is something that you can't control. It's the same for the English boys as well so you just need to have the awareness of what you can control.
After that, it's just about the perception of the moving ball. Yes, the ball does tend to move a little bit but it's about your preparation and having a game plan against that. So trying to focus on those elements is crucial rather than saying 'we need to do a lot of things' - I don't think you need to do a lot, you just need to have a game plan and adjust yourself accordingly.
On a new-look Sri Lanka squad...
No one is going to play forever. Kumar [Sangakkara] and I have been there for a long time but we decided - and everyone knew - that we were going to retire. They had ample time to prepare for that.
It's a young team but the bowling attack, especially the Test bowling attack, is something that they will bank on because they've got that experience, they're the same unit that came to England two years ago.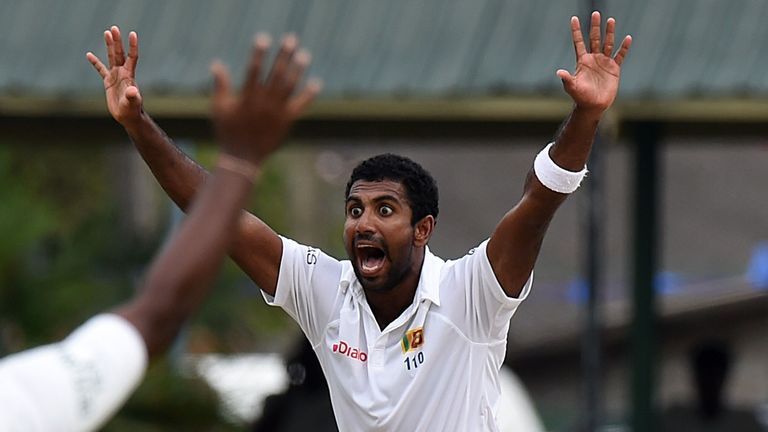 The young batting group really has to perform, that's something the Sri Lankans will be concerned about, but you still have good quality players who can put runs on the board so if that happens, then it will be good for that bowling attack.
I'm excited about the young batsmen that they've brought on this tour, it'll be a great challenge for them at a young age to come to England and experience the conditions - it's an investment for Sri Lanka going forward, that's how I see it and that's how everyone should see it as well.
I mean if these guys learn quickly and adapt, then they'll be brilliant, they'll do really well, but the experience factor is something they will lack in that batting line-up but all teams go through that.
On Angelo Mathews...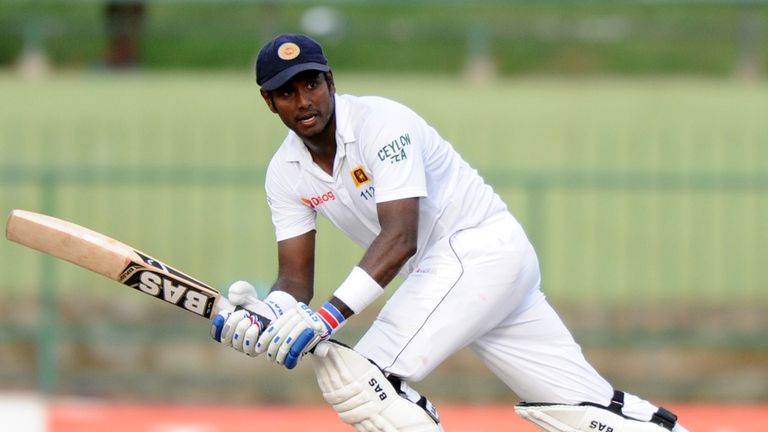 He is very important in that group. He's probably been the best batsman in the last two years or so and the youngsters will look up to him even though he's still 28. He's been around a long time, so everyone will look to him.
He had a great summer when we last came here, a brilliant hundred in Leeds for us to get through - back-to-back hundreds, in fact, at Lord's and Leeds.
He understands that but at the same time, he shouldn't put a lot of pressure on himself because that will curtail his game. He's a very naturally gifted batsman who plays his shots and he should continue to allow himself to do that.
On who will win...
Obviously, I'm a Sri Lankan and my heart, everything about me is about Sri Lanka. When I work with England, obviously it's a different thing but apart from that, it's Sri Lanka. My heart says they should do well but my head says England are a strong, experienced side and playing at home so the Sri Lankans come in as underdogs but if they really truly believe in their ability, then they should do well.
Watch England take on Sri Lanka in the first Test at Headingley from 10am on Thursday 19 May, live on Sky Sports 2.