Kevin Pietersen the best England game-changer I've ever seen
'Every now and again a great player comes along who it's a great privilege to commentate on'
Last Updated: 18/03/18 8:01am
You only have to read social media to see that Kevin Pietersen will be remembered by England supporters with a little bit of marmite.
Reaction to news of his seeming retirement falls into two very different camps but when you look back on his career, the fact is he changed games and won cricket matches. I've said it before - he was the best England batsman I've seen.
When you commentate every now and again a great player comes along and it's a privilege to be there and watch and commentate. Pietersen was one of those players because he got you on the edge of your seat and could do things other players couldn't do.
I've seen lots of players through different eras and they do change; in his era of 'get on with it', he was so effective because he had long levers and could get right out to the ball.
His memorable innings were many but to pick just one I'd go for his 158 at the Oval in 2005 against Australia because the shots he was playing against the spin of Shane Warne, over midwicket regularly, were brilliant. Eventually, Warne went around the wicket into the rough to stop him hitting the ball. That was a terrific match-winning innings.
Pietersen also had the ability to change mindsets. When I played for Lancashire, we had a player in a similar mould called Clive Lloyd - a wonderful man who dragged everyone along.
There were those of us who batted in an 'English' style; we got behind the ball and said "nothing is going to get past". Then a West Indian comes in and goes 'bang, bang, bang' and you start thinking "I'm going to bring a little bit of that, if I can, into my game".
Lloyd would drag players along with him, with his style of play and his attitude of "we can do this".
Pietersen was similar and must have been - and this is the controversy - a captain's dream but also, it turns out, a captain's nightmare.
Personally, I would say England didn't handle him very well.
If you've got a maverick or someone who is difficult in your team, you hope that you can manage that.
In football, if there's a difficult player then Mourinho, Ferguson, Wenger - anybody you like - will deal with it and everyone in the world will know that he is dealing with it.
But cricket is quite different from any other sport that I know because there are so many tiers of management.
Who is in charge? Is it the coach? Is it the captain? Is it the manager? Is it the chief executive?
I think, unfortunately, that goes against a player who can be a problem.
I don't know all of the ins and outs of what went wrong because I only came into contact with Pietersen on a cricket field; I've never been privy to what he's like in the dressing room and I've never known him socially.
But it would appear that other people found him difficult at times. But again, within a professional environment, people should be able to deal with that.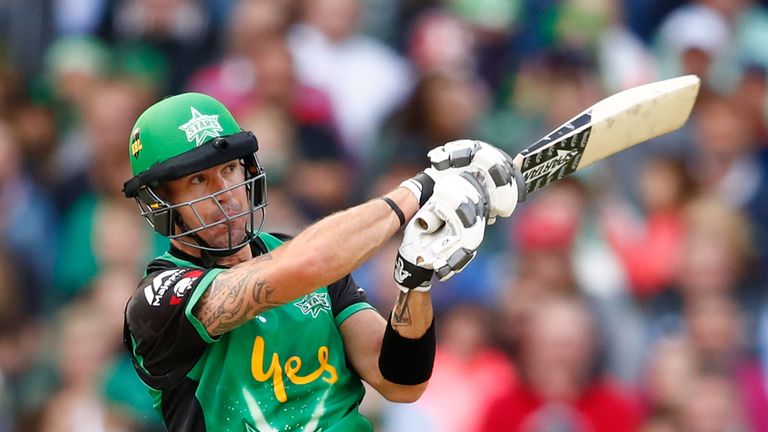 Pietersen was also a game-changer in another sense because he was quick to realise that cricket is a professional career and looked to maximise his income by embracing Twenty20 around the globe.
There are plenty who have now latched onto that and will continue to do so, because with leagues all around the world, T20 isn't going away,
Watch England take on New Zealand in the first of two Test matches live on Sky Sports Cricket from 12am on Thursday, March 22.