Bumble's Blog: Ed Smith in frame as senior selector, Stanley's promotion, improving county cricket
'When I interviewed for the Lancashire job, I went out on a limb and said 'my job is to provide cricketers for England'. If we won along the way, great, but I firmly believed that was my role'
Last Updated: 21/04/18 10:41am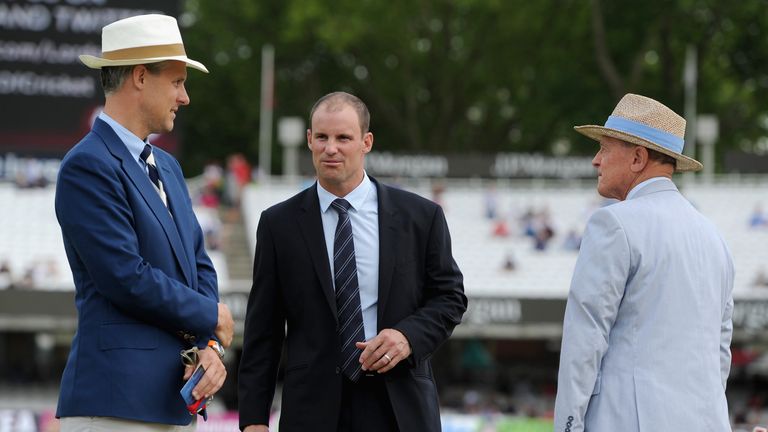 Bumble is back, blogging on the possible appointment of Ed Smith as England's new senior selector, Accrington Stanley's historic promotion to League One and how he'd fix county cricket...
The ECB looks set to appoint Ed Smith as its senior selector, but I still want to know: Who picks the England team?
Smith will now appoint a second in command. Then he will appoint a team of scouts, who will report into him. So, will selection still be decided by a collective? Or is it one person? And will there be good representation from the north of England?
Bringing football into this; I was fortunate enough to see my Accrington Stanley promoted to the third tier of English football for the first time in our history this week. The players were magnificent and there were a number of scouts at the game.
They tend to be mature people, who watch the game, observe, write down and report back. I am quite a mature person, and I see a lot of cricket. Been there, got the t-shirt. I'll leave it at that.
Back to Stanley though; it could have been a nervy game against a Yeovil team who are far better than their league position (18th) suggests, but we were right on it.
I'm pretty close to the club, and the owner, and before this season even started, he said that in the manager's opinion, this is the best squad he's had. He said 'we're going up this year, and we'll probably win it'.
Billy Kee scored a brace and is now top scorer in the league. He doesn't need to claim any off his shoulder ala Harry Kane. He just knocks them in; William Rodney Kee, to give him his full title, is a pure predator.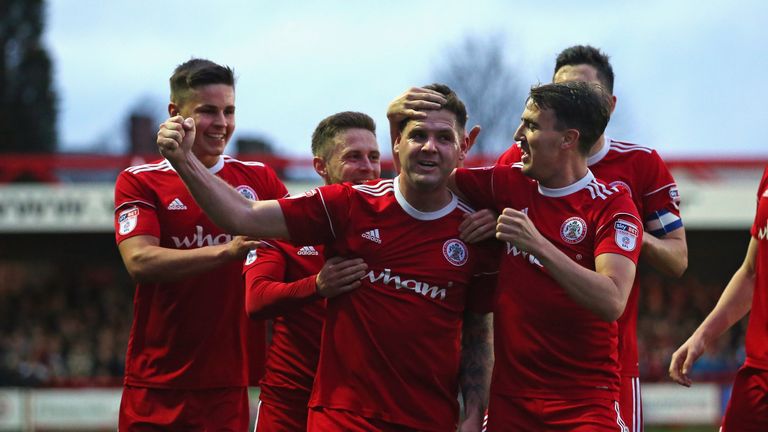 When the game finished, there was massive euphoria on the pitch and, in no time, the players were in the sports bar! It's called Winning Hour, where it's a pound a pint! We had a live band on and the players were in there singing, in their kit and shin pads, not showered.
Football how it used to be; mingling with the spectators. I know from reading social media that the celebrations went on into the early hours.
We're a small town, of only about 35,000 people. Going up a division, we're going to be playing against teams where that isn't even as many as their fan base - we're going up against cities!
Sunderland, if they do get relegated from the Championship, could bring more people to Accrington than our capacity! But the idea of away days like that is brilliant.
Meanwhile, I'm off on my own away day to commentate on the IPL right now, where I'll be stationed out in Bangalore and Delhi. I've decided though that my team is Rajasthan(ly) Royals! Who are they?! Exactly.
They're the closest, in name at least, to Stanley. I'll bring them some milk. Plus, they've got England double-act Ben Stokes and Jos Buttler in their ranks.
It's really significant that these lads are out there, not only playing but performing in the tournament. Kevin Pietersen was a pioneer but seemed to be sniffed at back in the day. He has been proven right.
I've been following the tournament from home so far and the grounds are absolutely rammed - 50,000 to 70,000 people in. Fact. They're putting on a spectacle that the punters want.
Last week I went to watch Lancashire versus Nottinghamshire. Well, just about. I arrived just in time to see it all finish - 12 wickets falling in 15.2 overs on the final day.
I watched Lancs practise afterwards, on the same pitch and it was flying through! Absolutely flying, with a bit of movement.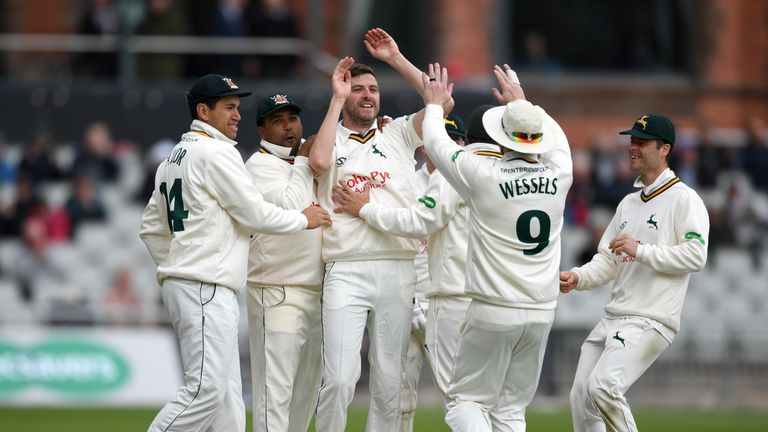 Don't get me going; I think it's just ridiculous playing county cricket at this time of year, I really do. People get upset with me on social media about it, but I stand by it. We play too much cricket.
There are 14 four-day County Championship matches! Be like everybody else in the world and play 10. Make the 50-over completion a straight FA Cup-style knockout and get the minor counties back involved. When I was a player, and a coach, we used to shudder if we got drawn against a minor county. I'm in favour of just one T20 competition. In a block, like the Big Bash or the IPL.
I'm just throwing this out there; I'd have three divisions of six teams - there's your 18 counties - and you play each other twice. One up, one down. Or, another scenario could be, Division One with 12 teams playing each other once, home and away alternating years. The second division would then be six teams who play each other twice.
I'm interested in providing the best cricketers for England. I'm not interested in the complaints of the individual counties.
When I was interviewed for the Lancashire job, I went out on a limb and said 'my job is to provide cricketers for England'. If we won something along the way, great, but I firmly believed that was my role.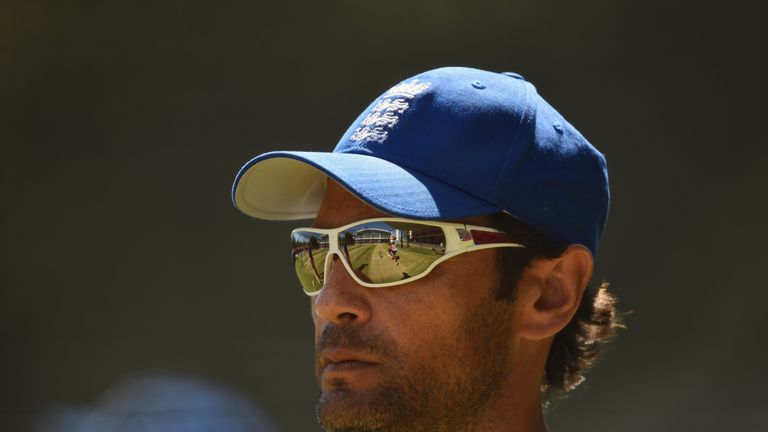 I was interested to read England's batting coach, Mark Ramprakash, recently come out and say the pool of batting talent is smaller than 15 years ago.
I'm really glad he said this. It's significant when you look round at the number of Kolpak and overseas players that are occupying top spots in the county game. That is to the detriment of the young, English talent.
In my opinion, the talent is there, but counties - quite rightly, because of the current system - are always looking for the seasoned, proven performers because they need results to stay in the division. The system doesn't allow, as it used to in the past, for too many young'uns.
Plenty for the new senior selector to think about.