Return of the Royals: Behind the scenes with Rajasthan on their IPL comeback
Last Updated: 01/09/18 3:48pm
Michael Atherton went behind the scenes with the Rajasthan Royals as they made their IPL comeback after two years away.
The Royals won the inaugural Indian Premier League but were banned from the 2016 and 2017 editions by India's Supreme Court after an investigation into allegations of spot fixing against three of their players and betting by a minority shareholder.
However, the Royals have served their time and, as they made their return to the glitz and glamour of the IPL, Atherton was there to see how absence affected them and how they are approaching their first season back.
Executive chairman Ranjit Barthakur and co-owner Manoj Badale discuss the suspension and how previous controversies that have engulfed the franchise played a part in the severity of the punishment.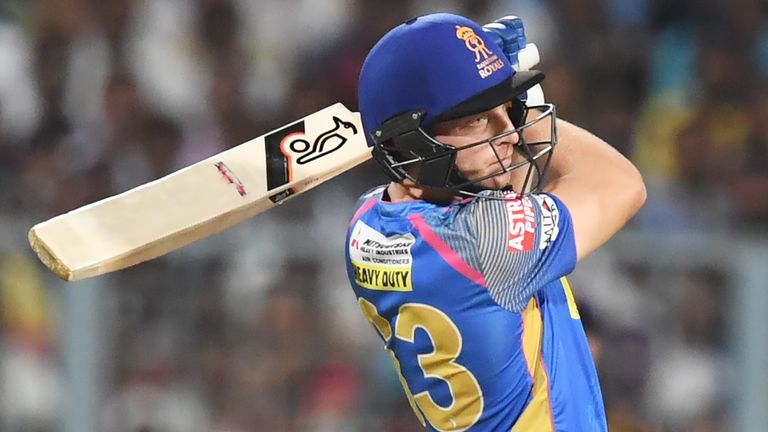 Atherton also talks to captain Ajinkya Rahane about the pressures of playing in such a competitive league and also catches up with Jos Buttler, who explains why the IPL is something so many overseas players want to be a part of - and says there is far more to it than just money.
Having previously used moneyball tactics to earn success, the Royals changed tack this year and spent big to bring in players such as Buttler, Jofra Archer and Ben Stokes and Zubin Bharucha discusses what goes into a franchise's planning ahead of the auction.
For all that and more, click play on the video at the top of the page to watch Michael Atherton's documentary with Rajasthan Royals on their IPL return.