IPL 2018: How have the squads shaped up ahead of the new season?
Sky Cricket's Matt Floyd looks at what impact the Englishmen may make in India
By Matt Floyd - @mattkfloyd
Last Updated: 06/02/18 3:17pm
While every IPL auction is a spectacle, this was a big one.
With the franchises allowed to retain just three players there were 578 others under the hammer, so the owners could completely revamp their squads if they wanted to.
Who did the best business and which squads look the strongest?
CHENNAI SUPER KINGS
The iconic yellow shirt is back. After two long years in the cold it will be fascinating to see whether CSK are still one of the dominant powers in the IPL. They've gone with a few of the tried and trusted players that brought them success in the first eight tournaments which the owners will hope means they hit the ground running.
The concern is whether the squad is lacking a bit of youth and dynamism, and there seems to be a lack of power hitters down the order. However, over the years under MS Dhoni, the Super Kings have proved time and again they are canny operators and with their battery of spin options they will be very tough to beat in Chennai.
Key Man - MS Dhoni. His tactics and personality have driven CSK since the first year - if he can get the best out of a very experienced squad they will be contenders once again. He also has a key role as the team's main finisher with the bat.
Young Indian to watch - Shardul Thakur. A bustling fast bowler, Thakur has already played two ODIs and is in South Africa with the Indian squad. At 26, the next two or three years are going to be vital for his progression.
English influence - Mark Wood could well feature regularly as he and Lungi Ngidi are the only two genuine quicks in the squad, but Sam Billings may find it tougher to break in as CSK have a few experienced overseas batsmen and all-rounders. Having said that, no one else in the squad has his ingenuity and he could even be used as an option to open ahead of Shane Watson or Faf du Plessis.
Possible strongest XI:
Vijay, Watson, Raina, Dhoni, Jadhav, Bravo, Jadeja, Harbhajan Singh, Thakur, Wood, Tahir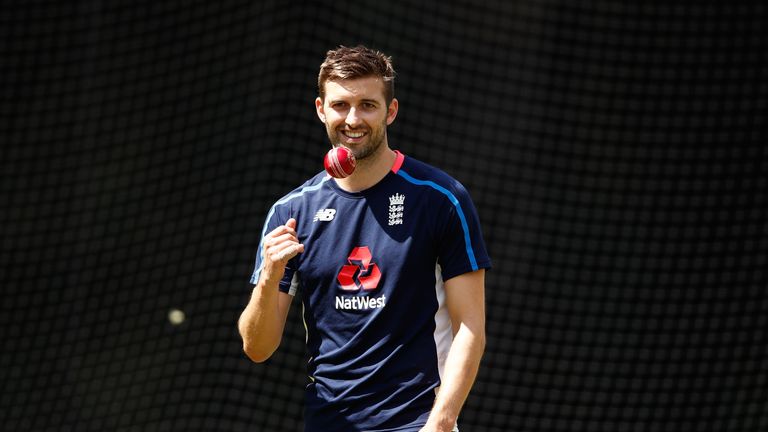 DELHI DAREDEVILS
In the last couple of years, the Daredevils have started to establish themselves as a young team capable of the occasional thrilling win.
They retained two of the most exciting Indian talents in Rishabh Pant and Shreyas Iyer, and bringing back Gautam Gambhir is a shrewd move - the rest can bat around him. With a few explosive batsmen and some real pace they could be one of the best teams to watch. Consistency could be their problem.
Key Man - Gautam Gambhir. I'm surprised Kolkata let him go as his IPL record is superb. He's a banker who provides the security needed to allow the likes of Jason Roy, Colin Munro, Glenn Maxwell and Pant to express themselves.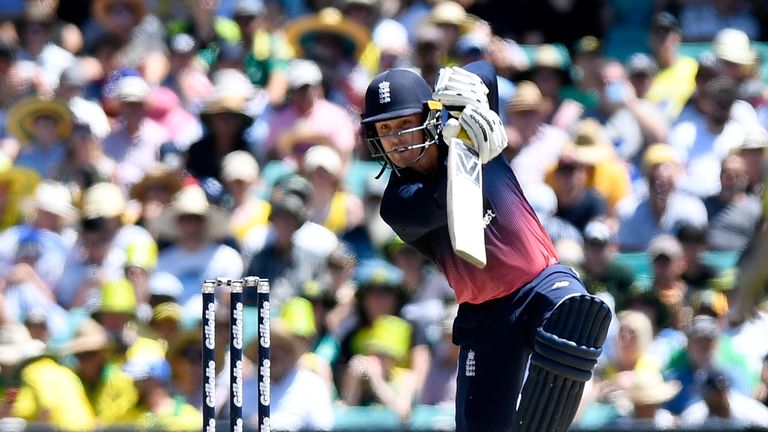 Young Indian to watch - Rishabh Pant. A familiar face to IPL fans but still only 20. This year he was retained for £1.65m (only Kohli will earn more!) and that will ramp up the pressure on him. Seen as the long-term replacement for Dhoni in the national side.
English Influence - Roy would be a good option to partner Gambhir opening up as they could complement each other perfectly but the England man faces stiff competition for that spot - Munro's unorthodox approach might see him get the nod.
Possible strongest XI:
Gambhir, Roy, Iyer, Maxwell, Pant, Shankar, Morris, Rabada, Mishra, Shami, Nadeem
KINGS XI PUNJAB
After three very disappointing years with largely the same group of players, Kings XI needed to freshen things up and they've certainly done that. The owners have done extremely well in their recruitment of capped Indian players - KL Rahul, Ravichandran Ashwin, Yuvraj Singh and Karun Nair have all been brought in.
The first XI looks pretty strong even if the seam bowling could be quite reliant on AJ Tye. The Universe Boss, Chris Gayle, was snapped up at the backend of the auction almost as an afterthought, which may mean he won't get much game time in the early part of the tournament. There aren't many options but I'd give the captaincy to Finch.
Key Man - AJ Tye is the only overseas seamer of note in the squad so has a big job to do. You can see him winning a couple of games single-handedly - he's done it before!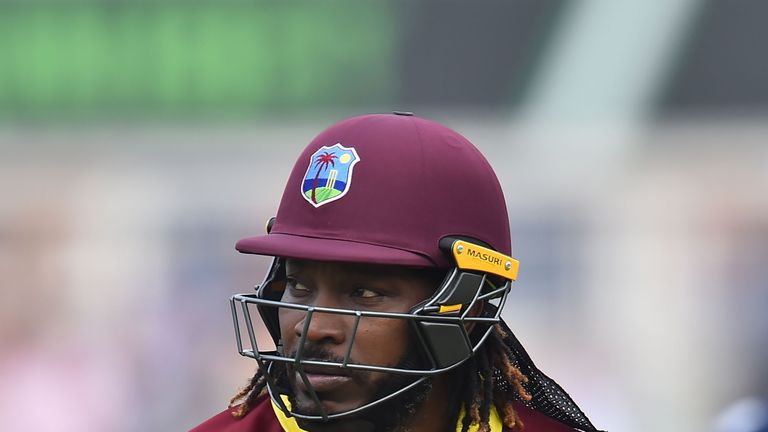 Young Indian to watch - Barinder Sran. A tall left-arm seamer who has played for the Royals and Sunrisers could be a good addition for the Kings XI. As a local boy he'll be a fan favourite and has a good economy rate of 7.7.
Possible strongest XI:
Finch, Rahul, Nair, Yuvraj Singh, Miller, Stoinis, Axar Patel, Ashwin, Tye, M Sharma, Sran
KOLKATA KNIGHT RIDERS
KKR were the least active side in the auction and go into the new season with just 19 players - they could have had 25. It means they have put most of their eggs in one basket, although in this case they are very good quality eggs.
Like Delhi, they have ultra-aggressive batting options and plenty of pace. I'm slightly surprised they didn't make their money go further by spending a little less on star names. If injuries strike then they could be in trouble due to lack of cover.
Key Man - Mitchell Starc has the capability to blow teams away and should enjoy the Kolkata pitch if it's anything like it was last season. Opposition batsmen will have to be at the top of their game to deal with the all-out pace and mystery spin KKR will hit them with.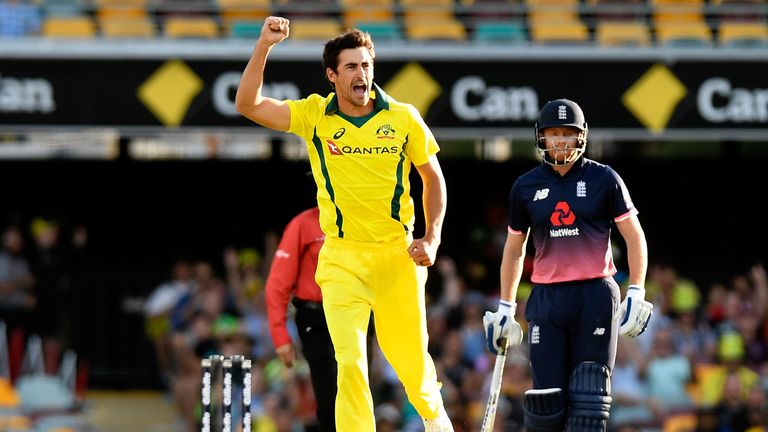 Young Indian to watch - Nitish Rana. Rana, 24, has played some eye-catching innings for Mumbai over the last couple of years and was exactly what Kolkata needed to replace the outgoing Manish Pandey.
Possible strongest XI:
Lynn, Narine, Uthappa, Karthik, Rana, Russell, Gill, Starc, Chawla, Mavi, Yadav
MUMBAI INDIANS
The Indians usually have a very strong looking group with big names aplenty but their dealings in this auction have left many scratching their heads. Why was Jos Buttler allowed to go? Why are there so few specialist spin options? Could they have done with a proven overseas top order batsman? Time will tell, of course, and they are the reigning champions but it seems quite difficult to know what their best XI is at the moment.
Key Man - Hardik Pandya. If the younger Pandya can make big contributions with bat and ball it will take a lot of pressure off the other marquee players like Rohit Sharma and Kieron Pollard. Perhaps they should push him up the order?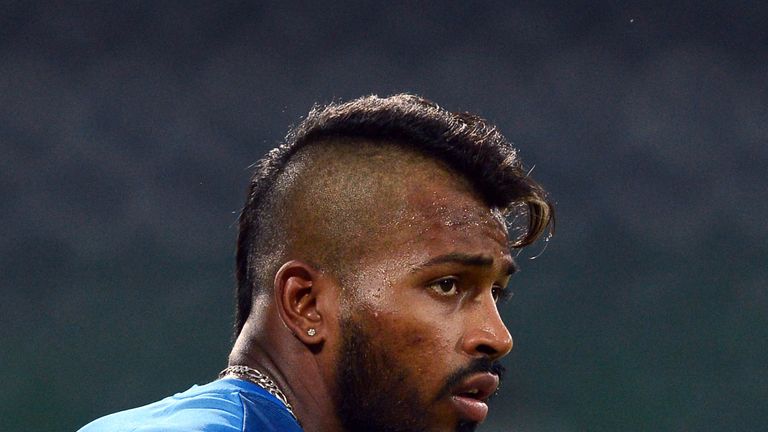 Young Indian to watch - Ishan Kishan. An aggressive, 19-year-old left hander, Kishan will probably end up opening the batting and keeping wicket. While Pant looks like he could be Dhoni's successor for India, Kishan isn't far behind.
Possible strongest XI:
Lewis, Kishan, Rohit Sharma, Yadav, Hardik Pandya, Pollard, Krunal Pandya, Cummins, Mustafizur, Chahar, Bumrah
RAJASTHAN ROYALS
The other side to come back after two years out made a big statement in the auction by signing the two most expensive players in Ben Stokes and Jaydev Unadkat. They look to have good options across the board with one glaring omission - there is not one specialist spinner of note.
They might be able to cope without top-quality spin at the beginning of the season but as the tournament goes on and the pitches change this could be a major problem. There's no doubt they have some box office players, though.
Key Man - Ben Stokes. His off-field issues seem to have not deterred the franchises in the slightest who competed strongly for his signature. Now he will be expected to deliver on the pitch - in some ways being in India, away from the glare of the British media, may help him regain focus and find his peak form.
Young Indian to watch - Krishnappa Gowtham. At 29 he's not strictly that young but is clearly highly rated - the all-rounder was snapped up for just under £700,000 despite being uncapped. His bowling will probably be seen as more useful to the team than his batting and he could become the main spinner.
English influence - Plenty. Stokes is a guaranteed starter and Buttler almost certainly is also. They could come in one after another in the middle order and will be expected to provide most of the power at the backend of the innings. What a seriously exciting prospect that is! He's not English (yet) but Jofra Archer has a strong chance of making the first XI- it could be between him and Australian Ben Laughlin.
Possible strongest XI:
Rahane, Tripathi, Smith, Stokes, Buttler, Samson, Gowtham, Archer, A Sharma, Unadkat, Kulkarni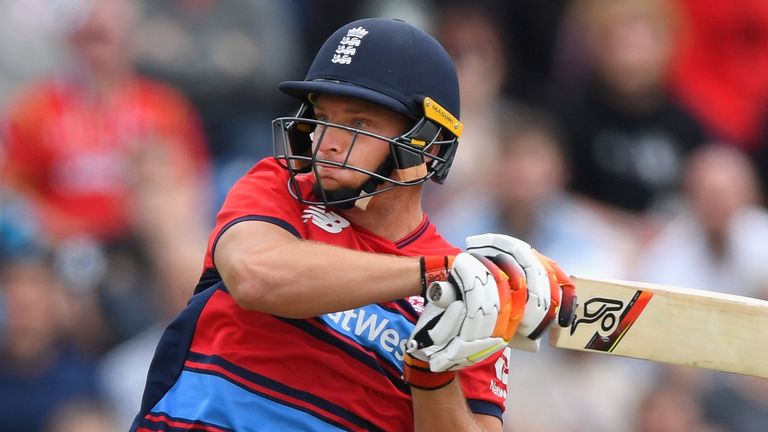 ROYAL CHALLENGERS BANGALORE
After years of being accused of having squads that lack balance, RCB have spread their resources more evenly this season. The batting is not as stacked as usual but if Virat Kohli and AB de Villiers are anywhere near top form does it need to be? The pitch at the Chinnaswamy last year was certainly conducive to pace off the ball and they have recognised that by purchasing a number of varied spin options. Could this finally be the Royal Challengers' year?
Key Man - AB De Villiers. 2017 was a poor season by his standards and he only played nine games so RCB will be hoping he can return to the form of two years ago. It is likely that Kohli's level also remains extremely high - in 2016 he and De Villiers would almost compete to outdo each other game after game. Both will have to adapt to a Bangalore pitch that isn't as good for batting as it used to be, though.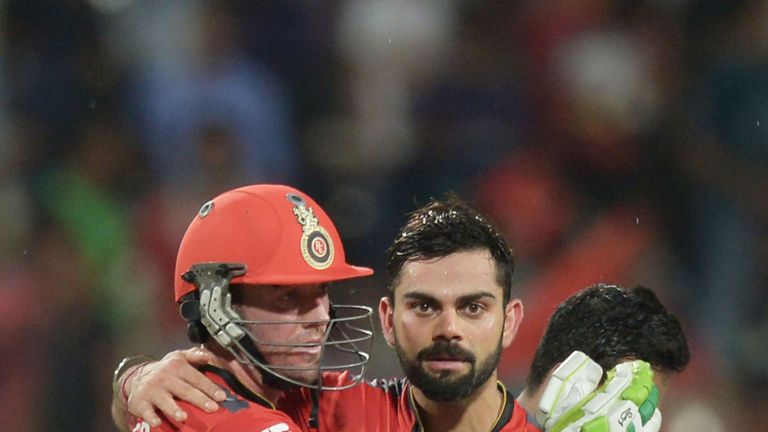 Young Indian to watch - Washington Sundar. The 18-year-old off-spinner showed what he can do in the second half of last season for Pune and could be one of the stars of this tournament. He can bat, too - he scored his maiden first-class century in October.
English influence - Having spent big on Chris Woakes it would be a big surprise if he wasn't selected for the first game and beyond. RCB are brimming with all-rounders so Moeen Ali will find it harder to break in. One thing in his favour is the pitch at the Chinnaswamy - they may end up stacking the side with spinners.
Possible strongest XI:
De Kock, Vohra, Kohli, De Villiers, Sarfaraz Khan, Woakes, Negi, Sundar, Coulter-Nile, U Yadav, Chahal
SUNRISERS HYDERABAD
The 2016 champions decided to keep most of their marquee players while throwing in some interesting additions. Manish Pandey, Yusuf Pathan and Shakib Al Hasan were all poached from KKR - they are all experienced and should hit the ground running. The one area that looks a bit thin is the power hitting. Pathan and Deepak Hooda could provide it but may be competing for one spot. Overall they still look strong.
Key Man - Rashid Khan. Is this guy the best T20 spinner in the world? His stats are incredible, he's had success in different conditions and the scary thing is he is still 19 years old!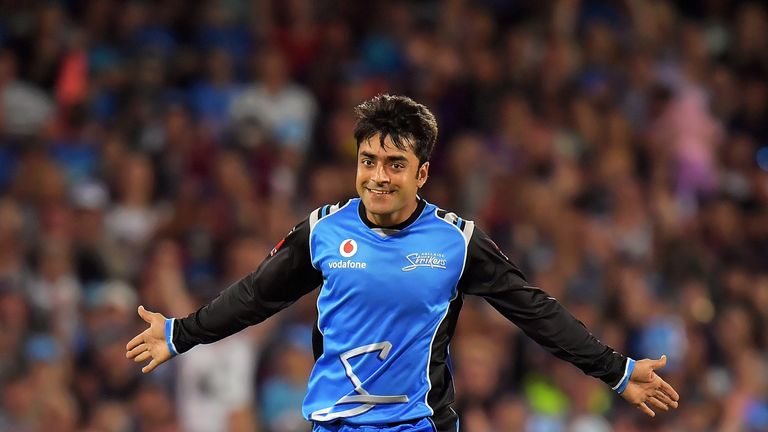 Young Indian to watch - Sandeep Sharma. Sandeep has been in the IPL since 2013 with Kings XI and could be the Sunrisers' canniest signing. Able to swing the ball both ways with a beautiful wrist position, if there is something in the conditions for him he is a potent threat.
English influence - Chris Jordan played just the one game for the Hyderabad franchise last season and he may have limited opportunities again. The side have some decent Indian seam options but he and Billy Stanlake are the only overseas fast men, and that could work in his favour.
Possible strongest XI:
Warner, Dhawan, Williamson, Pandey, Shakib Al Hasan, Yusuf Pathan, Saha, Kumar, Rashid Khan, S Sharma, Kaul
Watch every match of the 2018 Indian Premier League live on Sky Sports Cricket, from April 7.