ICC submits bid for Women's cricket inclusion in 2022 Commonwealth Games in Birmingham
Cricket has only featured in one Commonwealth Games, with South Africa's men winning gold in Malaysia in 1998
Last Updated: 01/12/18 10:40am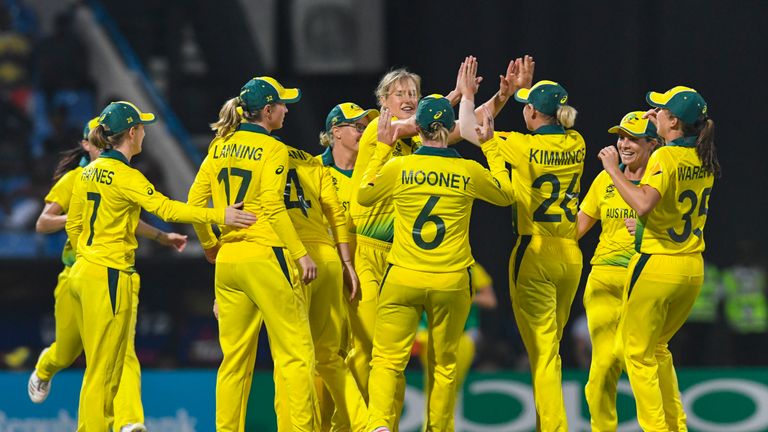 The International Cricket Council (ICC) has submitted a bid for women's Twenty20 cricket to be included in the 2022 Commonwealth Games in Birmingham.
Cricket has featured once in the Games with South Africa's men's team winning gold in a 50-over tournament in Malaysia in 1998.
Australia Women are the reigning World T20 champions after defeating England by eight wickets in the final over the 2018 edition in Antigua on Saturday night - and will now host the 2020 version.
"Cricket and the Commonwealth are inextricably linked and almost perfectly aligned with 910 million of cricket's one billion plus adult fans from Commonwealth countries," ICC chief executive David Richardson said.
"Creating a new partnership between women's cricket and the Commonwealth Games demonstrates the commitment both organisations have to growing women's sport.
"If cricket were to be staged in these Games, we know every team competing would be guaranteed 'home' support.
"There's a ready-made audience and ready-made infrastructure in the local vicinity," Richardson added of the Birmingham Games, which will be held across July and August 2022.
Cricket Australia chief executive Kevin Roberts said in a statement: "It's exciting to think that cricket could potentially feature at the 2022 Commonwealth Games in Birmingham.
"We are committed to cricket being a sport of choice for women and girls in Australia, and with the ICC T20 World Cup in our backyard in 2020, we know the popularity of the women's game will continue to rise."