Ashes Debate: Is one-day cricket affecting Joe Root's Test batting?
Bob Willis, Mark Butcher and Marcus Trescothick joined host Rob Key for the latest edition of the Sky Sports Ashes Podcast
Last Updated: 02/01/18 4:51pm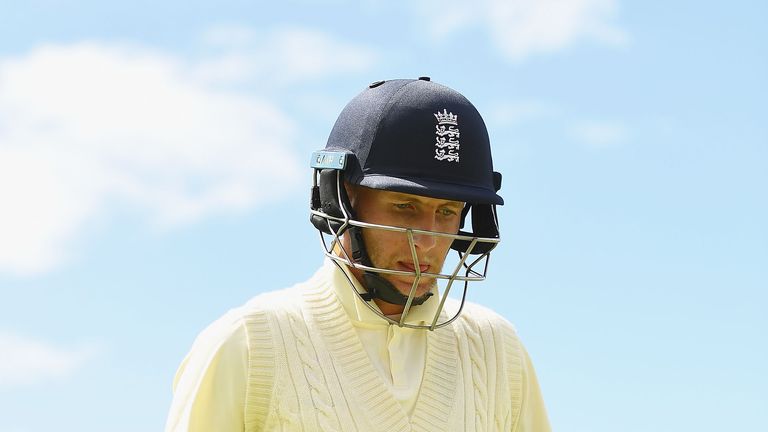 Is one-day cricket affecting Joe Root's Test match batting? Bob Willis, Mark Butcher and Marcus Trescothick joined Rob Key to discuss on the latest edition of the Sky Sports Ashes Podcast...
England's senior players finally stepped up in Melbourne as the tourists stopped the rot with a draw.
There was a return to form for Alastair Cook after his unbeaten 244, wickets and runs for Stuart Broad and another fifty for captain Joe Root - but his failure to convert another good start is a real cause for concern.
The 27-year-old has now converted just two of his previous 14 fifties into hundreds after being dismissed for 61 by Pat Cummins at the MCG, but what is stopping him from going on to make the big, match-defining scores? Is one-day cricket to blame?
Butcher, Willis and Trescothick have their say...
BUTCHER: "It's a difficult one because there's no weakness to his game.
"It's a tempo thing, a feeling of having to continually impose yourself on the bowling and not giving the bowlers the credit because the opposition are allowed to bowl a good 10-over spell at you. It's about being able to tone down the need to continuously impose yourself at the crease.
"When Joe plays in one-day cricket he's the classic example of when you look up and a batsman has got 30 and you wonder how he's done it. Test cricket isn't like that because of the line people bowl.
"There are slips in place and you can't run the ball down to third man easily to keep the scoreboard ticking along. Sometimes you have to sit in.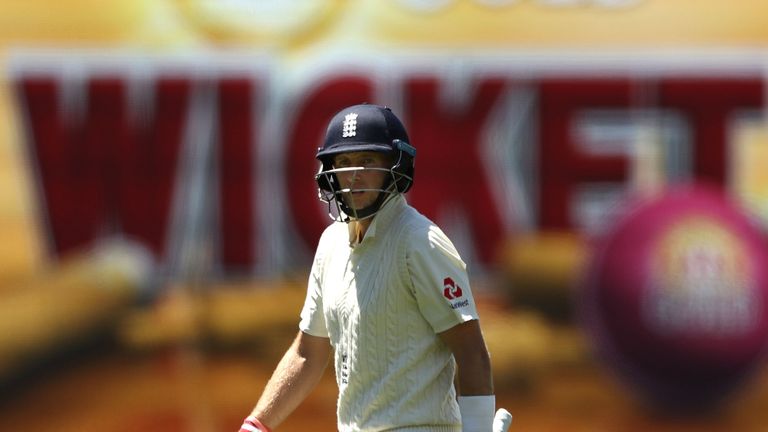 "Steve Smith has done that brilliantly this series, scoring his fastest and slowest Test hundreds in the space of two matches. This is a guy who plays the situation with exactly what's required, but knows if he sees out a good spell he can go on to make a big score."
WILLIS: "He seems to get a little impatient. He comes in and likes to impose himself on the bowlers. He likes to see the scoreboard moving straight away.
"We were worried early in his career when he was opening the batting that things would get quite static with him and Alastair Cook as an opening pair, but Joe moved on very quickly after being left out at Sydney on the last tour.
"At the moment, though, I do think his one-day batting is affecting his Test match performance. He's just showing a bit of impatience. He's got to learn to occupy the crease and understand that there are periods of play when you drop anchor.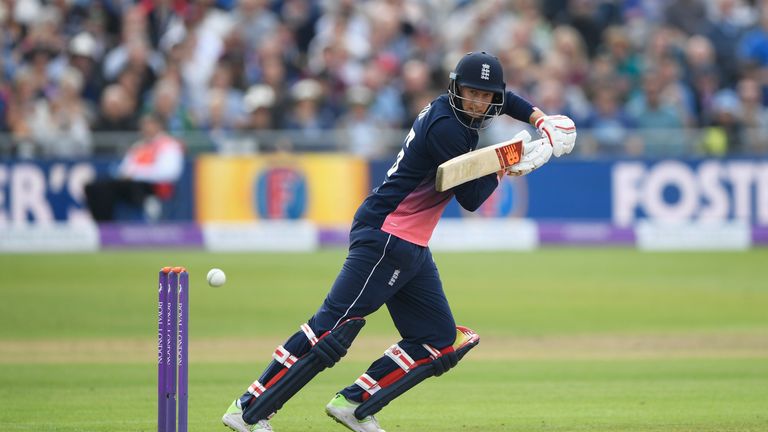 "The match-winning innings which changed the course of the Brisbane Test and perhaps the course of the series was played by Smith. He scored slowly in two sessions and was in no hurry, knowing the game lasts five days.
"His maturity has shone through quicker than Joe's has. We know he's going to be one of the all-time greats for England, he just needs to take a deep breath here and there and not be quite so impetuous in pushing the score along.
"His example should be Cook. Play like Cook and your runs will come. Don't think you have to take risks because you don't in a five-day Test match, particularly when England have so many inexperienced batsmen in the line-up."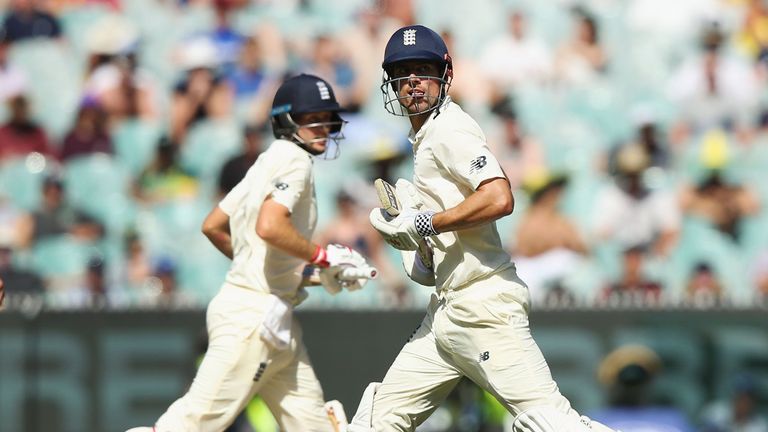 TRESCOTHICK: "It's the change of tempo, and more importantly, the change of technique that's difficult when you switch from the shorter formats to the longer game.
"I had a game for Test matches where I was a little more square on, looking straight down the pitch, whereas in one-day cricket I tended to him more off side. Once you get stuck in a rut with a certain style of play, it takes a little bit of time to reboot it and get into the other style.
"He gets to that 70 or 80 mark and something is not quite connecting to get him through into that next period - it's something he'll have to learn.The older he gets - he's been superb for a number of years for England but he's still quite inexperienced in terms of international cricket - the more he'll learn.
"It might be working away from the field with a psychologist about how he's going to switch between the formats. I'm sure he's constantly working to try to make the switch as easy as possible and get something that can get him past that point. Once he does he'll be very consistent in scoring big runs, there's no doubt about it."
Listen to the Sky Sports Ashes Podcast NOW and make sure to tune into the show after the final Test of the series as the Sky Cricket experts dissect the latest news and headlines from England's tour Down Under.