Mark Butcher on Dawid Malan v Gary Ballance, James Anderson, hat-tricks and more
'The fact Malan got the nod for the warm-up game at No 5 and was the man in possession at the end of the summer tells me that's the way England will go, and rightly so.'
Last Updated: 30/11/17 10:18am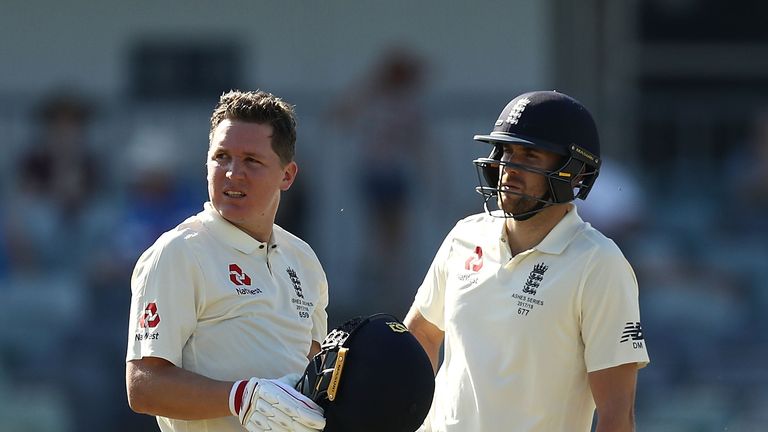 In the latest Hit for Six, Mark Butcher reveals who he thinks should bat at No 5 for England; how he would replace Moeen Ali; James Anderson's effectiveness in Australia; being part of and almost taking a hat-trick - and the weirdest things he has seen on a cricket field...
Dawid Malan or Gary Ballance - who should bat at No 5 for England?
Providing Moeen Ali is fit it looks like he will bat at No 6, so the fact Malan got the nod for the warm-up game at No 5 and was the man in possession at the end of the summer tells me that's the way England will go, and rightly so.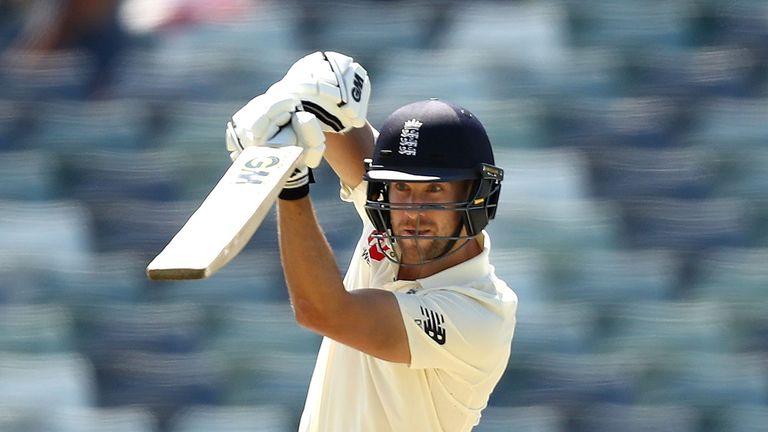 Malan has done nothing wrong to suggest that he should lose his place so Ballance will be the man to miss out unless something extraordinary happens in the next warm-up game.
Talking of Moeen Ali, his injury does not appear too serious - but how would England replace him if it was?
England would have to play Mason Crane. That would probably see England go down to a four-man bowling attack, meaning all the batsmen would play with Ballance slotting in at No 6. Bairstow would then be at seven with Chris Woakes, Stuart Broad and James Anderson completing the attack alongside Crane as the sole spinner.
In terms of replacing Ali in the squad, Jack Leach is with the Lions so he will be on standby but it appears Ali's injury is not too serious, so at this stage I don't think we need to worry too much. However, I am interested to see how Crane goes in the four-day game because he's unbelievably talented.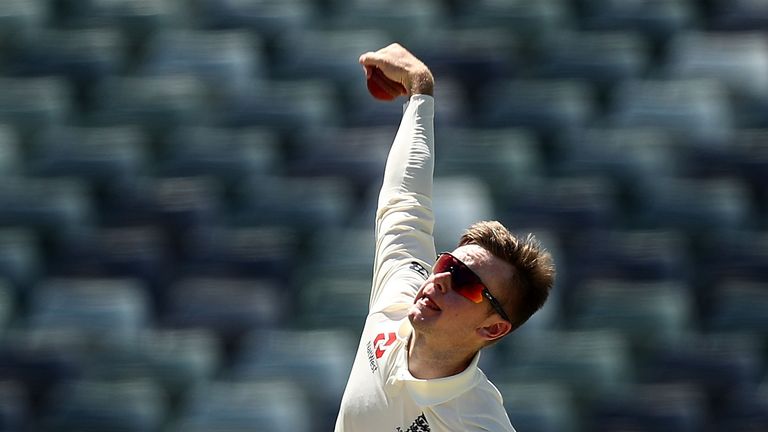 A lot of people don't really know too much about him and there are a few who can't understand why he's been picked to go on the tour. He's been picked because New South Wales deemed him good enough to play first-class cricket for them last year.
The thing about Crane that's so impressive is just how mentally tough he is. He's almost Shane Warne-like in his self-belief and his confidence, and that is something that you absolutely need if you are going to be a successful spin bowler. He's young and he's raw but I do believe he's a star in the making.
Could England play two spinners in Australia?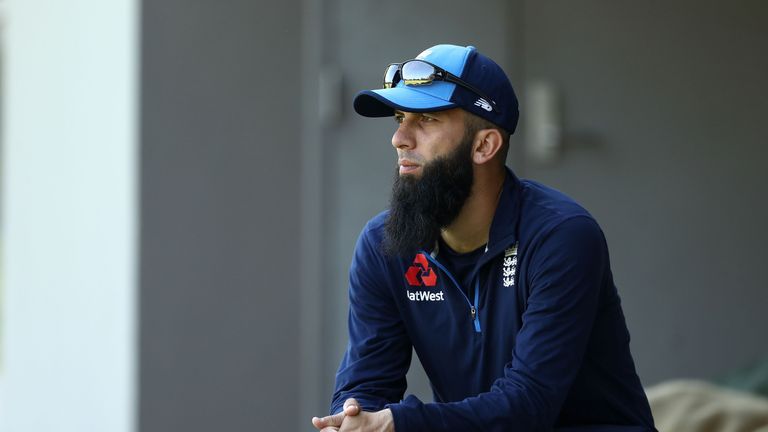 It could happen. It might be a possibility in Sydney if the conditions warrant it. It would have definitely been something they'd have thought about if Ben Stokes was available for selection. Having that fast bowling all-rounder batting at No 6 is something that allows you to be a bit more expansive in terms of selection but he's not there so it's unlikely to happen - unless it's a real turner in Sydney.
How effective will James Anderson be with the Kookaburra ball in Australia?
He looked very sharp from the highlights and footage that I saw from the first warm-up game at the WACA. His pace was up there and he looked in a good rhythm. There's always been this debate surrounding Anderson but I thought he bowled magnificently on the 2010/11 tour.
Obviously, there's been one since then and he's not as young as he once was but even without the ball swinging here, and even without the ball swinging on tours of India and Dubai in the past he's bowled magnificently. The only thing against him is if his pace drops significantly. In the 2014/15 series he was not at the races in terms of his pace but if he keeps the sharpness he showed at the WACA I have no worries about him.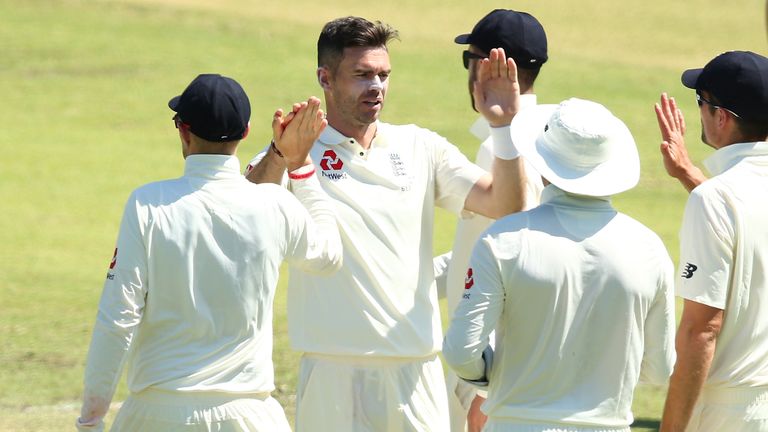 There's also the pink ball to take into consideration. There are huge chunks of the day-night Tests not played under lights but when the lights take effect, the pink ball does move around. That will give bowlers on all sides an advantage, not just the England seamers.
It will be very interesting to see how they go at Adelaide and it's a real shame England have to prepare for the day-night Test with Brisbane in between. It will be very difficult for them to take anything out of the day-night warm-up match for a game that doesn't happen for three weeks. All eyes are already on Brisbane.
Mitchell Starc has warmed up for the Ashes with two hat-tricks in the same match - have you ever been involved in a hat-trick?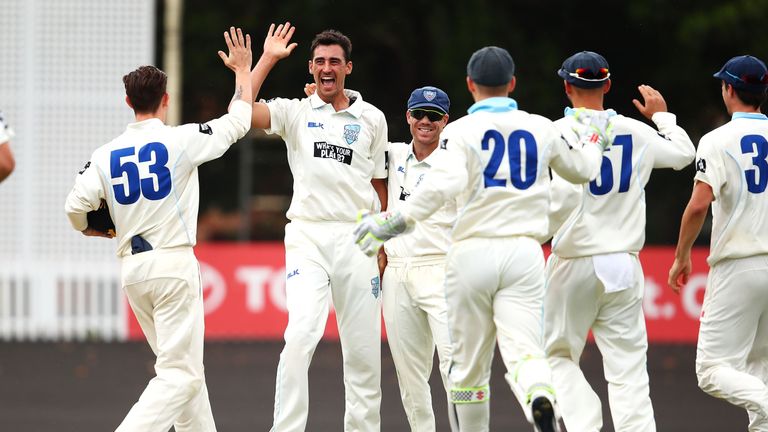 I have but only in second-team cricket - I was the second wicket of the three.
I also nearly took a hat-trick in an Ashes Test! After dismissing Shane Warne and Brett Lee I had Jason Gillespie to bowl at Edgbaston in 2001 and the ball missed his outside edge by a whisker. Looking back, though, I made the wrong decision - I should have bowled him an inswinger!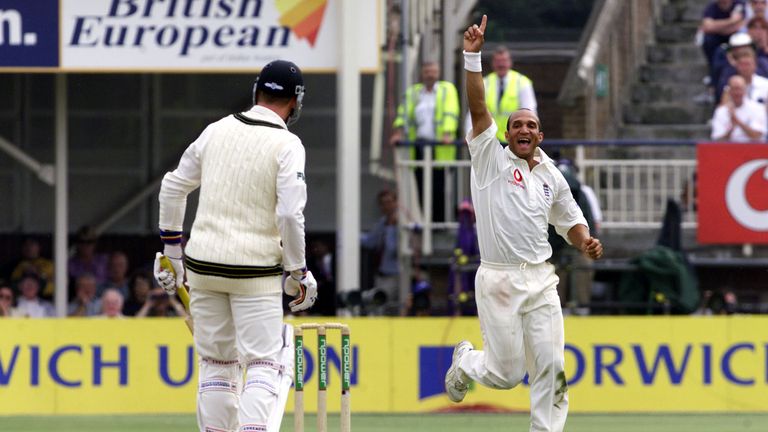 Finally, we had car stopped play in India's Ranji Trophy - what's the weirdest thing you have stop play on a cricket pitch?
This didn't stop the game but the weirdest thing I saw was at The Oval. The gas holders next to The Oval rise and fall depending on the gas levels and on one of the evenings when it had been at its lowest point, a friendly neighbourhood fox had obviously hopped on to sleep.
He woke up in the morning to find himself 60 to 70 metres up in the air. So for the whole of a day's play of a first-class game at The Oval, we watched this fox pace around the top of the gas holder, waiting for it to come down so he could jump off!