Ben Stokes match-clinching fifty for England massive ahead of ICC Cricket World Cup
Watch the fifth and final ODI between England and Pakistan live on Sky Sports Cricket from 10.30am on Sunday
Last Updated: 18/05/19 11:56am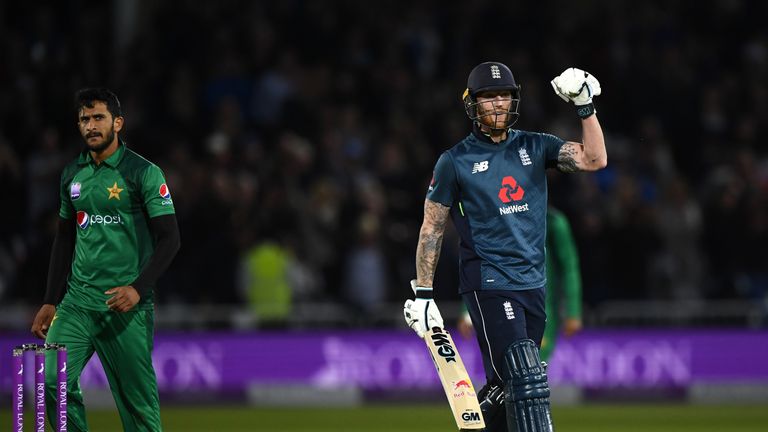 Rob Key discusses Ben Stokes' return to form after a quiet series, Jason Roy's century, and England coming through another tight clash with Pakistan ahead of the World Cup…
REPORT | SCORECARD | HOW IT HAPPENED
The main thing England will have wanted to get out of this series is getting their players in form.
You go down the order; Jason Roy, Jonny Bairstow, Joe Root, Eoin Morgan, Jos Buttler all in form.
And now Ben Stokes too. He was that final missing piece and this match-winning innings here [71no off 64] will be massive for him.
The success of our top-order sometimes hinders the guys in the middle, because they don't get an opportunity.
You look at the second ODI at The Ageas Bowl, Buttler came in ahead of Stokes and got a hundred. In the third ODI at Bristol as well, the form of Roy and Bairstow meant Stokes had time in the middle, but nothing of note.
I saw the Stokes of old out there. He looked in complete control.
He tries so hard, Ben. He is trying to play with greater responsibility, but sometimes you can actually go too far and take away from what made you successful in the first place.
At the end of the Test tour of the West Indies earlier this year, I thought I saw signs when he hit 48 off 75 balls in the last innings he played. That's Stokes at his best; not leaving balls but looking to counter-attack.
He is still learning about run-scoring at times. I saw an interview with him recently where he said he looked back at his knock against New Zealand in a Test at Lord's [in 2015] and wanted to get back to his old game.
That happens. All good sportsmen try to move forward and try to improve their game. It may be for the right reasons, but it's not always the right thing.
Stokes has come full circle a little bit. He'll be better off for having had a quieter period, but he has found his rhythm again. You saw that here, pulling his second ball away for four to get off the mark.
Stokes wasn't the only standout for England, Roy's innings at the top of the order was extraordinary.
He hasn't played a lot of cricket, he has been struggling with an injury and, I don't care who you are, even the greatest players want to spend time out in the middle.
He was scratchy to start at The Ageas Bowl but, today, with some of the shots he was playing, it looked like he was taking the mick.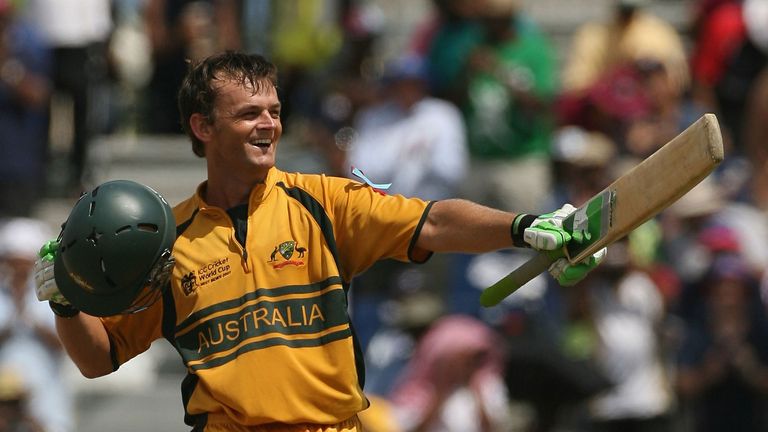 It was Adam Gilchrist-esque. That's what that Australian side used to do, show everyone just how good they were.
There was a time back in the day where you though Roy was just a dasher and was going to try to hit every ball for four or six, but I'm glad to see he's now setting a higher bar.
For a man of his ability, that bar could be set even higher still. In all forms of cricket.
England had a bit of a wobble after he got out, but you want England under pressure like this heading into a World Cup.
Like we saw at The Ageas Bowl, when the bowlers came through at the death then, you want to see the same thing with the batsmen.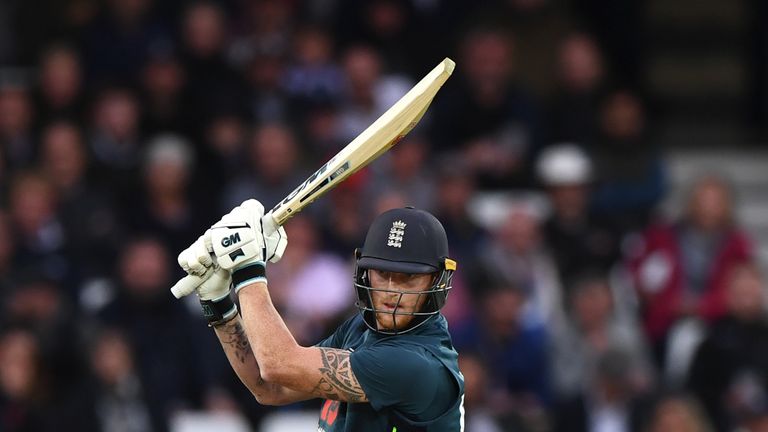 As much as Buttler would not have liked to get out, it was probably quite a good thing for England to chase down a score without him contributing.
He can make a mockery out of games of cricket with his ability. It's good for someone else to step up.
England are not going to cruise through the World Cup. They are going to be in some sticky situations and you want to be able to look back and see you've come through before.
This series has served a purpose. Great preparation and confidence will be sky high.
Watch the fifth and final ODI between England and Pakistan live on Sky Sports Cricket from 10.30am on Sunday.