Hit for Six: Dominic Cork on Australia ball tampering and England's batting collapse
"You can't just single out Cameron Bancroft. The captain, Steve Smith, and head coach, Darren Lehmann, need to have a long, hard look at themselves"
Last Updated: 24/03/18 7:16pm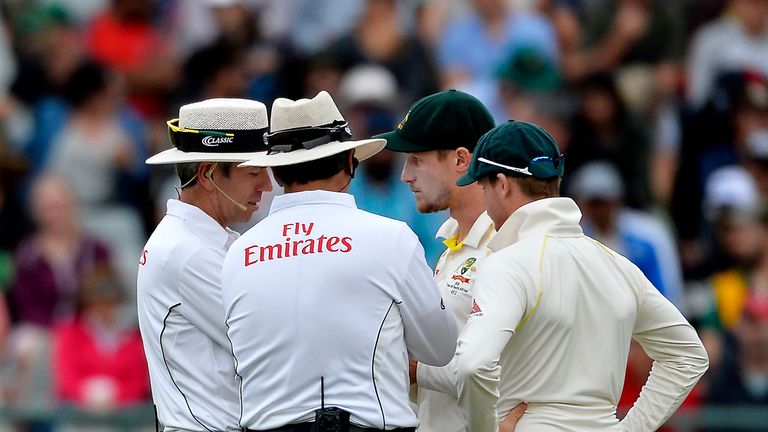 Dominic Cork has his say on the Australia ball-tampering incident and looks at England's disastrous start to the Test series in New Zealand in our latest Hit for Six.
What is your reaction to the Cameron Bancroft ball tampering in the third Test between South Africa and Australia in Cape Town?
It doesn't make cricket look very good.
Bancroft has something in his right hand and then he's applying it to one side of the ball - he is trying to alter the ball and make it reverse.
That then goes back into his pocket. Then there's walkie-talkies between 12th man Peter Hanscomb and someone in the Australian dressing room. A message goes on to Bancroft, he undoes his trousers and, clear as day, he takes this yellow foreign object out and it goes down his trousers.
You can't just single out Bancroft. The captain, Steve Smith, and head coach, Darren Lehmann, need to have a long, hard look at themselves. The ICC needs to stamp on this quickly and there needs to be some severe punishment.
The ECB's news this week that umpires will be permitted to remove players from the field of play under new disciplinary measures, would you like to see the introduction of red and yellow cards in cricket?
At the moment, there does seem to be an escalation in bad behaviour on and off the field. I've been disappointed throughout the South Africa-Australia series with things that have gone on, on the pitch and off it. The ICC has to try to find a way to rein that back in to comply with the rules and laws of the game.
Could that be through the use of red and yellow cards? Any swearing at umpires or players, a red card would certainly stop it. You never see it in rugby, because they know they'd be off.
The only issue I would have with it is if a red card is for a contentious issue, and the umpire gets it wrong, then it severely hampers the team down to 10 men. In a more extreme way than in football or rugby.
In football, you can change tactics, make a substitution. In cricket, that's you without a player for the remainder of a Test match and, in a two-match series like the one England are playing in New Zealand, that could not only be the game over but the series over.
Bowled out for just 58 in the first innings of the first Test in Auckland, what is going wrong with England on overseas tours right now?
A lot of the players have to take a long, hard look at themselves, especially the batsmen after getting skittled for such a low score in swinging conditions they'll be familiar with.
England really have to address this issue: their record on overseas tours is simply not good enough at the moment - just four wins from their last 41 Tests. What do they need to do to become stronger?
They think they're doing everything right in their preparation, but they have to do something different.
A couple of 14-man-a-side, two-day warm-up games is simply not enough. You want to play against the strongest opposition possible going into a Test series. Some of England's team just haven't played enough cricket of late and that makes it incredibly difficult to go then straight into a Test arena and be able to succeed.
On a positive note: Stuart Broad reached 400 Test wickets for the team, while Morne Morkel also took his 300th for South Africa...
I'm delighted for Broady. It's a brilliant accolade for him.
We keep hearing, is it time for him to retire? For me, no way. He went through a tough time of it, like most of the team did, in Australia. But, he is a fine cricketer and I'm sure he has a lot left in the tank.
And, as for Morkel. What a way to reach 300! You announce your retirement before the series against Australia, and you finish off by joining an elite group of South African bowlers to have reached that milestone.
He will be missed in Test cricket. I've been hearing there is a possibility he may come over to these shores to play a bit of county cricket; it would be great to see him here. Every team, (including Derbyshire!), would want a Morne Morkel in their side.
Staying with the Test series in South Africa: after carrying his bat with his superb 141 in the first innings of the third Test, would Dean Elgar be one of your two openers in a World Test XI if you were picking one today?
He'd have to make your XI at the moment.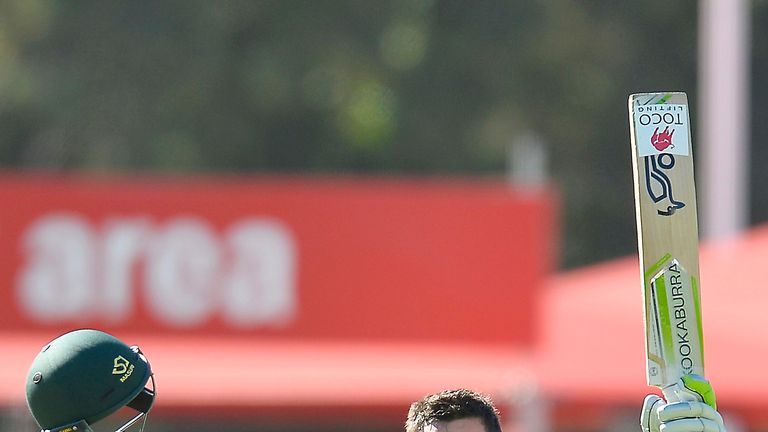 He is the kind of guy you want in your bunker. When the opposition are throwing everything at you - pace bowling, and the verbals - he is exactly the kind of guy you want out there in the middle.
I've covered South Africa a lot over the winter and, I can tell you, he has been on the receiving end of some brutal deliveries. But, he digs in and never gives his wicket away.
His unbeaten 141 was a typical Michael Atherton innings. Gutsy, determined and though at times he may have looked a little scratchy, it was a quality knock given the bowling line-up he faced - Josh Hazlewood, Mitchell Starc, Pat Cummins, Nathan Lyon.
He is now only the second player in the history of Test cricket, along with Desmond Haynes, to carry his bat through an innings three times. It's not just a one-off.
Do you think some of the associate nations have been hard done by with only the West Indies and Afghanistan qualifying for the 2019 ICC World Cup in England and Wales?
I'm pleased for Afghanistan. They're one of the great stories in world cricket. But it is a shame for Ireland, and that we've got no home nations qualify for a home tournament in England and Wales.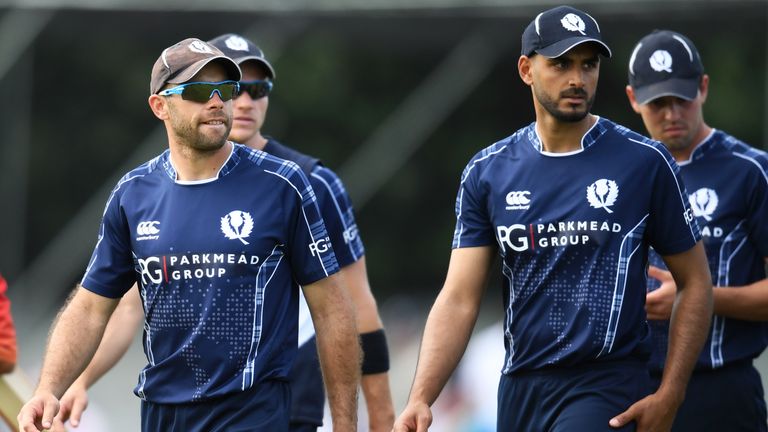 I feel particularly sorry for Scotland. A dodgy lbw decision just before the rain came against the West Indies and that's them out.
Sure, it would have been a shame to have a World Cup with no West Indies team in it but, then again, they're currently not playing great cricket.
Using skysports.com? Comment below to get involved in the debate, but please adhere to our House Rules. If you wish to report any comment, simply click on the down arrow next to the offending comment and click 'Report'.