Sarah Taylor reveals anxiety attacks as reason for break from cricket
By PA Sport
Last Updated: 09/06/16 9:30am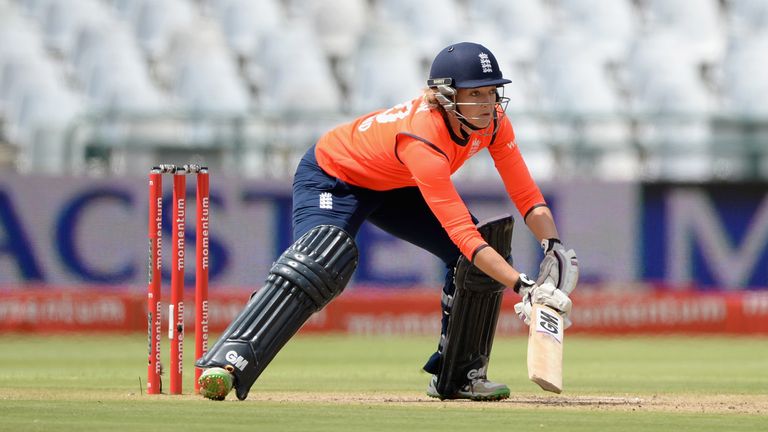 England Women's wicketkeeper Sarah Taylor has explained anxiety attacks were her reason for taking an indefinite break from all cricket.
Taylor, who ruled herself out initially of this summer's home series against Pakistan, is "99 per cent" sure she will return at some point but not until she has recovered sufficiently from the issue.
The 27-year-old describes the debilitating effects, often just before she is due to go out to bat, as "sheer panic" - which regularly makes her sick before taking the field.
"For the past four years, I have been suffering from anxiety," Taylor said in a BBC interview.
"My health is my first priority, and it was starting to affect my performance in cricket. Taking time out is trying to fix me as a person and to prolong my career."
Taylor did not want the problem to have a continued negative influence on her performance - to the point that she may lose her place in the England team.
She added: "It happened mainly when I was waiting to bat - the nerves and expectation of scoring runs would hit me. It would be nerves, plus something else - and now I know it is genuine panic.
"The heart races, you feel faint ... there have been times when I would run off into the changing rooms and be sick ... sometimes through sheer panic."
"I am going through CBT - cognitive behavioural therapy. Once I am comfortable enough in personal life, I can then look to helping the cricket side of things.
"I would like to say I am 99 per cent sure I will play again. I absolutely want to play cricket, put an England shirt on, train with the girls. I miss them terribly."