David Willey
England Cricketer
David Willey: England all-rounder looks ahead to Sri Lanka series
Last Updated: 21/06/16 1:38am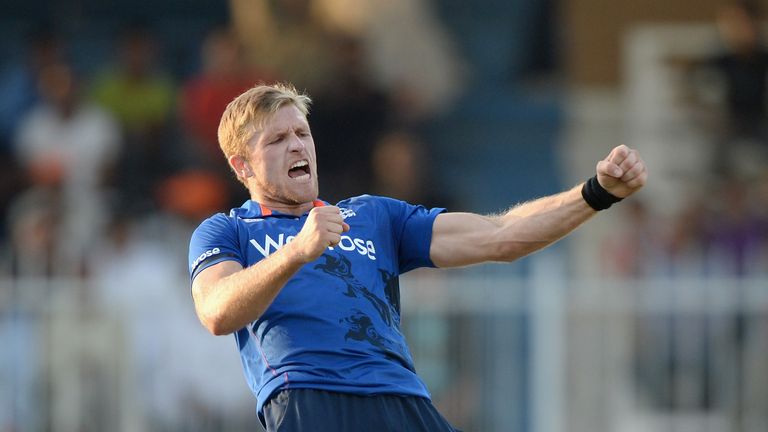 It's the first time the squad are back together since the World T20 final.
It was obviously very disappointing not to get across the line, but we had a few beers together in the dressing room afterwards and reflected on a great tournament - especially if you consider how long we'd been together as a team, and the low expectations of us from the media going into it.
I recently had a picture pop up on Facebook recently from my debut a year ago against Ireland. It makes you realise how much we've achieved in a short space of time.
Personally it has been an incredible year - the experience of playing for England, going to the Big Bash, the World T20. It's what you dream about as a kid, and as much as you think you'd love to do it, you never really believe it's going to happen. They're memories I'll cherish forever.
Unfortunately I've missed a fair bit of cricket so far this summer, through injury, or due to bad weather, but I've managed to come back two weeks earlier than expected and I'm happy with where I am at going into this series.
Around the rain, it's difficult; you've just got to try to occupy yourself with crosswords, things like that in the dressing room. I'm a bit better at my puzzles than Jonny Bairstow by the looks of it, although he might argue I've had more time to practice!
I was able to take to the field for the Roses match - my first - in the Royal London One-Day Cup last week, and took three wickets. The ball I got Jos Buttler with was a short-wide long-hop so it was hard to give him any stick, but I might remind him of it this week.
It was a packed out crowd at Old Trafford, it felt bigger than when I've played there for England. Although at least when you're there for England the fans are all on your side, whereas I was copping a fair bit there in my Yorkshire colours.
It's the kind of situation I relish. I feel pressure moments bring out the best in me. You're not always on the right side of things, but you've got to be in it to win it.
That's the great thing about this England team, everyone put their hand up and contributed at some stage during the World T20, and will look to again in this series.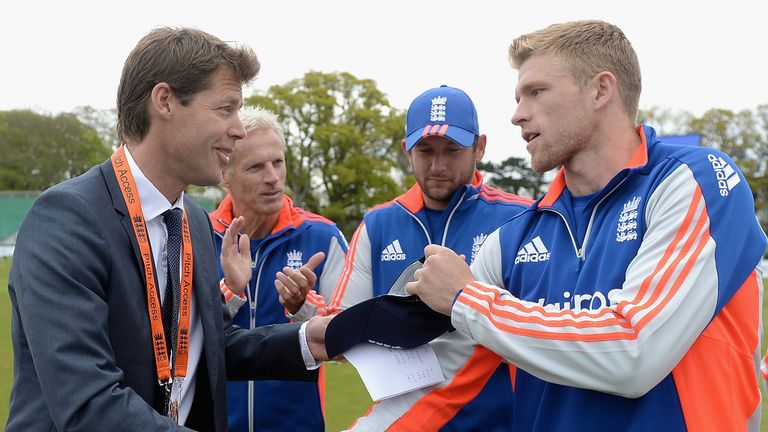 England played very well in the Tests, but Sri Lanka are still a very decent one-day outfit on their day, so we can't take them lightly. They have plenty of players who can do some damage in their side, so we still need to perform well.
Angelo Mathews is one we need to watch out for, he almost single-handedly beat us at the World T20 after we had Sri Lanka four down cheaply. He can clear the ropes, so we'll be looking to devise some plans to either get him out or off strike.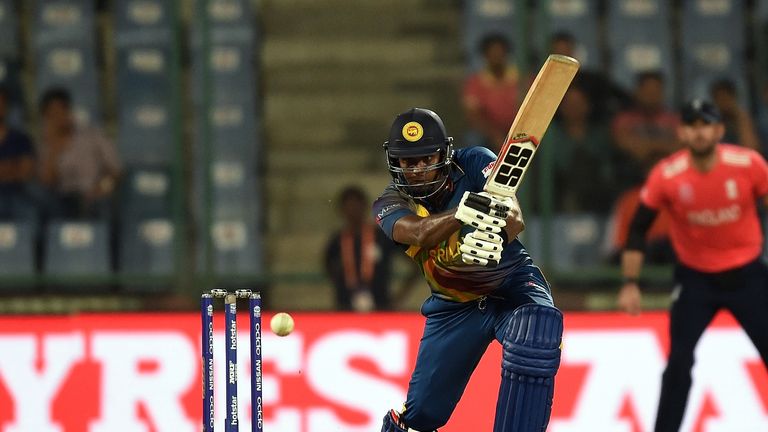 These ODIs are counting towards a Super Series. It's my first experience of it but if it makes the cricket more competitive, I'm all for it. Providing the weather holds for the five games, there should be some good cricket on show.
Before the game at Trent Bridge on Tuesday though, we will be turning in to follow England's fortunes in their final group game at Euro 2016 against Slovakia on Monday.
The boys all love their football and so there will be plenty of strong opinions on who should be playing, where England are going wrong, or right.
We play football in our warm-ups and there are actually some decent footballers in the squad. There's a lot of similarities between Jason Roy and Raheem Sterling, although based on current form, I'll leave people to draw their own conclusions on that.
Watch David Willey in action in the first ODI between England and Sri Lanka, live on Sky Sports 2 from 1.30pm on Tuesday.