Gerwyn Price claims Gary Anderson 'can't handle him' after their dramatic Grand Slam final
Price: "He can't handle playing me. He just moans every time that I'm doing this, doing that. Concentrate on your own game"
By Josh Gorton
Last Updated: 14/12/18 1:06pm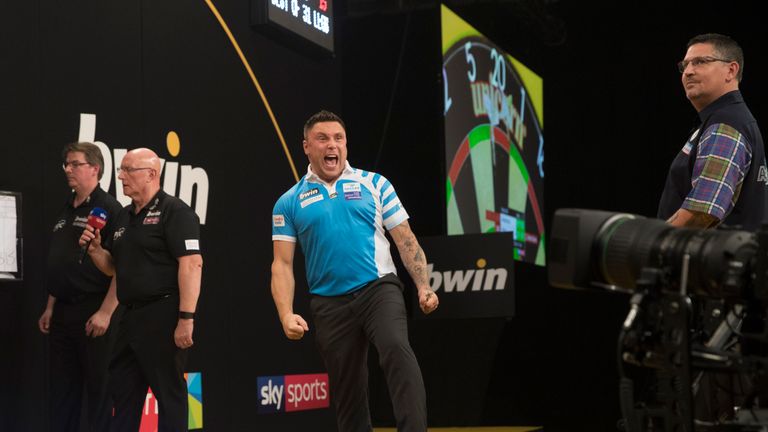 Gerwyn Price insists Gary Anderson "can't handle" playing him, after he stunned the Scot in an ill-tempered final at the Grand Slam of Darts.
'The Iceman' was appearing in just his second PDC major final, but fought back from 12-9 behind to stun the Scot 16-13 in one of the most controversial matches in Grand Slam history.
Price took out 120 and 137 finishes early on in the piece, before Anderson took charge to lead 7-4 and 12-9 and close in on a fourth major title of 2018.
Price is right for Gerwyn
This was the fourth televised meeting between the pair, with Anderson having won the previous three tussles.
Nevertheless, Price won seven of the final eight legs to become the first Welshman to lift a major PDC title on an astonishing evening in Wolverhampton, as he lifted the trophy with boos ringing around the arena.
However, speaking to Sky Sports' Rod Studd, Price insisted he knew he was going to beat 'The Flying Scotsman', after claiming that Anderson couldn't handle him.
"I knew when he beat Michael [Van Gerwen] that I was going to beat him, simple," Price said.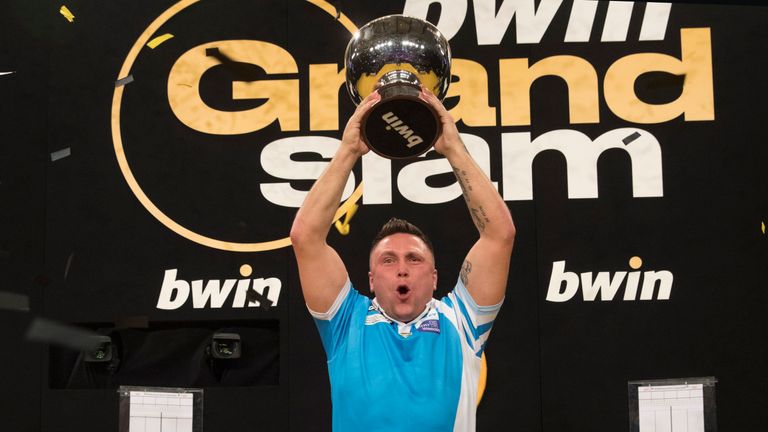 "He can't handle playing me. He just moans every time that I'm doing this, doing that. Concentrate on your own game.
"I'm throwing my darts. He needs to wait for his turn, hold back. He doesn't like it with a little bit up him," the Welshman added.
Price insists he always believed he could overturn the deficit, and admitted it was special to become the first winner of The Eric Bristow Trophy.
"I was probably chasing the game all the way through, but I didn't mind. I knew if I put him under pressure he was going to crack, and he did," he added.
"This trophy means a lot to me. It's the first ever trophy named after Eric [Bristow] so nobody can take that away from me. I'll go down now in history as the first ever player to win this, so happy days."
'The Iceman' is one of the game's more controversial characters and he received a hostile reception from the Wolverhampton crowd.
However, he insists he wasn't perturbed by the crowd's reaction.
"No it doesn't bother me at all. Sometimes the crowd are with you, sometimes they're against you," Price added.
"If it is against you, you have to feed off that and I think this week - two or three times they were against me and it makes me play better, so next time, just boo a little bit more."
The Welshman made his Premier League debut earlier this year and was eliminated after nine weeks without a win to his name, but it's been a remarkable turnaround for Price, who is relishing the challenge.
"I'm loving it up on that stage playing against the best players in the world," he said.
"Five or six years ago I was a rugby player. Now I'm pinching money out of the professionals' pockets, so happy days."
Keep up to date with the news as the tungsten enters its busiest time of year with the PDC World Championships just around the corner get all the latest at www.skysports.com/darts and join in the conversation@SkySportsDarts