James Wade 'bitterly disappointed' to miss out on Premier League Darts
James Wade has hit out at the decision to omit him from the 10-player field for this year's Premier League.
Last Updated: 09/01/14 11:09pm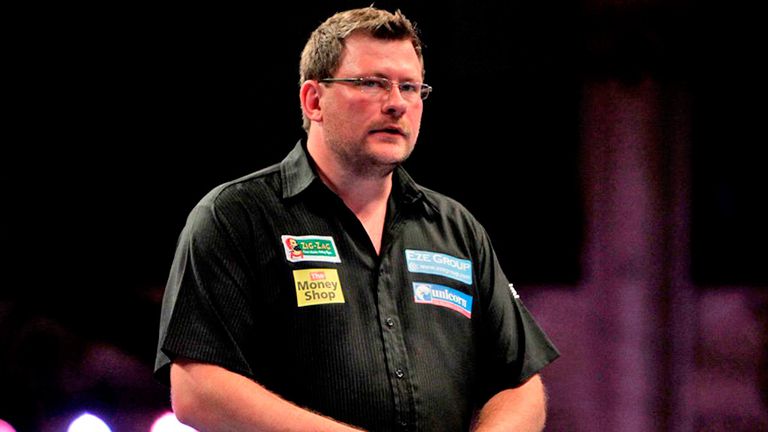 The left-hander, who won the competition in 2009, was not awarded a wildcard by the PDC or Sky due to his well-documented mental health issues.
PDC chairman Barry Hearn insisted it was in Wade's best interests to be given a break from the pressures of travelling and competing in the 16-week tournament, which starts on February 6.
But Wade, who has been a regular in the Premier League since his debut in 2008, admitted he was "devastated" by the snub and dismissed rumours that he had turned down a place in the competition.
"I am obviously bitterly disappointed not to be included in the Premier League Darts line-up for the first time in seven years," he said.
"The news is devastating, particularly as I feel I was one of the four most consistent players in 2013, reaching the semi-finals in many televised tournaments, including the Premier League play-offs.
"Since Barry Hearn broke the news live on Sky Sports, there has been a large amount of speculation across media and social media platforms regarding the reasons of my omission.
"I would like to take this opportunity to clear up some confusion and confirm that I did not ask to be left out of the 2014 Premier League, nor did I decline an invitation as a lot of people are asking myself and my family.
"Further to this, I feel it is important to add that no medical professional has suggested I take a break either. My mental health issues have been well documented but my condition is manageable and I have all the right support systems around me.
"I have no choice now but to accept the decision made by the PDC and Sky Sports and work to make sure I am not in this position again.
"I have been working harder than ever on my game recently and this has come as a major blow but I will strive to climb back into the top four as soon as possible, where recent history suggests I belong.
"Finally, I would like to thank my fans, family and my sponsors for their continued support both in the past and in the last 24 hours and I look forward to competing on TV again in the UK Open in March and all other televised PDC major events this year."