Sky Sports scoops a Broadcast award for live coverage of World Darts Championship
Last Updated: 25/06/15 1:08pm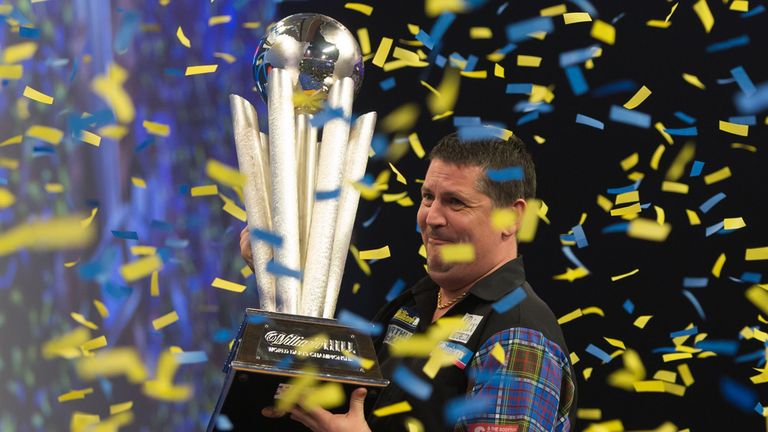 Sky Sports has won the Best Sports or Live Event Coverage at the Broadcast Digital Awards 2015 for their coverage of the William Hill World Darts Championship.
Gary Anderson triumphed in a thrilling renewal of the Alexandra Palace showpiece and Sky Sports' coverage attracted an average audience of 345,000 viewers, while the five-minute peak for the final reached 1.7 million.
Accepting the award, Dave Clark, presenter of darts on Sky Sports, said "I'd like to thank Broadcast for this award on behalf of everyone at Sky Sports. 
"Stephen Fry kicked off the World Championships, officially launching the Sky Sports Darts channel on Twitter, and millions of fans got involved across Sky's social media channels. 
"This support helped our TV coverage reach record viewing figures and made sure it was one of the highlights of the festive season on Sky Sports."
One of the Broadcast judges described the coverage as "A success in engaging die-hard fans, but the quite phenomenal viewing figures demonstrated broad appeal".
The Broadcast website added: "To counter the relative lack of movement in the game, Sky Sports opted for a range of camera positions and kit, including using super slow-motion to provide a detailed look at the players' throwing techniques and the movement of the dart.
"The efforts impressed the judges, who praised the production for being 'innovative' and 'beautifully crafted'."