Ferrari insist Mercedes rather than Red Bull are still their target in 2016
Gap from Ferrari to Red Bull just six points in the Constructors' Championship, as Horner predicts "tight battle"
By Emma Walker
Last Updated: 13/07/16 10:51pm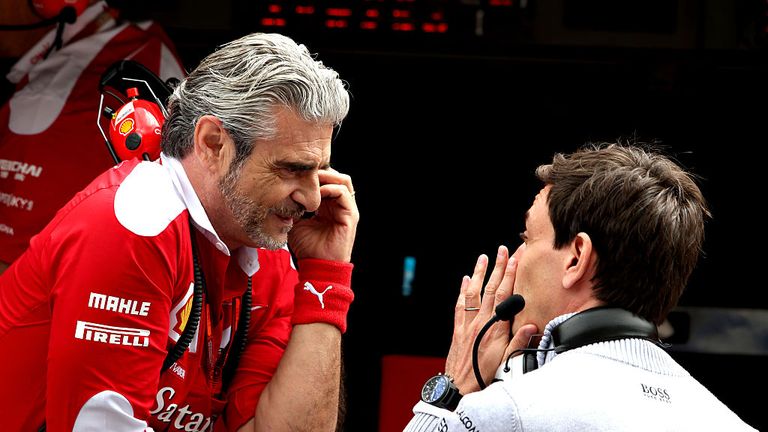 Ferrari team principal Maurizio Arrivabene insists they are not going to give up on the 2016 title, despite an increased threat from Red Bull over recent races.
After the British Grand Prix, Ferrari are 131 points behind leaders Mercedes in the Constructors' Championship and yet the gap back to Red Bull in third is just six points.  
"It should be a tight battle for the rest of the year," said a buoyant Christian Horner after Max Verstappen finished second at Silverstone.
But Arrivabene continues to insist his Ferrari team are focusing on winning the title ahead of Mercedes.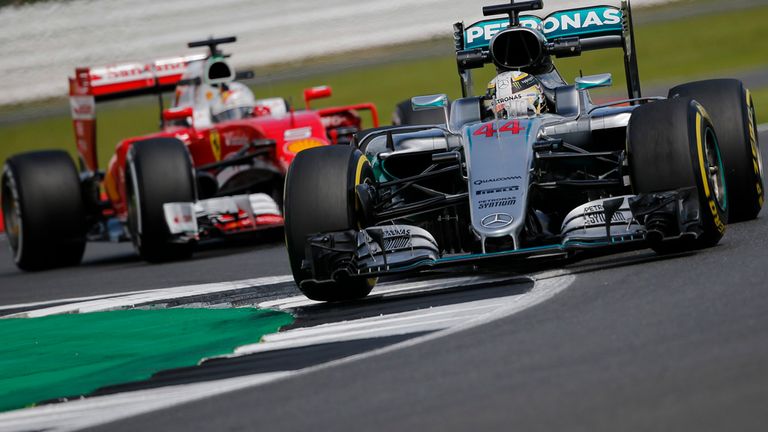 "At this stage of the season if I say we are going to give up, it's not absolutely correct. We need to be focused," the Ferrari team principal said.  
"In terms of problems, bad luck and everything we have had already, we are at the top in terms of points. But I hope that these kind of points go down and we start to get better.
"To say we give up, not at all. I think the fact that Red Bull has performed very well is good for Formula 1, but I still think that our target is Mercedes and not Red Bull."
In the drivers' standings, Kimi Raikkonen is the highest-placed non-Mercedes driver in third on 106 points, followed by Red Bull's Daniel Ricciardo six points back in fourth.
Raikkonen's team-mate Sebastian Vettel is two points behind the Australian in fifth while Verstappen in sixth on 90 points.
Speaking at the in-season test at Silverstone this week, Raikkonen reiterated Arrivabene's point: 
"We're not going to give up until it's not possible anymore," he said. "Mercedes is ahead of everybody right now but that doesn't mean we should give up."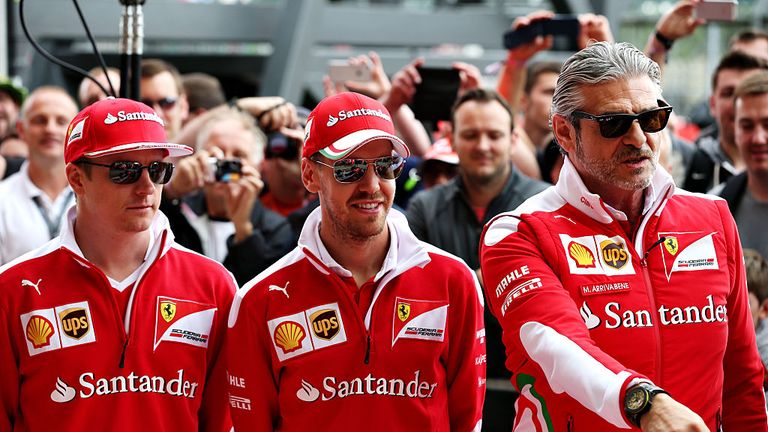 After the race at Silverstone, Vettel admitted that Red Bull seemed to have taken a step forward.
Speaking to Sky Sports News HQ's Craig Slater, the German said: "I think they probably did, so fair enough, but I think we did a step back so we need to see why these conditions - the tyres, the circuit, the wind - didn't suit us and we were struggling so much." 
Red Bull boss Horner, meanwhile, has good reason to think his team can be the ones to challenge Mercedes.
After the race at Silverstone, he said: "We've out-scored Ferrari by 15 points here [18 after Rosberg's penalty], we out-scored them last week by 13 points, and some of the circuits coming up should play to our strengths.
"We have a very strong car, two great drivers and the engine is improving."
Red Bull's improved performance also hasn't gone unnoticed by the world champions. Nico Rosberg had this to say on their recent performances after Sunday's race: "They've done well to catch up. We're still the best but lately they have been our closest competitor. For sure we need to keep an eye on them.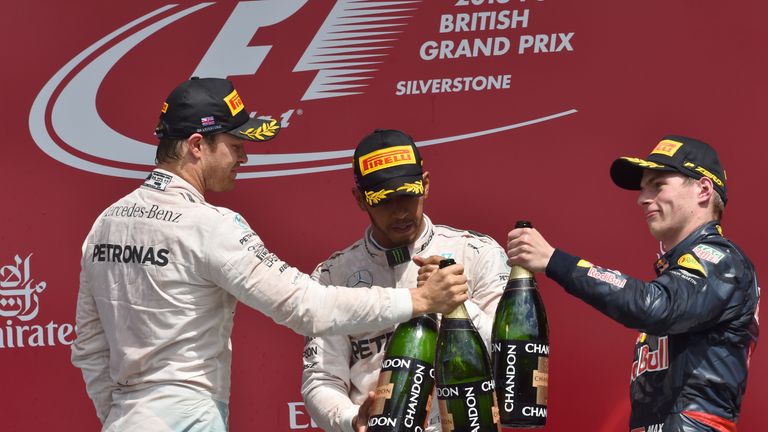 "Sometimes it's Ferrari, sometimes it's Red Bull which definitely helps us. It's good to fight against them - it was great to have a battle with Max," he said of his race-long battle with Verstappen for second place.
A battle he eventually lost, after he was demoted to third when Mercedes were penalised by the stewards for illegal radio messages.
Rosberg also thinks the coming races could tell a lot about who will be the real threat to Mercedes, with teams beginning to switch their focus to the development of their 2017 cars.
"It's going to be interesting now to see how much development still happens. For sure you're going to be shifting more and more to next year.
"That's going to be the key for the upcoming races, to see who's bringing how much and who's bringing how many resources to next year. That's a big factor at the moment."
Watch every session of the Hungarian Grand Prix live on Sky Sports F1 from July 22-24.