F1 to agree on a fifth engine for 2015, says Christian Horner
Daniel Ricciardo will use fourth unit in Spain; Red Bull boss bemoans cost of engines; Renault putting more resources into F1 operation
By William Esler
Last Updated: 22/04/15 10:48am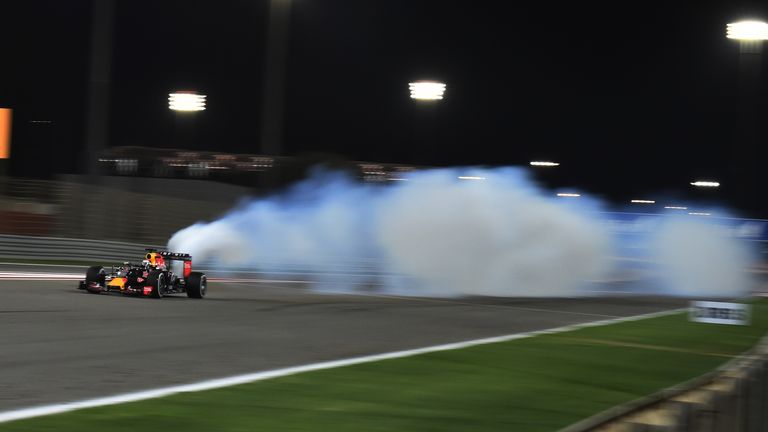 Red Bull boss Christian Horner says the introduction of a fifth penalty-free engine for the 2015 F1 season is now just a formality.
Drivers have had their allocation cut to four per car for this season, but with unreliability proving an issue for a number of teams, and others already limiting their running in practice sessions to preserve mileage, moves have been afoot to allow an extra power unit to be used.
"We unanimously agreed on it [the fifth engine] in Malaysia," Horner said. "That was all the teams, including Bernie Ecclestone, so it only has to formally go through the strategy group and permission to be signed, and that can be done by fax vote."
An electronic vote would negate waiting for the next scheduled meeting of the World Motor Sport Council in June and the extra allowance cannot come soon enough for Red Bull after Daniel Ricciardo lost his third engine in four races when his Renault unit blew out at the finish line in Bahrain.
"All the fireworks went off and the engine felt like it needed to join in!" Horner joked. "It was a fairly spectacular finish, failing 200 metres before the line, but he had enough momentum to cross it.
"I think that engine will be a coffee table in the future! But that's three out of four, so he will be on engine four for the next race in Barcelona."
The main reason behind limiting engine usage to four units was cost cutting, but Horner feels the price per powerplant is too high to begin with.
"The biggest thing we are struggling with as a paddock is the cost of the power unit," he told Sky Sports F1. "From the top teams to the back of the grid we are seeing that some of the teams are on the limit with it. I think we have to get the costs down, we have enormously expensive technology and we need to find a way of controlling that and reducing the costs significantly."
Those sentiments were echoed by Bernie Ecclestone who is willing to stick with the V6 hybrids, provided they are made affordable for the teams. 
"Two things: those who supply the engines have to supply the same engine to the teams – if it's the current one upgraded to 1,000bhp, then good," the 84-year-old said.
"But at a price they can afford to pay. Maybe make the cars more difficult to drive."
Engines have been a limiting factor in Red Bull's performance this season and led to a public row between themselves and supplier Renault. However, it appears both sides are now working together.
"It is a long season and we have a long way to go," Horner said.
"We are not where we want to be at the moment and we have to engineer our way out of it. Renault know that and there have been some constructive discussions with the senior board members there and they are getting behind it and putting the necessary resources into Viry-Chatillon where the engines are made to turn things around."
Catch the F1 Midweek Report on Wednesday April 22 at 8:30pm on Sky Sports F1. Marc Priestley and Mark Gillan join Natalie Pinkham to analyse the Bahrain Grand Prix.