Spanish GP upgrades: What's changed on the F1 cars this weekend
Pinpointing the critical upgrades on show in Barcelona
By Pete Gill
Last Updated: 12/05/15 2:02pm
Detailing the changes and upgrades on the F1 cars in Barcelona this weekend as the 2015 season 'starts again'...
Mercedes
In the words of Lewis Hamilton, Mercedes have focused on delivering "quality over quantity" with their upgrades in Spain. That might, to their rivals at least, sound suspiciously like conservatism from a team which also has fewer engine tokens still to use this term than their Ferrari and Renault rivals (Merc have seven left, Ferrari 10, Renault 12 and Honda nine). However, the results were impressive in Friday practice when Mercedes topped the timesheets in both sessions ahead of a Ferrari car which has taken several leaps forward in the three-week break.
As Paddy Lowe, their technical chief observed, it's not the gains that matter per se, but how those gains compare to the rest of the field that matters. "We've brought several updates aerodynamically," Lowe told Sky Sports F1. "But I don't think that will be unusual - most teams will bring a lot of updates to this race. It's actually more about whether you've brought more or less performance than the other teams. And we don't really know that until qualifying and the race."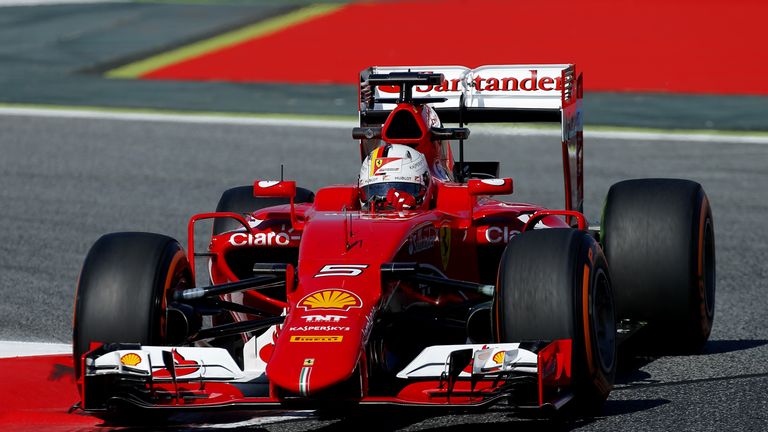 Ferrari
Underwhelming in first practice before improving relative to Mercedes in the afternoon, Ferrari have introduced a raft of aerodynamic goodies in Barcelona. According to Sky F1's Ted Kravitz, the Ferrari featured 16 different new parts on Friday morning - including a new floor, shrink-wrapped sidepods, and tweaked bargeboards - as the Scuderia threw the kitchen sink and the bathroom door at the task of catching Mercedes.
And there's still more to come. Sky F1 understands that the team will use half of their remaining 10 engine development tokens in Canada next month - a deployment which, in F1's new power-centric turbo era, could amount to Ferrari's most important upgrade of the year. A substantial improvement is forecast, with Ferrari believed to be expecting an extra 20-30 brake horsepower from their new power unit - a gain that could translate into three or four tenths per lap on track.
Red Bull
'The reigning world champions have made no secret that they believe the key to closing the gap to Mercedes rests with continued upgrades to their Renault turbo engine and associated energy-recovery systems.'
That's what we wrote a year ago and what applied 12 months is now even more keenly felt at Milton Keynes after a miserable start to 2015 in which Red Bull's presence has only been conspicuous for the sound of in-fighting.
But while the onus has been firmly placed on Renault – providing less straight-line speed than Honda in Bahrain – Red Bull's aerodynamicists have not been idle. After passing the mandatory crash test at the fourth time of asking, the RB11 of Daniil Kvyat was effectively relaunched in Barcelona with a radically different shortened nose that is expected to produce 'substantial track gains'. So far, so good with Kvyat's car faster in P1 than Daniel Ricciardo's which used the 'old' configuration and Kvyat then claiming fifth in P2. Are Red Bull back to being the third-fastest team in F1?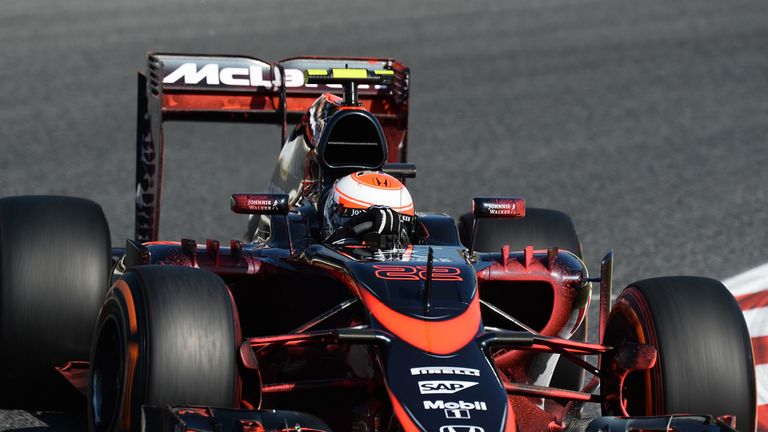 McLaren
A new look, some new parts, and, after a decent showing in Practice Two, a slightly better story.
Although the team's long-awaited breakthrough in Barcelona, heralded by Fernando Alonso's prediction of "the first huge step", failed to materalise on Friday morning, when the MP4-30 appeared to be just as difficult and under-powered as it was through the first four races, there was a rapid improvement in P2. While Alonso was on the cusp of the top ten, Jenson Button set the seventh-fastest time, beating both Williamses. 
"I was surprised by the McLaren's pace in qualy trim and it was maybe higher than even we expected them to be," commented Sky F1's Anthony Davidson. However, the gap to Mercedes remained in excess of 1.5 seconds and a substantial leap may only be possible if and when Honda are sufficicently confident to run their engine at full power. Dampening down any hope of a genuine breakthrough towards the frontrunners, it was confirmed before the start of play that Honda had elected not to use any of their remaining engine tokens, preferring instead to focus on improvements with "reliability and driveability". For the timebeing, the top ten may be as good as it gets.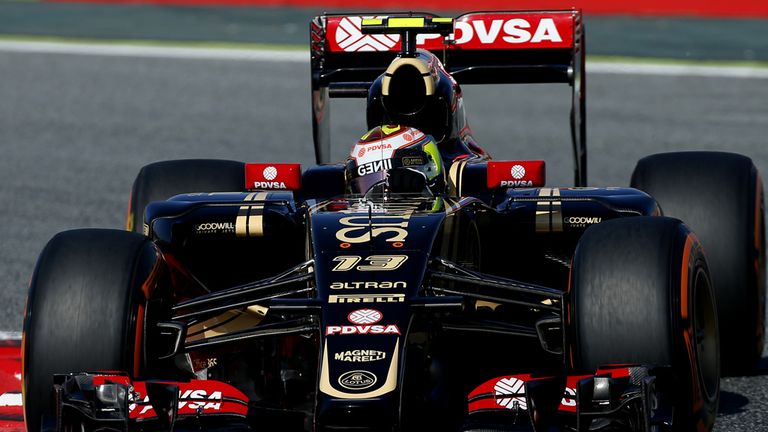 Lotus
While there are a few new bits and pieces on the E23 this weekend, none of which were related to the explosive engine-cover blow-up in Practice Two, Romain Grosjean has revealed to Sky F1 that the bulk of Lotus' planned upgrades for the start of the European leg will be introduced in either Monaco or Canada (yes, we know that Canada isn't part of Europe, but geography has never been F1's strong point). According to Grosjean, the new package could make "a big difference" - big enough, perhaps, to propel the team as high as third or fourth in the pecking order?
Force India
The writing was on the wall for Force India's season as long ago as February when the VJM08 was belatedly introduced midway through the final test at Barcelona. Roll on three months ago and the team's warning that "we will be behind at the start" remains disconcertingly prescient and, just as worryingly, the car itself is largely unchanged upon its return to Spain.
Instead, upgrades, perhaps amounting to a full b-spec car, are only expected at next month's Austrian GP at the earliest – an event which includes the insurance of a subsequent two-day test immediately afterwards.