Fernando Alonso realistic on McLaren's prospects for final 2015 races
"In the remaining circuits we will be unlikely to see the performance we saw in Singapore," admits Alonso ahead of Honda's home race
By James Galloway at Suzuka
Last Updated: 29/09/15 10:41am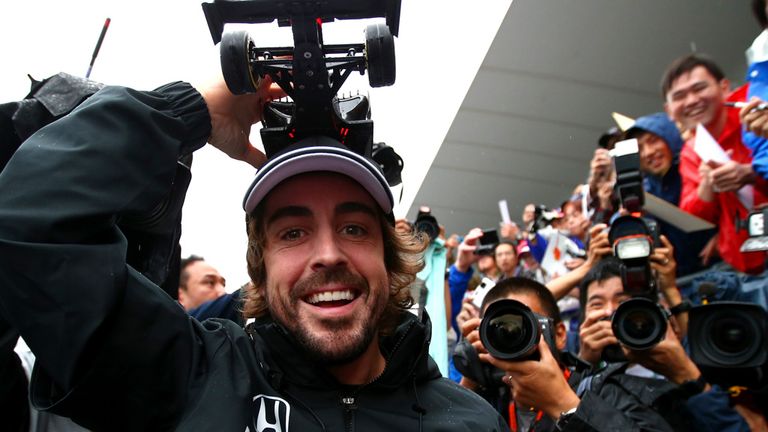 Fernando Alonso concedes McLaren cannot expect "any miracles" over the remainder of the season with the Spaniard admitting their three best chances of good points are now gone.
In a season of near-total disappointment for the reformed McLaren-Honda partnership, the team's latest double retirement last weekend in Singapore was particularly galling given both Alonso and Jenson Button were running in the points when their cars dropped out. McLaren have scored just 17 points all season and sit second last in the Constructors' Championship.
This weekend's Japanese GP may be being staged at Honda's own track, Suzuka, but the twisty circuit presents a very different challenge to the Marina Bay streets - with high-speed performance more at a premium - and Alonso admits none of the remaining six tracks on calendar will be as positive for the MP4-30 as Singapore.
"We need to wait and see how the track will suit our car, but I guess it will be something in the middle - not as bad as Monza and Belgium but not as good as Singapore, which after Monaco and Hungary was the third best circuit for us," he said.
"In the remaining circuits we will be unlikely to see the performance we saw in Singapore from us, but hopefully we can still have the chance to score points and be close to the Q3 spot sometimes."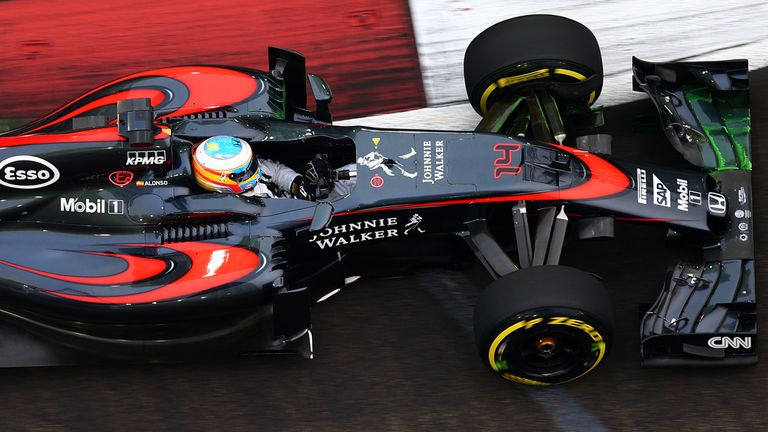 Alonso has said for several months now that 2015 is an extended 'test' session for McLaren, given the team have never recovered sufficiently from being so far off the pace right from the start of pre-season testing.
He says McLaren just have to stay focused on getting ready for 2016 and that all areas of the operation - including the drivers - are not exempt from needing to make improvement.
"We cannot expect any miracle or position that will definitely make everyone happy and show the direction for next year," he replied when asked what McLaren can realistically get out of the final two months of the season.
"I think we just need to concentrate on next year's car and follow the programme. Everyone is doing what they can. Everyone is working 24 hours a day to improve the situation in all areas because we need to improve the performance, the reliability and some of the procedures that we do in the weekend. Some free practice philosophies, some pit stops - as we saw in Singapore - and some driver errors that we do sometimes.
"We all need to improve: from the first mechanic to the drivers."
Honda haven't raced at Suzuka in F1 since 2006 and the ever-passionate local fans are still set to turn up en masse this weekend, despite the Japanese engine maker's dismal return to F1.
Alonso admits the team have had a long time to come to terms with the fact they wouldn't be competitive at this race, although says that criticism from fans will still be justified.
"It is not a surprise anymore - this has been processed in February! When you are five seconds off the pace in Australia, you don't think you arrive on the podium in Suzuka," the Spaniard said.
"It is what it is and we are taking races a completely different approach to what it should be probably in terms of how the performance would be and how the competition is with other teams.
"We take races as an important test and opportunity to learn many things with other cars together around us. It's difficult to take from the fans' point of view, I understand, and we should be criticised for our performance because we are not delivering what the people expect from us. So this is understandable, but from the team point of view it is a little bit different because we can't do much more than what we do and everyone is doing 100% of their ability."