Sebastian Vettel says Ferrari are 'very fired up about next year'
Four-time champion reckons Scuderia can end Mercedes' run as Formula 1's dominant team in 2016
By Mike Wise
Last Updated: 02/12/15 3:38pm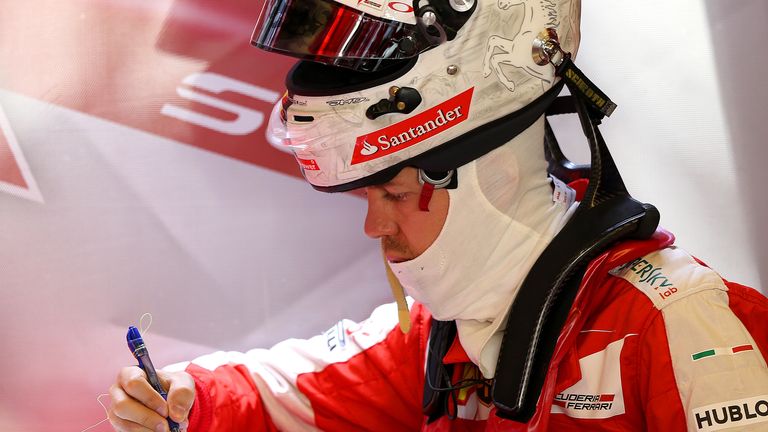 Sebastian Vettel says Ferrari are "very fired up about next year" as they think they can end Mercedes' run as F1's dominant team.
Although the Silver Arrows sealed their season's dominance on Sunday with another one-two finish - their 12th of 2015 - in the Abu Dhabi GP, Ferrari again finished best of the rest.
For once, Vettel had to settle for second best behind team-mate Kimi Raikkonen - finishing fourth after a mistake by the team left him 15th on the grid - but after a year in which he scored three wins, the four-time champion is convinced Ferrari's upward curve can take them past their rivals.  
"I think it has been an upward curve all year long. If you consider where we were in winter testing - probably something like 1.5s [per lap] behind - and now after a grand prix distance something 10 to 15 seconds behind, I think we are definitely doing the right things," he told Sky Sports F1.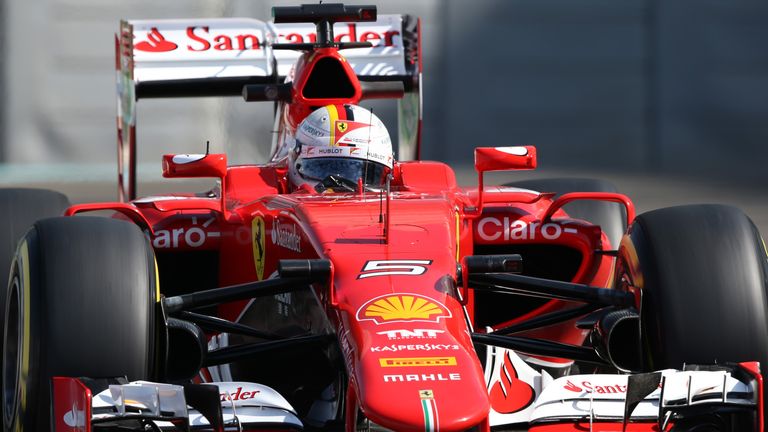 "We know that there's an awful lot to do. We know that Mercedes is very strong - not just the car, not just the engine, not just the drivers - it's the package.
"But I believe we can be better than them. I believe they are beatable, especially when we get closer. We're very fired up about next year."
Vettel said that Ferrari must get the overall package right like Mercedes have done. "We have to. We don't want to play chasing anymore; we want to be the favourites going in and we want to be the dominant force.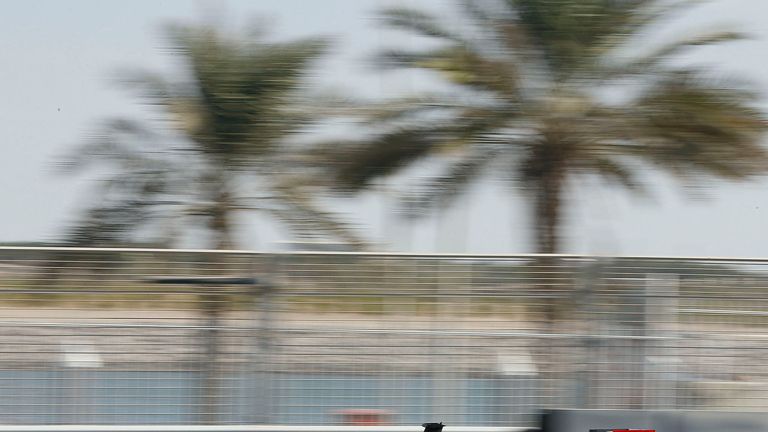 "We want to turn it around and to do that you have to simply focus on yourself. Obviously it depends also on the steps others are making but for now it doesn't matter.
"We have to keep our feet on the ground, our heads down and work for ourselves. We know we can improve our car, we know we can improve our power unit; and also from the drivers' side we can do better.
"If we get all of this together, it could make us very strong. But that's 'would, could, should'. For now, there's a lot of work ahead and we focus on that every single day."
Don't miss the F1 Midweek Report for analysis of the Abu Dhabi GP and all the latest F1 news. Former BAR boss David Richards and car designer Gary Anderson join Natalie Pinkham on Sky Sports F1 at 8:30pm on Wednesday.