James Key: The driving force behind Max Verstappen and Carlos Sainz
Toro Rosso technical chief James Key on drivers, 2016 and F1's future
By James Galloway
Last Updated: 10/02/16 2:21pm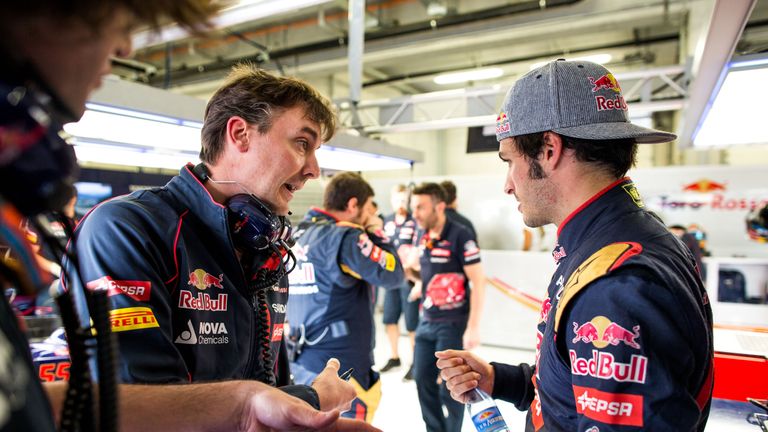 He may not be one of F1's most high profile figures, but Toro Rosso's James Key is considered one of the sport's sharpest technical brains - and his stock is on the rise after an impressive 2015 season.
Red Bull's junior stable not only won praise for their two rookie stars in 2015, Max Verstappen and Carlos Sainz, but their STR10 car as well with its aerodynamical performance receiving favourable comparisons with the grid's leading cars.
In an interview with Sky Sports, Key explains what it's like working with two of F1's most exciting young drivers, how Toro Rosso can improve in 2016, and what F1 as a sport should do to improve.
James Key on...
Verstappen and Sainz...
"It's been good and really positive. They've both worked well together, they've been good to work with and they're super keen to go and prove themselves. 
"They're very motivated, very professional and what's pleased us is they're both good prospects.
"This year we know they're going to have two guys who are quick, talented and very focused and ambitious - and they've got a full season under their belt as well, so they are that little more advanced."
How their driving style compare...
"They're normally quite similar, but I suppose they're sensitive to slightly different things. In a learning year that sometimes changes a bit race by race as the learning process goes on.
"Max certainly in races is pretty aggressive and brave and that has won him a lot of praise and it's been excellent to watch. He's got confidence in himself and the car to go and make some moves that not everyone would risk.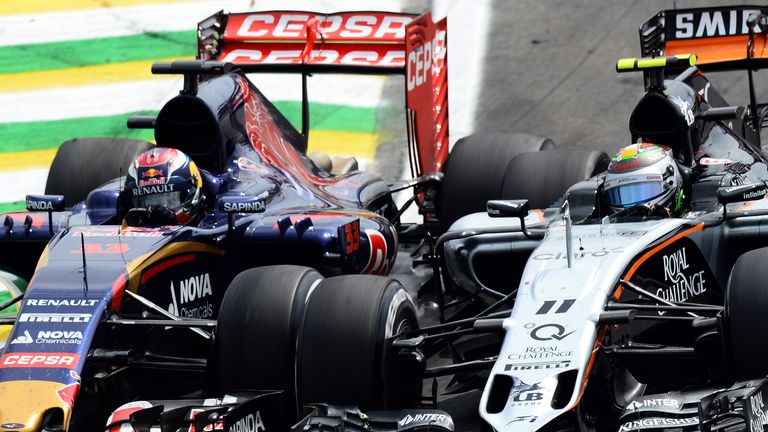 "He's got away with so many moves that you think 'my god, you wouldn't normally try that'."
James Key on Max Verstappen's overtaking
"Carlos has also done a bit of that, maybe less visibly, but he's much more disciplined in the way he goes about things. So he thinks hard about what he's doing, what's coming up, and 'is it right to push now or do I need to wait, bring the tyres in later and really push?'
"So he's thinking a little bit more and as a result is perhaps slightly less aggressive, but with a longer-term plan in mind in the race.
"In qualy it's been pretty close between them. Max had the recent good form [he qualified ahead in five of the final seven races], but Carlos was top 10 in his first race, which was good, and had a bit of bad luck of late. But comparisons will probably be better drawn this year."
Verstappen's overtaking...
"To be honest, when you've got a bit of a straight-line speed deficit you've got to be quite inventive with how you overtake. We've looked at this and come up with ways of working out where's the best place to overtake under those circumstances. How do we manage our power unit to allow that to happen? How do we form our strategy to ensure we're not too much in traffic - and if we are, what do we do?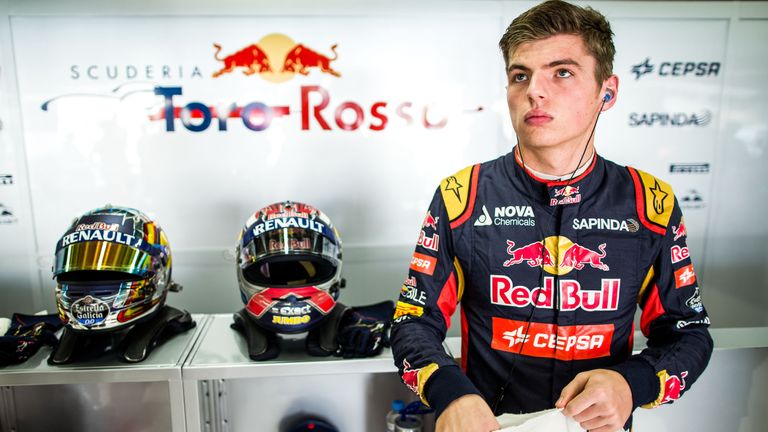 "So when you're in that situation, you think slightly differently, rather than assuming it will happen or not depending on how close you are. On that basis, it's not all pre-planned, but it is thought about and discussed beforehand about where we overtake and how we do it. And that has probably helped Max focus a little bit on what he's doing.
"Equally, definitely it's him, because he's got away with so many moves that you think 'my god, you wouldn't normally try that'. But the positive thing for us is he's got the confidence in the car to do that. Overtaking on the inside and outside of Blanchimomt in Spa is testament to the car working well too, so it's a combination of things."
Toro Rosso's 2015...
"We had our own problems, bad luck and so on. We had two clean races where an issue of some sort didn't compromise our performance. That's not necessary a retirement, but some annoying thing that gave us a penalty, or a pit stop because we've had a problem. I won't go into detail because there's lots of them!
"I was saying to the guys the other day, you take any three races from the year and they will all be the difference in points to the next place in the championship and they will all have had some issue that affected us.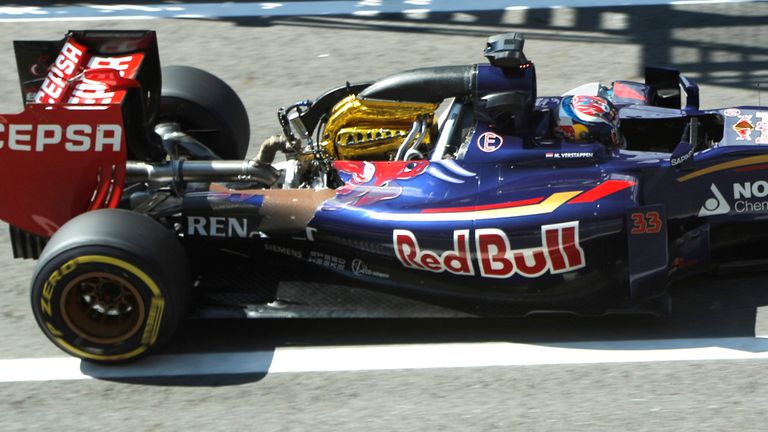 "It's been a very frustrating situation because we had the speed to achieve our ambition of P5. Everything needed to go a lot better and almost perfect, to a certain extent, because we had a few performance deficits in areas outside of our control - but it was still doable.
"So missed opportunities, for sure, but the two positive things for us are that the drivers have been a positive story for not just STR but the sport as well, they've both done a great job and provided some really exciting racing. We're very happy with them."
"You never know when you get two rookies whether they're going to be able to deliver, but they have. And the chassis was actually a pretty big step forward for us."
Whether the STR10 chassis was as good as the top cars...
"It's difficult to tell because when you do a comparison analysis you've got to try and filter out engine, which is only ever guess work and, of course, it's related to aerodynamic drag, which is a guess as well. So difficult to filter.
"And to a certain extent drivers too, not that there are any deficits in our drivers, but where they are learning a track for the first time versus a Vettel or an Alonso they're clearly not going to be optimum until they probably get into the race and say 'right, I've got it now'. Next year we will be okay.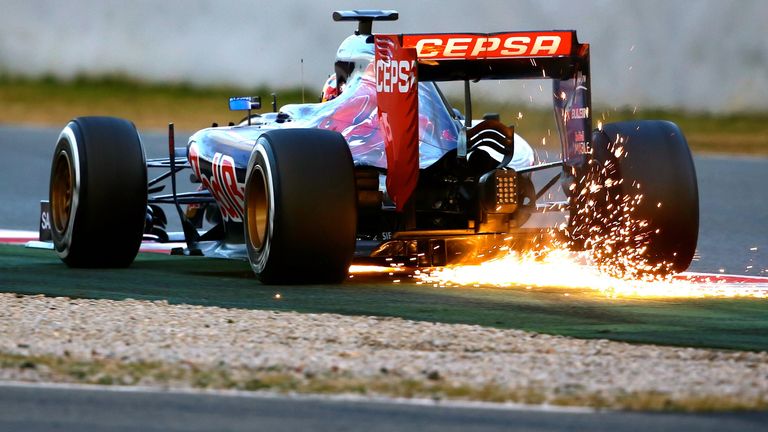 "So there's a lot of filtering to do, but if you look at medium and high-speed corner apex speeds, we're right up there with all the guys ahead of us. In fact, in Barcelona where we qualified fifth and sixth we were second to only one of the Mercedes' in the high-speed corners. So that gives a good indication of how much aero we've got. The rest is slightly fuzzy."
Toro Rosso's 2016 prospects...
"We can build because we learnt a massive amount and made a huge step from the STR9 car. Most of it we understand why, there are areas that perhaps surprised us a bit too and we made a bigger step than expected.
"So you build on that. In some cases it's reinventing stuff to release more of the potential, in other cases it's taking a philosophy that seems sound and pushing it to the next step where you need a redesign to do that, because in-season it's not possible."
Whether F1 will be made better by 2017's planned changes...
"The ingredients are there but I guess the reason there's still much to understand and clarify is because it's a complicated process. On the one hand, you want a car that's quicker, and on the other hand you want to make sure the racing's still good. It's all of those compromises that need to be fully understood I suppose and hopefully whatever the end result is we will have addressed all those enough to a certain extent.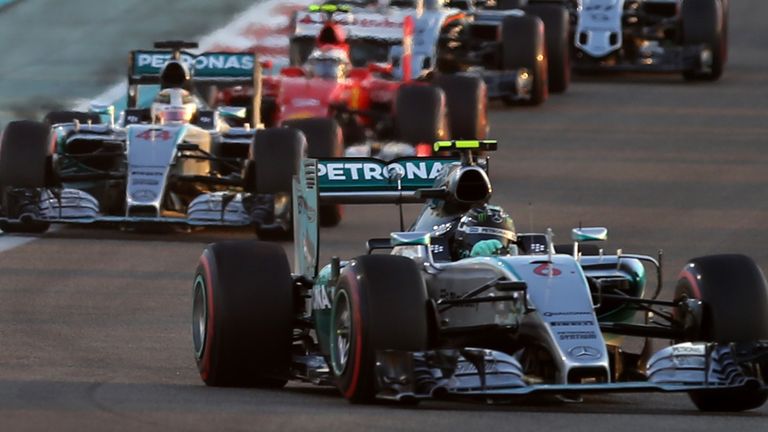 "The problem is that you never know until 2017 because no one will have done enough work to really understand what the final product can do. You can only ever predict and try and ensure that we have left enough scope in the regulations to deliver. You almost have to wait for the finished product to be absolutely sure, but you can tweak stuff afterwards if you have to. You can change regs during the season to an extent, but certainly for the next season to fine tune them and address the weaknesses."
How F1 can improve the racing...
"It's how close the cars are on the grid. If you have a grid of 22 cars covered by a couple of seconds, you get tons of racing.
"Some circuits encourage this - Bahrain in 2014 was an absolutely cracking race. If you look at the qualifying, the front to the back was some of the closest it's ever been because that type of stop-start track brought that grid a little bit closer together and then the strengths of people's cars play out in different ways.
"So the thing that makes it most exciting is to have less of a gap from front to back, which means you've got less performance differences and it's more down to the driver - and to achieve that one of the things you need is engine parity."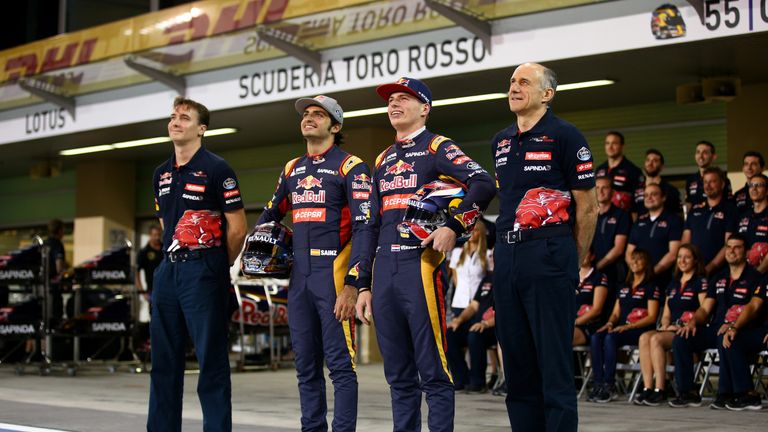 The first Barcelona test starts on Monday February 22 and the Sky Sports F1 Digital team will be providing live commentary from dawn until dusk on all four days of both Barcelona tests while Sky Sports News HQ will also deliver live updates from trackside.