'Women in F1 can be taken seriously' insists Dare to be Different ambassador
F1 supremo says he can't foresee a female driver in the sport
Last Updated: 15/01/16 4:57pm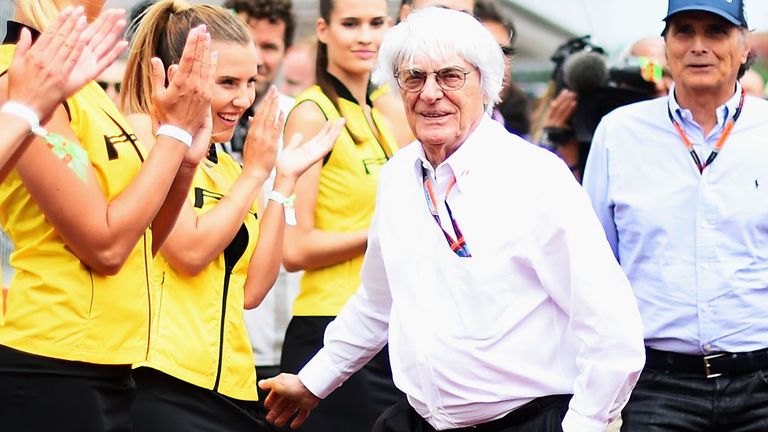 Bernie Ecclestone's claim women in F1 wouldn't be taken seriously must be proved wrong, says an ambassador of the newly-launched Dare To Be Different campaign.
The initiative was officially launched by Susie Wolff this week as the former Williams test driver, the only woman to appear during an F1 weekend in the last 20 years, aims to boost female participation in all forms of motorsport.
However, the launch was overshadowed by remarks from Ecclestone in which the F1 supremo cast doubt on a woman driver ever again appearing at the elite of racing.
"If there was somebody that was capable they wouldn't be taken seriously anyway," said Ecclestone.
But far from undermining the new initiative, Alice Powell, a Dare To Be Different ambassador who is the only woman to score a point in GP3, says Ecclestone's scepticism should be used as a motivating force.
"Someone needs to prove Bernie wrong," said the 22-year-old. "It would be a shame if a team would turn down a female to race in F1 because they would not be taken seriously."
Wolff herself appeared in four Practice One sessions during her stint at Williams but was overlooked a year ago when the team sought a reserve driver following an injury to Valtteri Bottas.
"Our main aim with Dare To Be Different is to drive female talent. This is an ambitious and long-term project that will build an online community of women from all over the world," said the Scot.
"It will connect them through a shared passion and empower them to become the next wave of role models, whilst also providing access to some of the most successful female names in the sport."
Sky F1's Martin Brundle, who raced in the sport when Giovanna Amati attempted to qualify for three races in 1992, tweeted: "I sincerely hope I commentate on at least one female F1 racer before I retire. She'll be deservedly revered, well supported, most welcome."