Felipe Massa believes Williams can win an F1 race in 2016
Grove squad have won just one race in the last 11 years
By William Esler
Last Updated: 18/01/16 3:00pm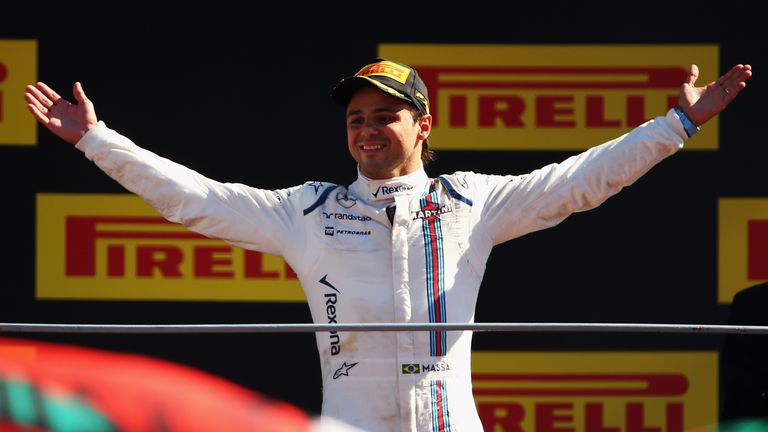 Felipe Massa believes Williams can win a race in 2016 as the team look to build on their resurgence in the previous two seasons.
Once a powerhouse in F1, the Grove outfit have won just one race in the last 11 years and their last title success came in 1997.
The past two seasons yielded 13 podium finishes and Massa, who last won a race in 2008, is hoping for even better this year.
"I think so, that is what we are working for," he told Sky Sports when asked if he could win in 2016.
"We are really near, we were on the podium a few times last year and maybe more times the year before in 2014 and we really hope we can get back to the victories, get back to a car that is really competitive to fight for the victory. I really hope it can be possible."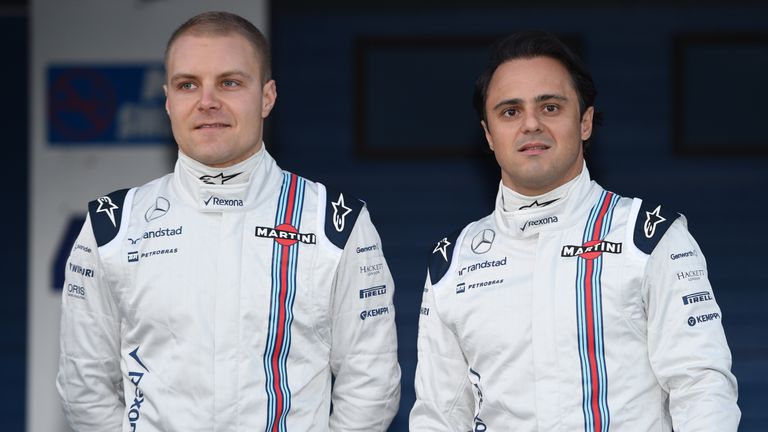 Massa was beaten by 15 points in the drivers' standings by Valtteri Bottas last year, but feels he was driving better than his team-mate when the young Finn was being linked with replacing Kimi Raikkonen.
"He was maybe talking about moving to Ferrari and at that time I was better than him. But he knows the best way to get to a team like Ferrari is to be competitive," Massa added.
"I don't think really he was distracted, he was very concentrated to be good and be competitive. We had a really good season together within the team and on the track and I hope we can have another one. Hopefully I can be in front of him, because we always want to be ahead of our team-mates."
Williams are set to launch their 2016 car in the Circuit de Catalunya pit lane ahead of the opening day of testing at the track on February 22.
"We're not going to have any kind of glitzy or glamorous launch, we're just going to launch it on the 22nd in Barcelona," the team's head of performance engineering Rob Smedley told Sky Sports.
"Essentially it is an evolution of that [last year's] design. You are going to see some quite interesting developments around the front-wing area and underneath the chassis. There is some really interesting development around the the back end of the car, the guys in the wind tunnel have done a stellar job.
"It is an evolution, but with stable regulations, in my years in Formula 1, it is one of the biggest evolutions I have seen."