'Halo concept' backed as F1 prepares for closed cockpit debate
F1 driver protection to be discussed on Friday afternoon
By William Esler and James Galloway
Last Updated: 01/02/16 3:29pm
Sky Sports F1's Anthony Davidson believes the 'halo' concept is the best solution currently available to protect drivers in open cockpit cars.
The issue of adding extra protection for drivers is expected to be discussed at a meeting of F1's Technical Working Group on Friday afternoon and the Grand Prix Drivers' Association (GPDA) are keen that to see changes made for 2017.
Davidson has tested the 'halo' concept on Mercedes' simulator and, despite the central support on the top of the cockpit, feels it is the best option.
"With all my experience I really can't think of a better way at the moment than the roll hoop system," he told Sky Sports.
"I did a couple of laps in the simulator with one of the early iterations and it didn't feel too bad for me, I'm used to driving a closed cockpit anyway so I still have way better visibility than driving a full canopy sports car.
"The central support was a mild distraction in the virtual world at least. I think in reality you will get used to it, just like you get used to a central windscreen wiper being there on a sports car. I know it is not directly in front of your face, but it is amazing how you do adapt and get used to things."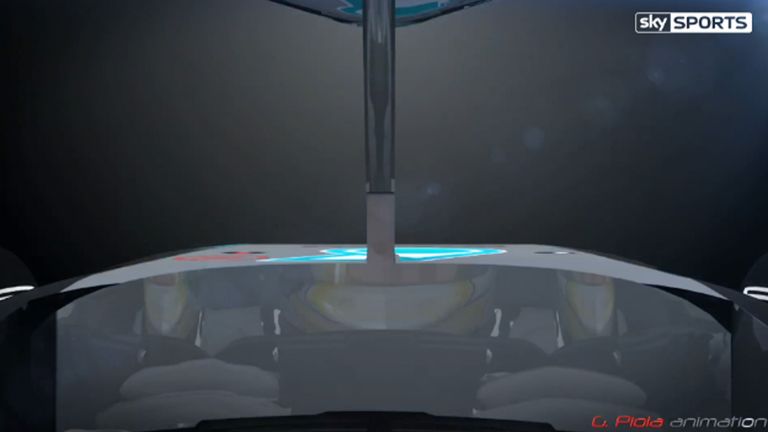 While the driver may appear to still be relatively exposed with the 'halo concept', Davidson believes it is safer than a full fighter jet-style canopy.
"If you want total protection it has to be a closed canopy that is stronger than a sports car as well," he added.
"They are not the be all and end all when it comes to total protection, things can still penetrate the closed canopy. Obviously that comes with a whole lot more safety implications like driver extraction if the car is upside down or stuffed under a tyre barrier and the marshals can't access the car properly.
"There are more negatives with a totally closed canopy as supposed to a roll hoop system."
Critics of the 'halo concept' point to Felipe Massa's accident in Hungary, where a dislodged spring from the rear of Rubens Barrichello's Brawn hit the Ferrari driver on the head.
"But we should never be in a situation where things like that are falling off a car in the first place," argues Davidson.
The closed cockpit debate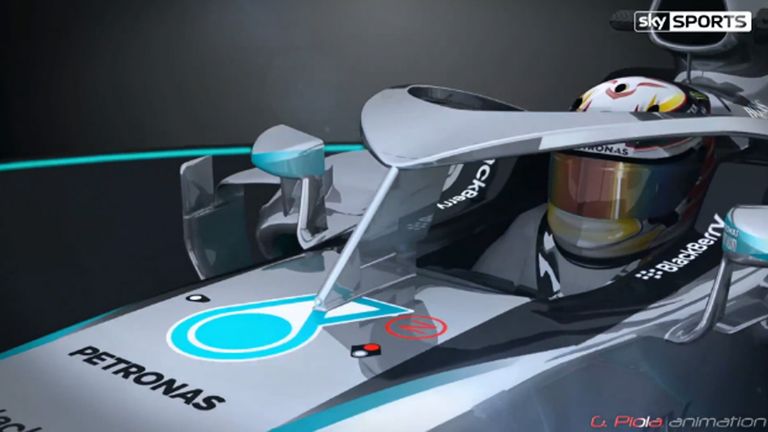 What are the problems?
Improving head protection for drivers has proved an unsolved conundrum for F1 - and single-seater motorsport at large - since Felipe Massa suffered serious head injuries when a 1kg spring pierced his crash helmet during qualifying for the 2009 Hungarian GP. The accident came just six days after Henry Surtees, the 18-year-old son of 1964 world champion John, was killed by a flying wheel in a Formula Two race at Brands Hatch.
The issue returned to the spotlight in 2012 after the multi-car pile-up at the start of the Belgian GP, when Romain Grosjean's Lotus flew across the front of Fernando Alonso's Ferrari and perilously close to the Spaniard's head, and once again last year following the deaths of F1's Jules Bianchi and IndyCar driver Justin Wilson to head injuries.
What has been tested so far?
In 2011, the FIA Institute released videos of tests it had conducted with three potential solutions: a titanium roll hoop, a windshield, and a full jetfighter-style canopy.
An F1 wheel weighting 20kg was fired at all three structures at 140mph, and although the windshield shattered, the roll hoop and canopy successfully deflected the tyre away without sustaining impact damage.
Further ideas and refinements have since been tested in the following years, with the Mercedes-devised 'halo' concept gaining the most traction since details of it emerged last summer.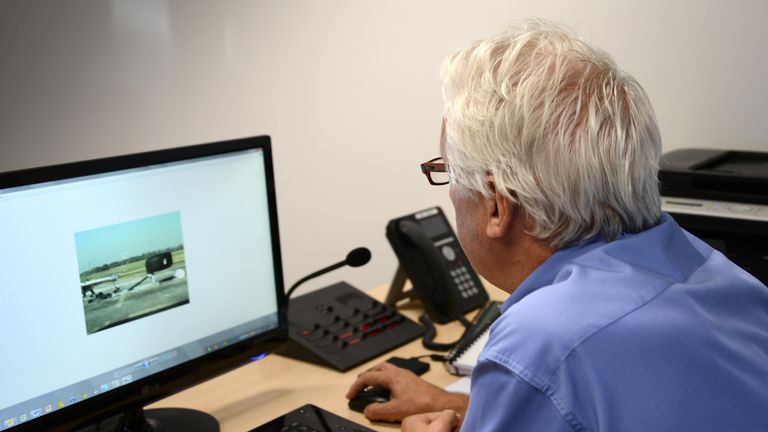 Why have none of the ideas been adopted?
Although the FIA conducted its initial tests five years ago, the fact that none of the potential solutions have yet been adopted underlines the challenge present in settling on the right way forward.
While there appears little doubt that a jetfighter-style canopy, for instance, would cure the issue of flying debris striking drivers, completing enclosing the cockpit would raise over concerns - namely how drivers would be extricated in accidents and what impact such a structure would have on visibility, particularly in the rain.
What do the drivers say?
While one of the appeals of F1 and other single-seater racing is inevitably their historic open-cockpit nature, the deaths of Bianchi and Wilson in quick succession last year appear to have proved the final straw for drivers
Jenson Button, F1's most experienced driver, proved particularly outspoken and declared "I think we've all had enough now", while Daniel Ricciardo described finding a prevention for head injuries the "last piece of the puzzle" for motorsport safety.
World champion Lewis Hamilton is among many other leading drivers who has also said he is open to change.
What's next?
Since making a safety presentation to drivers at the United States GP in October, the FIA have conducted further tests on several potential solutions, including the Mercedes halo. "We have several versions of the AFP [Additional Frontal Protection] that we will test," said the FIA's safety director Laurent Mekies in November. "The purpose is to see if they deflect the wheel without any integration and visibility difficulties for the driver."
Mekies is eyeing 2017 as the year for a solution to finally be introduced onto cars, which would neatly tie in with the plan to overhaul F1's aerodynamic rules and car design.
Would cockpit protection filter down to all formulas?
The FIA Drivers' Commission made clear in September that any solution adopted for F1 must be "simple and affordable enough to be implemented at all levels of single seater racing", although the logistical challenge of introducing it in all the governing body's series' would be immense. 
Sky F1's Davidson, who now races closed-cockpit sportscars in the World Endurance Championship, said: "It probably is something that will filter down like the HANS device did. It takes the top class in motor racing to develop and trail these things to see if they actually work or not, and if they do then of course it will filter down, the technology becomes more readily available and cheaper for the feeder series."