Mercedes considered pitting Lewis Hamilton from Mexican GP lead
Silver Arrows describe data from Hamilton's car as 'scary'; Lewis would have been instructed to pit if GP not been 'a title decider'
By Pete Gill and Matt Morlidge in Mexico City
Last Updated: 03/11/16 8:35am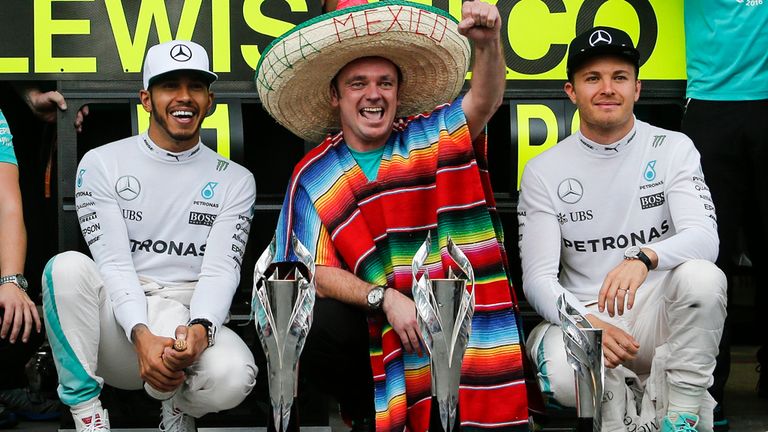 Mercedes have revealed they were on the verge of instructing Lewis Hamilton to take an emergency pit-stop from the lead of the Mexican GP.
Hamilton had badly flat-spotted his tyres, causing critical vibrations in his W07 car, at the start of the race when he out-braked himself into the first corner.
"I had a glazed right front so it locked up and I had no choice but to go across the grass," said Hamilton. "After this the vibration was so big I was like 'there is no way I am going to make, I'll have to pit'. That would have been my race over."
According to Mercedes, the data from Hamilton's car was so alarming that they would have pitted him but for such an instruction having grievous - and potentially fatal - implications for Hamilton's fragile title dream.
"The vibration metrics were scary from the beginning," disclosed Toto Wolff. "Simon [Cole, Mercedes' track engineer] and I had a private conversation on the radio whether we should pit him for safety reasons.
"In any other race we would have pitted him and lost the race. We kept him out there in order to not throw away the championship for him."
Hamilton himself had reported the vibrations over team radio when the Safety Car was deployed on the second lap of the race but was then, to Mercedes' relief and apparent surprise, able to build up a substantial lead over Nico Rosberg when the race resumed.
"Every single lap, every single straight, we monitored the vibrations. Our team did a fantastic job of keeping that under control and then we pitted him a bit earlier because the vibration metrics were going sky high and a suspension failure could have easily happened. It was not a comfortable positions we found ourselves in, weighing up the championship versus a failure of the suspension," explained Wolff.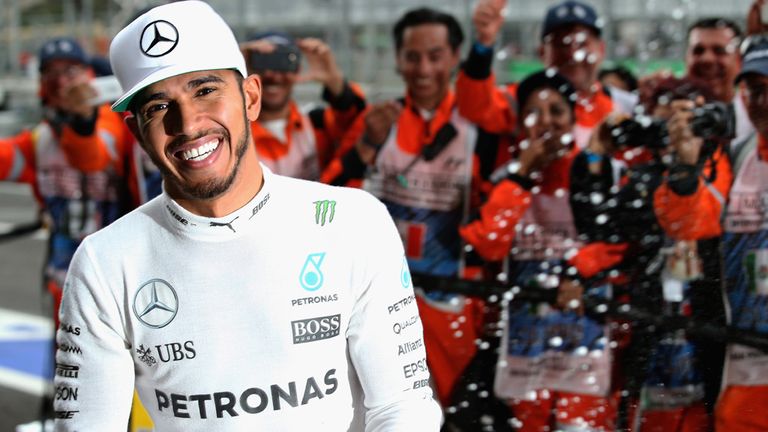 While Red Bull's Daniel Ricciardo argued Hamilton should have been punished by the stewards for cutting the first-corner chicane, the Mercedes driver, still 'haunted' by his victory-denying breakdown in Malaysia last month, admitted he was simply concerned about finishing the race.
"Honestly I didn't even think about the stewards," Hamilton told Sky Sports F1. "I was more concerned with the flat spot that was just rattling my brain for 17 laps. I couldn't see the braking zone for Turn One. It was such a big vibration I was worried the suspension would break."
But an unimpressed Ricciardo criticised the leniency of the stewards, complaining: "I also didn't understand the start, how you can be leading, lock the brakes, go off and come out in front. I think he deserved the penalty; I think anyone who does that deserves a penalty."