Nico Rosberg joins Sky Sports F1 for the Japanese GP
World champion to join Brundle and Co on Saturday and Sunday in Suzuka; The Japanese GP is live and exclusive on Sky F1
Last Updated: 07/10/17 10:20am
Reigning Formula 1 world champion Nico Rosberg is joining Sky Sports F1 for the Japanese GP.
Rosberg, who retired from F1 after winning the 2016 world championship ahead of Mercedes team-mate Lewis Hamilton, will be part of the Sky F1 team covering this weekend's action at Suzuka.
It's a circuit which Rosberg knows particularly well: the 32-year-old won last year's Japanese GP and claimed pole position at Suzuka in each of the last three F1 seasons.
Find out more about Sky Sports F1
When's the Japanese GP on Sky Sports?
Full 2017 schedule and TV times
Swapping the cockpit for the microphone, Rosberg will offer his own unique perspective on fighting for an F1 world title as well as mastering the challenge of Suzuka, one of the sport's most revered circuits.
"I am thrilled to confirm I will be joining the Sky F1 team this weekend in Japan," Rosberg said.
"Since my retirement last year I have only attended a few Grands Prix so I am pleased to return to the fold.
"In 2016 I had a great win at this track, so I am looking forward to share my insights and memories of Suzuka. I love this race track and the fans are also amazing. It will be great to have the opportunity to thank the Japanese fans for their wonderful support over the years."
Rosberg will join the Sky F1 presentation team, including Martin Brundle, Johnny Herbert, Anthony Davidson and Ted Kravitz, for both qualifying and the race - and will also be making appearances for Sky Sports Germany and Italy.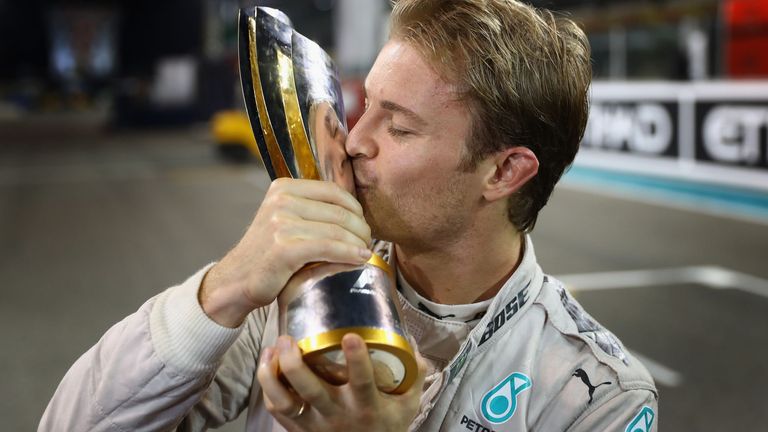 "Adding the current World Champion and Japanese Grand Prix winner to the team is great," said Brundle. "His knowledge of the latest hybrid cars, the Mercedes team and Lewis Hamilton is second to none.
"Nico will provide both the most ardent motorsport fan and the casual viewer with expert analysis and insight in what is a crucial race. He's a good guy, it will be fun to have him around!"
Qualifying starts at 7am on Saturday, with build-up on Sky F1 from 6am, while coverage of Japanese GP starts at 4.30am with lights out at 6am.
SKY SPORTS F1'S JAPANESE GP SCHEDULE
SATURDAY OCTOBER 7
3.45am - Japanese GP Practice Three build-up
4am - Japanese GP Practice Three LIVE!
6am - Japanese GP Qualifying build-up
7am - JAPANESE GP QUALIFYING LIVE!
SUNDAY OCTOBER 8
4.30am - Japanese GP Track Parade LIVE!
5am - Japanese GP Pit Lane LIVE!
5.30am - Japanese GP Race build-up LIVE!
6am - THE JAPANESE GRAND PRIX LIVE!
8.30am - Japanese GP Paddock LIVE!
2.15pm - Japanese GP Race Replay
Watch the Japanese GP LIVE ONLY on Sky Sports F1 this weekend. The race from Suzuka begins at 6am on Sunday. Want to watch but not got Sky F1? Buy a NOW TV pass from £6.99!