Abu Dhabi GP driver ratings
For one final time in 2017, the F1 drivers' weekends ranked and rated
By Matt Morlidge, Jonathan Green and James Galloway
Last Updated: 27/11/17 4:56pm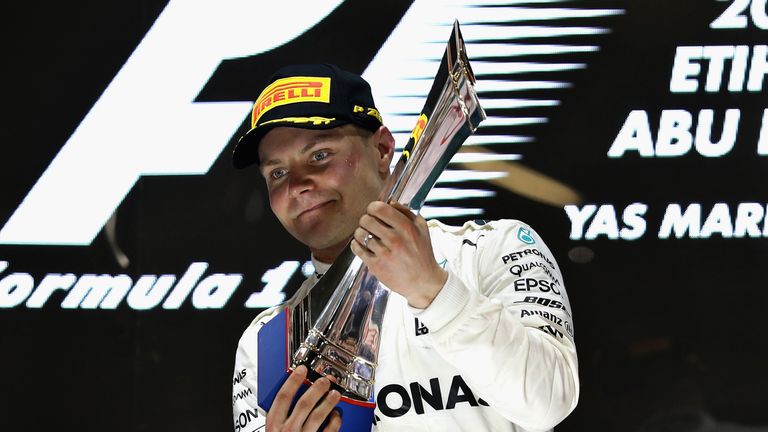 How big a win Abu Dhabi really proves for Valtteri Bottas will not become clear until the start of next season but, in his own words, it was a "really important" success going into F1's long winter.
There has certainly been more good than bad in the likeable Finn's first season at Mercedes, with three wins and four poles the respectable headline achievements, but his ability to take on Lewis Hamilton over a whole season clearly remains a question mark.
But he beat 2017's world champion fair and square in Abu Dhabi, delivering the fastest lap of qualifying and then controlling the race from the front despite the sister Mercedes' best harrying attempts behind.
With a first full winter now to come at Mercedes, Bottas' quest for 2018 is to deliver such a level of performance all through the campaign.
Rating out of ten: 9.5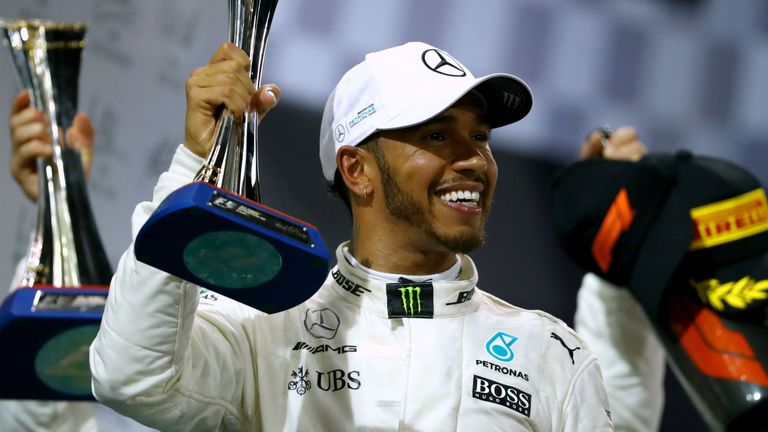 For the first time since the summer break, Lewis Hamilton was out-qualified by a team-mate in Q3. For the first time since Nico Rosberg's retirement, Hamilton finished second behind a Mercedes in the race.
And although following at the Yas Marina circuit was evidently difficult, Hamilton can have no complaints. He was beaten by the better man.
"It's clear that something happens after you win the championship," was the Englishman's verdict after again failing to win a race in a season in which he has already been crowned champion. But he also praised Bottas as doing an "exceptional job", and may have an intra-team fight on his hands in 2018 if the Finn continues this form.
Rating out of ten: 8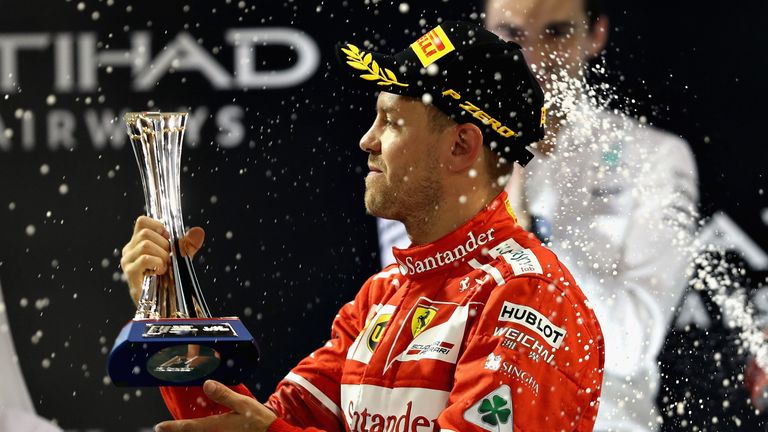 "A fair beating," was Sebastian Vettel's verdict as he and Ferrari were comprehensively out-performed by the Mercedes duo. Rarely has the four-time world champion received less coverage during a grand prix as he was quickly cut adrift and finished a mammoth 19 seconds behind race-winner Valtteri Bottas.
Having been half a second adrift in qualifying, Vettel's best chance of upsetting the Silver Arrows had been at the start but while he managed to get away well, a lock up at Turn One scuppered any opportunity. From then on it was a "lonely" afternoon for the German, finishing 26 seconds ahead of team-mate Kimi Raikkonen.
Vettel's podium finish and 15 points at least secured him second in the world championship behind Lewis Hamilton to break Mercedes' stranglehold of the top two in the hybrid era. It's now a question if Ferrari can return in 2018 with a vengeance to go one better.
Rating out of ten: 7.5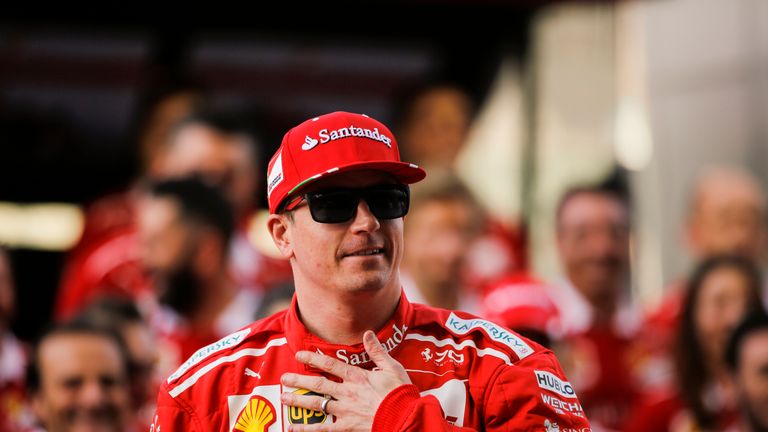 Kimi Raikkonen bemoaned a "boring race" similar to endurance racing as he was forced to save fuel, finishing more than 20 seconds behind Ferrari team-mate Vettel.
But while Sunday may not have been totally representative to any pace the Finn may have had, the qualifying stats do not lie. Raikkonen was out-qualified for the 15th time this year in the season-ender - only Lance Stroll has been beaten more often.
If Ferrari really do want to end their Constructors' Championship drought next season, they surely need more from Raikkonen, who finishes as the only driver from the 'big six' without a 2017 race victory.
Rating out of ten: 6.5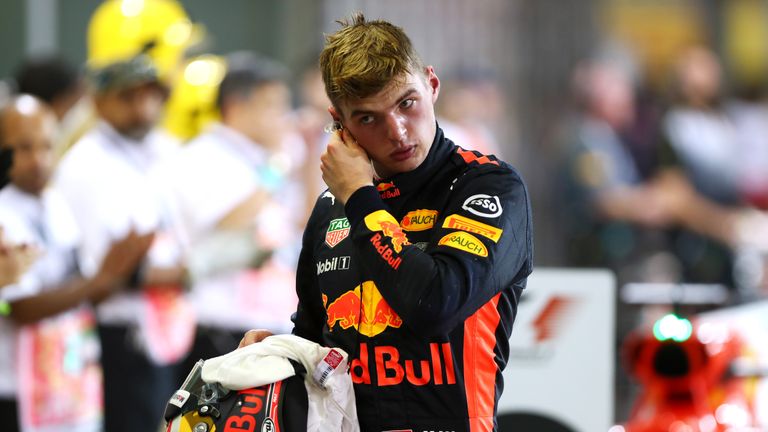 It's safe to assume Max Verstappen didn't much enjoy his Abu Dhabi GP. "That was a pretty boring race, if I had a pillow in the car I could have fallen asleep," he said after the race in that blunt, matter-of-fact style which is almost as much of a hallmark as his swashbuckling driving style.
Difficulties finding a set-up on his RB13 to attack the Yas Marina lap hindered the Dutchman's weekend and, when he couldn't make up ground from his grid spot on the opening lap, he spent the rest of the race following Kimi Raikkonen's Ferrari around to no avail. Even his race engineer joked on the radio afterwards he expected to see "a good drawing of the rear wing of that Ferrari tonight".
So, consecutive fifth-place finishes to end the season won't live particularly long in Verstappen's memory, but the collective results over F1 2017's closing two months have certainly partly made up for the succession of race retirements earlier this campaign which had threatened to completely ruin his year.
Verstappen, who has committed the next three years of his career to Red Bull, will now hope the team hit the ground running with the new RB14 when pre-season testing comes around in late February.
Rating out of ten: 6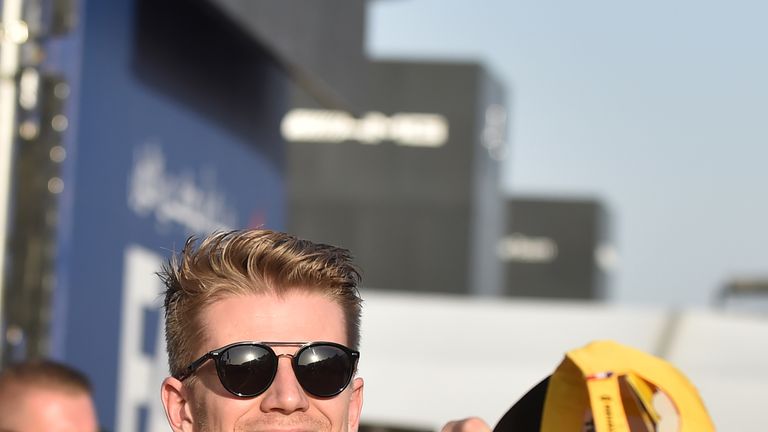 Had it not been for Renault's myriad reliability problems this year, Nico Hulkenberg's consistent performances would have probably secured Renault sixth place in the Constructors' Championship long before Abu Dhabi. So it was apt that it was the German's strong run to sixth place in the season finale which finally clawed the Enstone team ahead of their outgoing engine customers.
Saying that, Hulkenberg could count himself fortunate to not have to do any legitimate overtaking - one great move after his stop on the long-running Romain Grosjean aside - in the race after bypassing a corner to get ahead of Sergio Perez after falling behind at the start. To say Force India were not amused with the five-second time penalty applied would be an understatement.
Still, even had he finished seventh, Renault would have scored the points they needed - and Hulkenberg has certainly delivered the majority of them this year. First alongside Jolyon Palmer and, for the final four rounds, Carlos Sainz, the German contributed 75 per cent of the team's total. Job done for him on his first year in yellow with the promise of more to come from both driver and team in 2018.
Rating out of ten: 9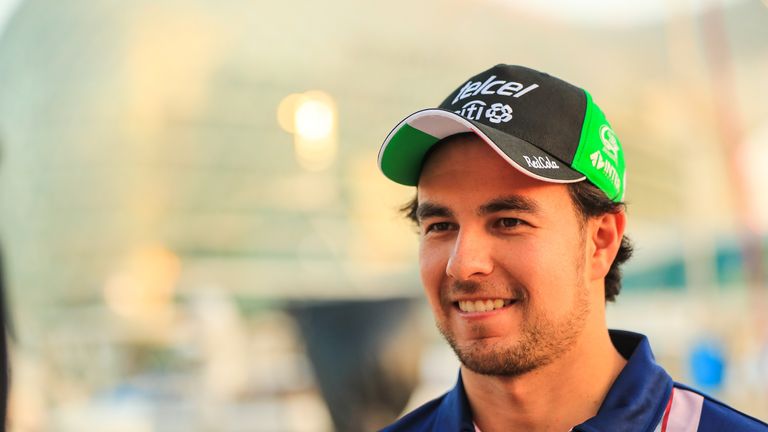 Sergio Perez was left frustrated by the ultimately futile penalty Nico Hulkenberg received for his opening-lap pass but seventh was probably the best he could extract from his Force India. Once again Perez managed to out-qualify and finish ahead of team-mate Esteban Ocon, while the six points he picked up took him to the century mark for the season.
A first campaign in which he has not finished on the podium at Force India but Perez has played a key part in securing them a record points haul.
Rating out of ten: 8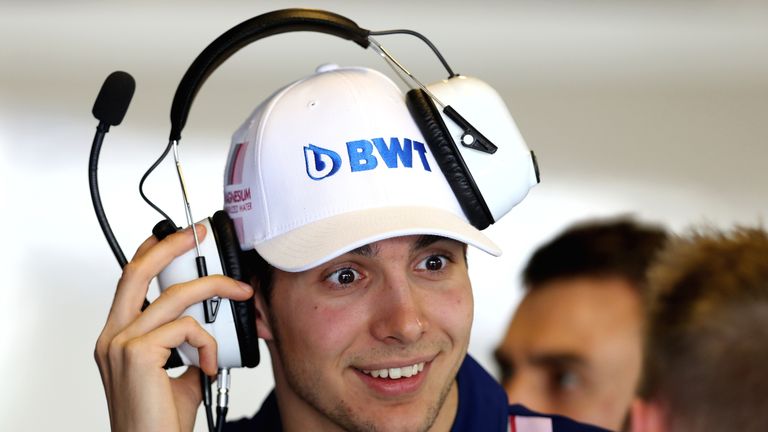 Esteban Ocon was clearly frustrated after only qualifying ninth, perhaps foreseeing a race where overtaking manoeuvres were to be few and far between.
The Frenchman needed a first-lap pass if he was going to get ahead of Perez and attack Hulkenberg, but after that didn't happen he had to settle for eighth - finishing six seconds behind his Force India team-mate.
But at least Ocon is back where he belongs, in the points, after his nightmare Sunday in Brazil - and finishes the season with an impressive 18 top-10 finishes. One to look out for in 2018.
Rating out of ten: 7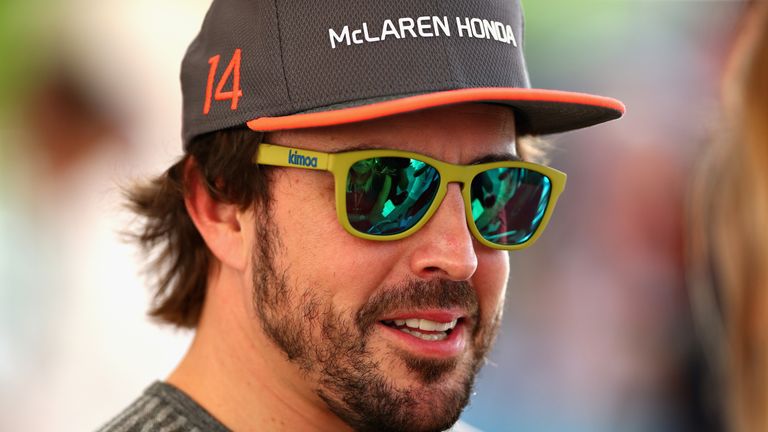 After three long, disappointing and unfulfilling years, Fernando Alonso can finally say goodbye to the Honda engine. And he even signed off with a new record.
For the first time since McLaren renewed ties with Honda in 2015, the Spaniard secured three consecutive points finishes with his ninth place at the Abu Dhabi GP.
After being edged out by his Felipe Massa in qualifying, Alonso, despite his lack of power on the straights and unlike in Brazil, was able to pass his former team-mate with some help from DRS.
He then comfortably held off the Williams for the rest of the race, and will now be looking forward to 2018 with Renault power.
Rating out of ten: 8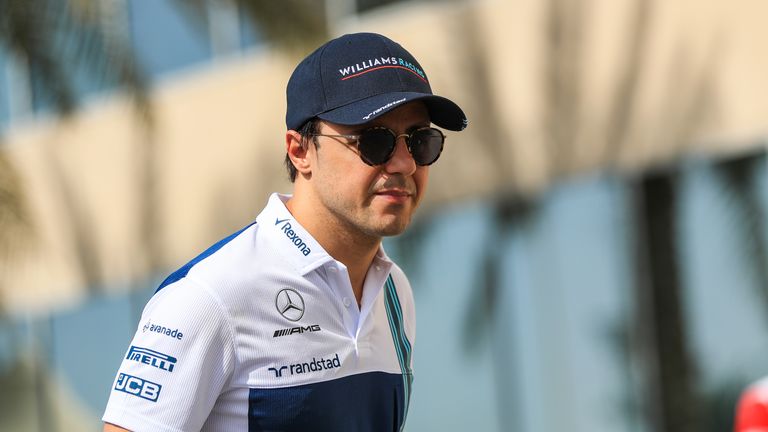 Although there's certainly more than a lingering sense that Felipe Massa still feels he has got something to offer Williams and F1, the Brazilian left the paddock as a race driver for the final time on Sunday night with his head held high after a battling run to the final points place.
Yes, he was overtaken by a McLaren-Honda and, yes, it was not the most spectacular end to a career for an 11-time race winner, but Felipe bows out having outscored and out-qualified his team-mate this year and, to cap it all, remains as popular as ever.
Hustling the FW40 into the final Q3 berth was the true highlight of his weekend, a result described as "tremendous" by Paddy Lowe and, as Felipe himself remarked to Sky F1 after qualifying on Saturday, it's probably better to go a little too early than a little too late.
Rating out of ten: 8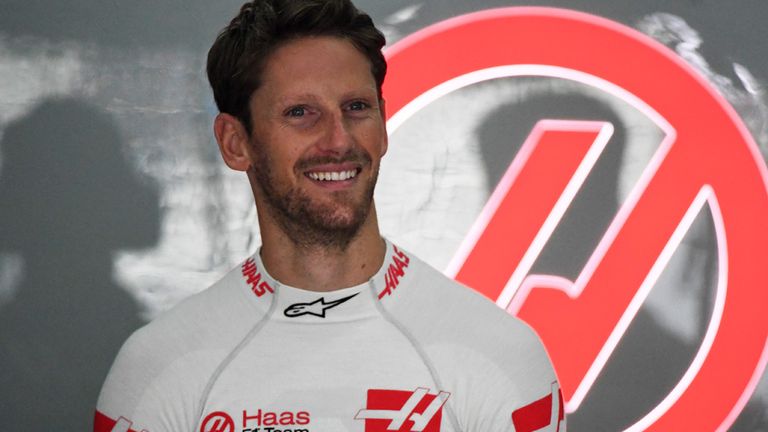 Given Romain Grosjean struggled with his car's balance in the build-up to the race, particularly the front-end, and there was scant overtaking through the field, the Frenchman's drive from 16th to 11th represented one of Sunday's most eye-catching. Even Grosjean himself thought so: "I think it was a superb drive."
He won an entertaining and, briefly, intense wheel-to-wheel duel with Lance Stroll and finished just one place and eight seconds shy of a point.
Rating out of ten: 7.5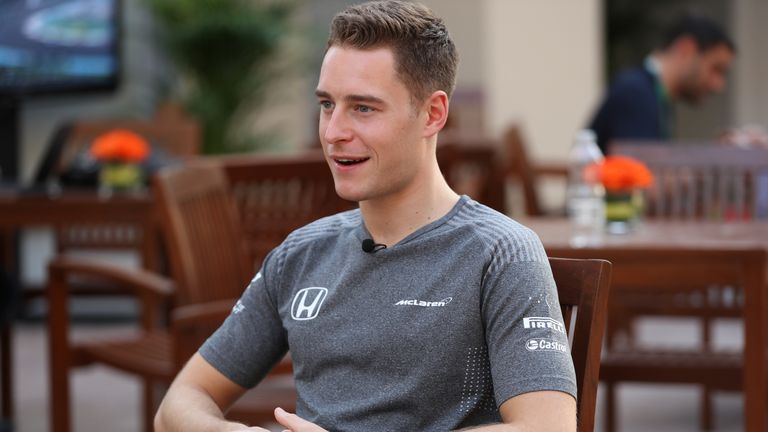 Stoffel Vandoorne endured a heavily-compromised race at Yas Marina, reporting that his McLaren felt like a "rally car" as damage meant he lost a huge amount of downforce.
Despite failing to finish in the points, team boss Eric Boullier said the Belgian did an "incredible job" to maintain 12th position, with Vandoorne having to nurse his car home from Lap One onwards.
Rating out of ten: 6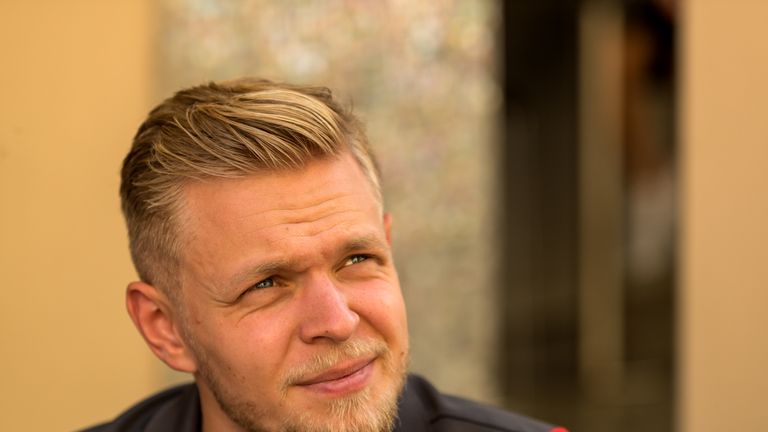 Kevin Magnussen compromised his race at the very beginning when he was slightly too ambitious at Turn One and then sent himself into a spin at Turn Three to leave him in last place. But the Dane showcased his overtaking skills to quickly regain his starting position of 14th and would ultimately finish 13th.
Rating out of ten: 6.5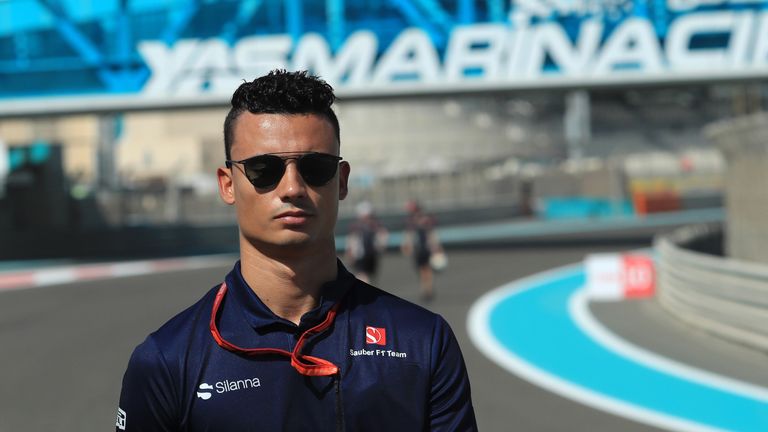 If this proves to be Pascal Wehrlein's final race in F1 then he can go out with his head held high. Wehrlein out-qualified team-mate Marcus Ericsson for the 11th time before being one of the few drivers to provide drama on Sunday with some nice overtaking moves.
His pass on Kevin Magnussen for 13th at the first chicane on lap 42 was the highlight, although his 2016 Ferrari engine would be no match for the 2017 edition as the Dane quickly reclaimed the position on the next straight.
Rating out of ten: 8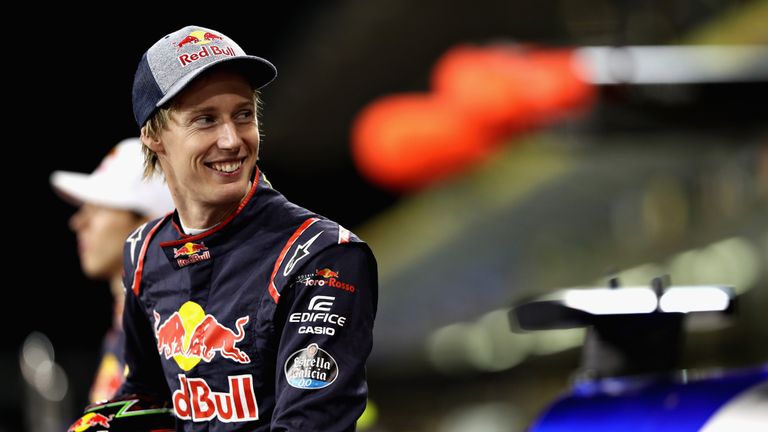 A fourth F1 grand prix, a fourth weekend where Brendon Hartley was hit by a grid penalty, not that it made much difference as he was slowest of all in Saturday's qualifying. But the Kiwi had a solid race on Sunday to come home 15th and as he gets more comfortable following a winter of testing, we should see his true potential in 2018 - provided Honda can provide Toro Rosso with a reliable engine.
Rating out of ten: 6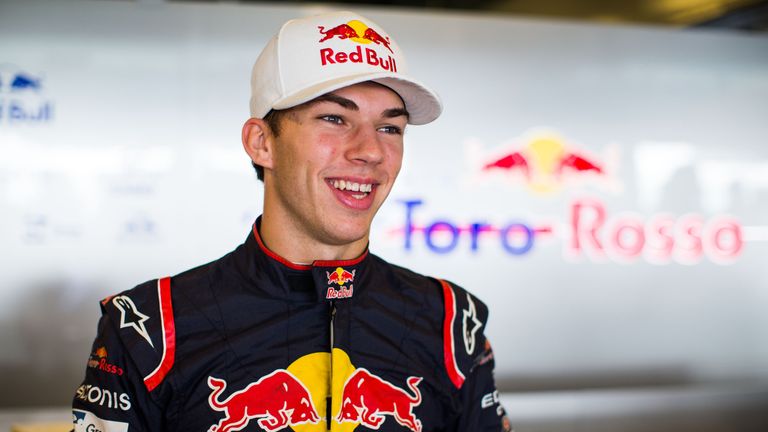 It can't be easy entering Formula 1 as a rookie at the back end of the season and Pierre Gasly certainly hasn't been helped by Toro Rosso's slide in competitiveness.
Points were never really on the table in Abu Dhabi, but Toro Rosso - who lost sixth place in the standings to Renault - won't have been impressed to see their highly-rated Frenchman spin out in the final sector. It was an unforced error which cost him an awful lot of time.
"It's been a really tough day and I'm not satisfied with I did," admitted Gasly.
Rating out of ten: 5.5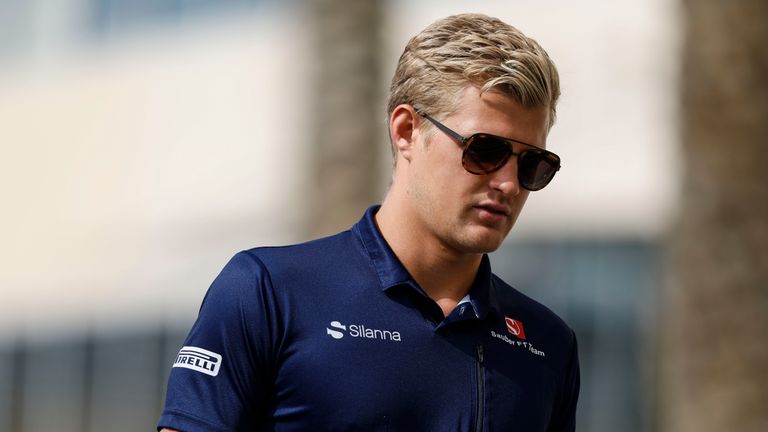 With Charles Leclerc seemingly assured of one of Sauber's seats next year. it remains to be seen whether Marcus Ericsson will still be in F1 in 2018, with the outcome at Hinwil appearing to rest on whether the Swede's backers get their way or influential engine suppliers Ferrari trump them and manage to get Antonio Giovinazzi into the other seat instead.
If Abu Dhabi was to prove Ericsson's swansong, it wasn't the one he would have wanted after being out-qualified and outraced by Wehrlein, with his Sunday not helped by losing ground on the first lap.
Rating out of ten: 5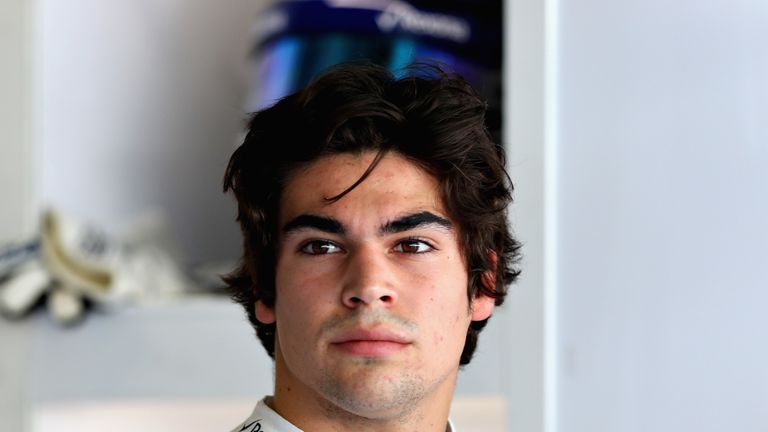 A horrible weekend for Lance Stroll to round off his rookie season as he was last of the cars to finish and nowhere near the pace of retiring team-mate Felipe Massa. Having squeezed out of Q1 by the narrowest of margins, Stroll's best time in Q2 was over a second slower than Massa's.
His Sunday started with a good battle with Romain Grosjean, but he forced himself into three pit stops with big lock-ups. The teenager has has plenty to work on ahead of 2018.
Rating out of ten: 4
Did not finish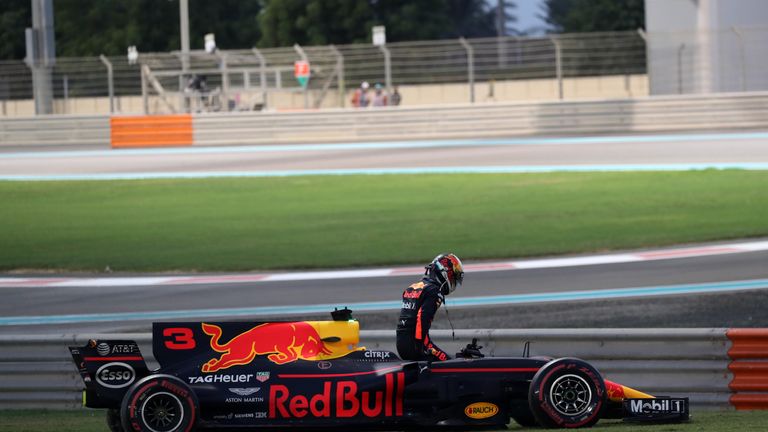 Having started the season with a retirement, Daniel Ricciardo's season ended with a retirement as a hydraulics issue cut short his race. On a tough weekend for Red Bull, Ricciardo at least managed to outqualify team-mate Max Verstappen by nearly four tenths and split the two Ferraris.
Retirement saw Ricciardo pipped to fourth in the Drivers' Championship by Kimi Raikkonen, although the Australian brushed it off as not a big deal given Ferrari's superior car over the season.
Rating out of ten: 8.5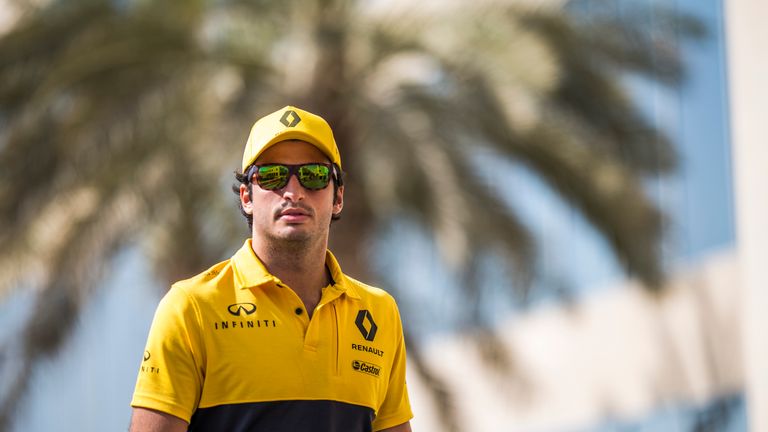 Not the ideal season-ender for Carlos Sainz.
The Spaniard may have been at fault for a disappointing qualifying - he should have really made it through to Q3 - but can't be blamed for his downfall in the race.
Sainz was closing in on the points before Renault's tyre mishap, though he may have still struggled to pass Massa.
Rating out of ten: 6.5
Comment below to get involved in the debate, but please adhere to our House Rules. If you wish to report any comment, simply click on the down arrow next to the offending comment and click 'Report'.