Sergey Sirotkin to Williams: How the Russian got his F1 2018 break
The story of how Sergey Sirotkin rose through the ranks to reach Formula 1 and beat Robert Kubica to the 2018 Williams seat
By James Galloway and Matt Morlidge
Last Updated: 16/01/18 12:56pm
Sergey Sirotkin may be the surprise pick for the Williams seat, especially as he was in direct competition with Robert Kubica. However, from making his mark in GP2, to impressing Renault, to acing his end-of-season test, the Russian has risen through the ranks to earn his F1 break. Here's his story...
Who is Sergey Sirotkin?
Sirotkin's Williams break comes four years after he originally appeared on the brink of a similarly out-of-the-blue F1 breakthrough - aged just 17.
Sirotkin completes F1 2018 grid
As part of an investment deal Sauber signed with a trio of Russian firms in the summer of 2013, the team announced the intention to hand Sirotkin, a Muscovite, a race seat for 2014 and planned an intensive development programme to bring the then-teenager up the speed.
A race seat ultimately did not materialise but Sirotkin still made his F1 test debut in Bahrain and then that October was on the track for his country's inaugural F1 practice session at the new Sochi Autodom.
Sirotkin at a glance
The 22-year-old Muscovite will be the only Russian on the grid next year - though Daniil Kvyat is now a development driver at Ferrari.
Previously driven in F1 weekends for Renault, appearing in two Friday Practice sessions in 2016 and four during 2017.
Ran alongside Robert Kubica in the 2017 Williams at the end-of-season test at Abu Dhabi, setting a lap time which, tyre corrected, was quicker than Kubica's best.
Sirotkin and the 19-year-old Lance Stroll will form the youngest driver line-up on the 2018 grid. Sauber have the next-youngest pairing.
After winning a race in Formula Renault the previous year, Sirotkin moved up to GP2 in 2015 and finished third in the standings behind champion Stoffel Vandoorne and Alexander Rossi, winning once at Silverstone. He again finished third a year later with ART, adding two more wins to his tally.
By that second season he had been signed by Renault as one of their F1 test drivers and returned to GP weekend action with Friday outings in Russia and Brazil.
Renault then made him their official reserve driver for 2017 and his allocation of Practice One sessions increased to four - Russia, Spain, Austria and Malaysia - with his best placing on the timesheet coming at a rain-hit Sepang when he finished 10th, ahead of then-Renault regular Jolyon Palmer.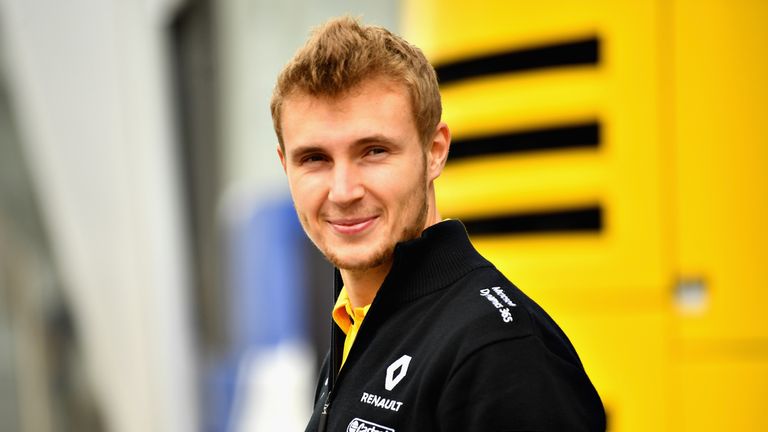 When Renault decided to cut ties with Palmer two races later it was Carlos Sainz, rather than Sirotkin or the recently-tested Robert Kubica, who they signed as the Englishman's replacement, which appeared set to make the 22-year-old wait at least one more year for a race seat before the Williams opportunity materialised.
Sirotkin supplemented his 2017 F1 duties with an outing in the LMP2 class of the Le Mans 24 Hours with backers SMP Racing, the team owned by Russian businessman Boris Romanovich Rotenberg who founded the country's SMP Bank.
Making his mark at Renault
He may not have made his F1 bow with Renault and was overlooked for their full-time race seat, but Sirotkin still impressed both on the track in his practice outings, and behind the scenes with his feedback.
Team boss Cyril Abiteboul closely observed Sirotkin's development, and believes he has earned his F1 chance and could prove "very useful" when it comes to car development.
"I think he's ready," the Renault chief told Sky Sports News' Craig Slater.
"Every single time he was in the car and had no reliability problems, because maybe luck is not his strength, I can tell you we were very impressed by his technical feedback, his understanding of the car and the accuracy in his feedback.
"The fact he wants to be completely exhaustive makes him a very useful person you can use in order to develop the car. He could prove himself very useful in that respect."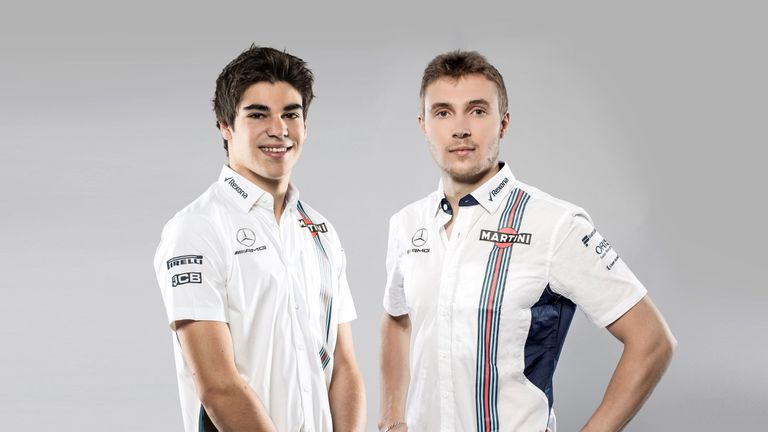 Why Williams went for Sirotkin
After two years as a development driver with Renault, Sirotkin was the surprise inclusion alongside Kubica and Lance Stroll on Williams' end-of-season Abu Dhabi test roster.
But he was still a rank outsider for the full-time seat, particularly as fellow contenders Paul Di Resta, Pascal Wehrlein and Daniil Kvyat all offered F1 experience.
However, while Kubica understandably attracted attention at Yas Marina in his first test in a 2017 car, it was Sirotkin who won Williams round.
Williams offered no clues about the engine settings and fuel loads used by any of their drivers but Kubica, who ran on both days of the two-day event, set his fastest time late on Wednesday, a 1:39.485 on the hypersoft tyre.
Team debutant Sirotkin, meanwhile, set a lap time of 1:39.947 on the soft compound which, tyre corrected, was the best by any Williams driver at the test.
And though Kubica had averaged quicker than Massa's race stints from the Abu Dhabi GP, Sirotkin averaged quicker than both. That gave Williams a big decision to make.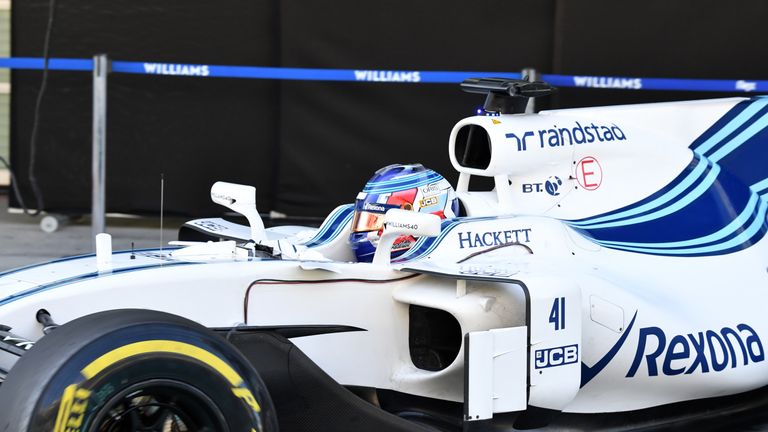 Both Kubica and Sirotkin visited the Grove headquarters for 'post-test reviews' but, after much deliberation - with a decision previously expected in December - Williams opted for the three-time GP2 race winner.
"Sergey impressed the team with his driving pace and talent, technical feedback and work ethic, both at the factory and trackside in Abu Dhabi," said technical chief Paddy Lowe.
Sirotkin will partner Stroll in 2018, and it is the first time in nine years that the team is without a Grand Prix winner in its driver line-up. All eyes will be on Sirotkin, and the pressure is on.
Sky Sports F1 is the only place to watch every Formula 1 Grand Prix, qualifying and practice session live in 2018. Get Sky Sports F1.