Bahrain GP: Pierre Gasly hails 'unbelievable' fourth place as Toro Rosso flourish with Honda
Toro Rosso confident of fighting for "front positions" with Honda after fine fourth; Are Red Bull watching developments closely?
By Matt Morlidge
Last Updated: 13/12/18 12:03pm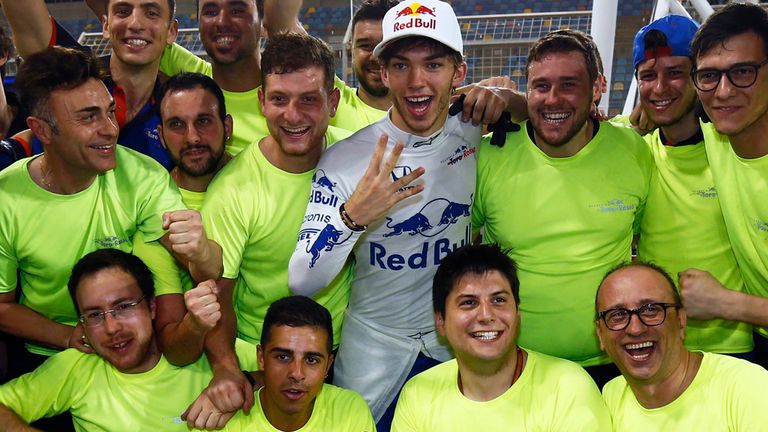 A jubilant Pierre Gasly said it was "unbelievable" to secure his first points in F1 with a stunning fourth place at the Bahrain GP.
Toro Rosso, meanwhile, believe they are fighting for "front positions" now that they are powered by Honda engines.
It was a fantastic result in the desert for the Italian outfit as Gasly, in his first full season in F1, converted fifth place on the grid into 12 valuable points - the first of the new Toro Rosso-Honda partnership.
Toro Rosso only switched to Honda power for 2018 after McLaren dumped the previously much-maligned suppliers last year, and it is the Japanese manufacturers' best finish since returning to the sport in 2015.
Vettel defends Hamilton's Max jibe
So are Ferrari the real favourites?
Alonso: McLaren must raise game
"It's unbelievable, sixth in qualifying [before Lewis Hamilton's demotion] and fourth in the race," Gasly told Sky F1 after the night race. "We never expected something like this. I'm super happy and struggling to believe it.
"Big thanks to the team because the car was fantastic all weekend and today there was an opportunity and we had the car to take this. The pace was great. The car was fast and I managed to push the whole way.
"We definitely made a step this weekend. I don't know if we will be as fast in other races. For now we just need to enjoy it as it's a great day for the team and for Honda and myself."
Gasly's final position matches Toro Rosso's best from their three years with former engine providers Renault, while it is only the team's seventh top-four finish in their 12-year history.
The young Frenchman made the most of the aerodynamic and engine upgrades in his STR13 to hold off Kevin Magnussen in the Haas, also taking advantage of Daniel Ricciardo and Max Verstappen's Red Bull retirements.
"We are very happy with this result," said Toro Rosso team principal Franz Tost. "To finish in fourth position in the second race of the year is really a very positive sign from Honda and from the Red Bull-Toro Rosso side.
"I'm quite confident that we have what we need to keep this level of performance - maybe not finishing fourth all the time because we mustn't forget that [Max] Verstappen and [Daniel] Ricciardo didn't finish the race - but nevertheless I'm convinced that points are possible in all of the races."
McLaren only scored one point from the opening two races of the season over three years with Honda, but Tost has hailed the recent winter improvements made in Japan.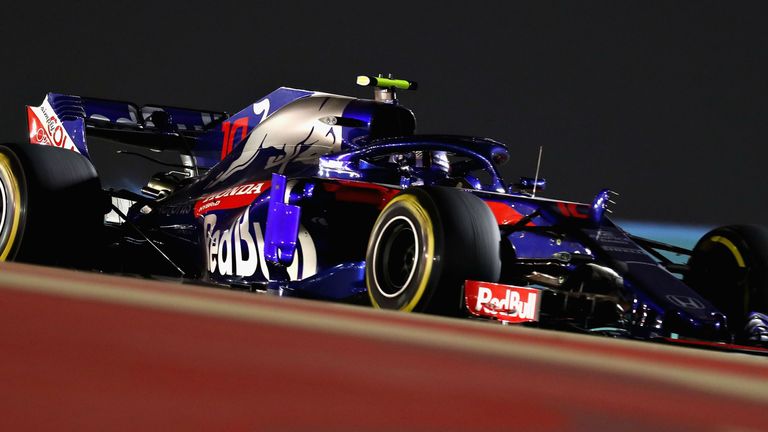 "I want to thank the Research & Development department of Honda in Sakura," he added.
"They did a fantastic job during the winter months significantly improving the performance, as well as the reliability, and the result is that we are now fighting for front positions."
The achievement was made all the sweeter by the fact Honda were under pressure coming into the event, already having to make engine changes after Gasly suffered a power unit failure at the season-opener in Australia.
"In the two weeks since our difficulties at the Australian GP, everyone in the team, at the track and back in the UK and Japan, has worked very hard and this nice result is a well-deserved reward for all our efforts," explained Honda F1 technical chief Toyoharu Tanabe.
"We feel we have made some progress, improving our reliability and it is also clear that the aero updates introduced here worked really well. "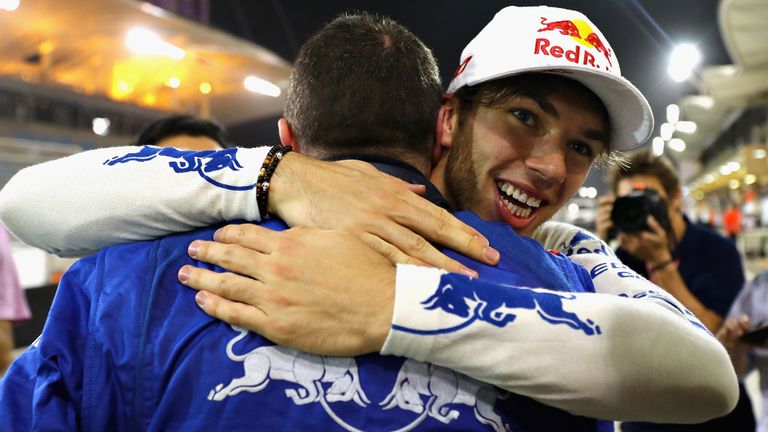 Red Bull watching Honda closely?
Honda's progress will be of particular interest to Toro Rosso's senior partners Red Bull, whose contract with current engine providers Renault expires at the end of the season.
"I think with the upgrades Honda clearly have and Toro Rosso have brought, they've got great correlation between whatever they're designing and the lap times on the race track," said Sky F1's Martin Brundle.
"That bodes incredibly well.
"Red Bull will be looking at that super closely. Are they going to go Honda for 2019 and beyond? It's a key decision for Red Bull - or will they stick with Renault?
"They're going to be very satisfied the way that Honda's developing."