F1 in 2018: So are Ferrari and not Mercedes the real favourites?
Winners in Australia and Bahrain, Ferrari are defying the pre-season predictions while Mercedes are discovering their car has significant flaws...
By Pete Gill
Last Updated: 13/12/18 12:11pm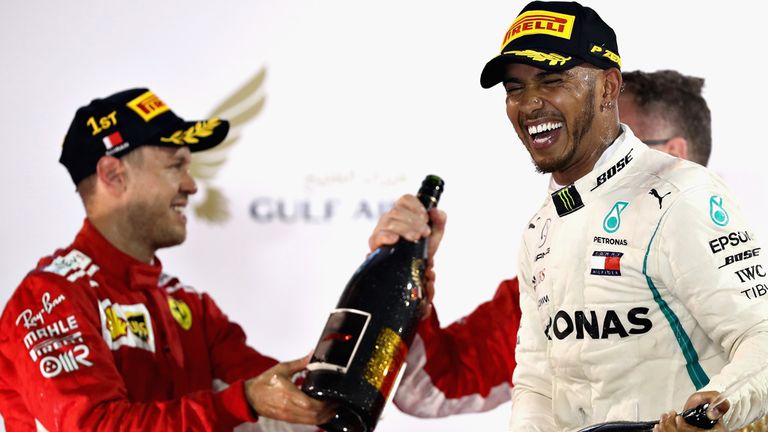 Not since 2004 have Ferrari started a Formula 1 season with successive victories.
And it's nearly 40 years since a driver won the opening races of an F1 season and did not then win the world title.
Anyone who thought that F1 2018 was going to be a Mercedes-Lewis Hamilton walkover had best quickly think again.
F1 2018 has a story to tell and it's one which nobody predicted when the lights went out in Australia just two weeks ago.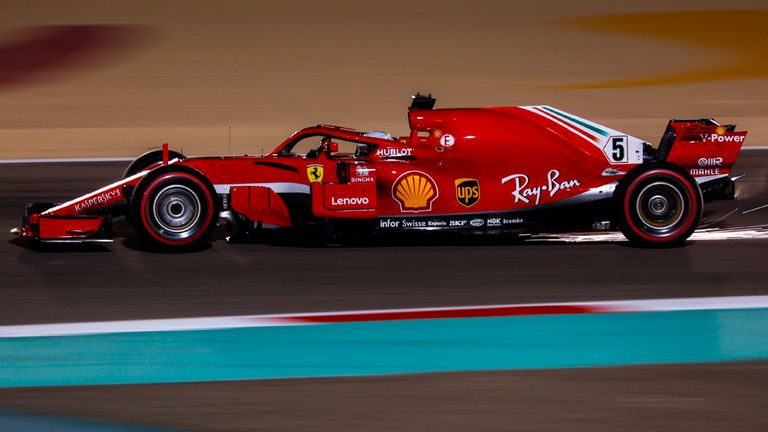 Mercedes need a silver lining in China
In a 21-race season, the first two races are little more than early tasters. But after two consecutive defeats in races they could and arguably should have won, Hamilton and Mercedes are not thinking that way.
"My thoughts are already on the world championship," Hamilton, who had victory snatched out of his grasp by Vettel at the season-opening Australian GP, told Sky F1. "I've lost two races now."
It would be an exaggeration to depict next weekend's Chinese GP as a must-win event for Mercedes. But defeat in Shanghai would be hugely problematic for the world champions after an unexpectedly difficult week in Bahrain.
At least when they left Australia there was plenty of reassurance. Hamilton had claimed pole position by nearly a second and only a lucky break in the shape of the Virtual Safety Car enabled Vettel to take victory. But in Bahrain there was no such reassurance.
Ferrari were faster and their victory was deserved.
So which picture - Mercedes' advantage in Australia or Ferrari's in Bahrain - is the more accurate?
Perhaps neither is. A definitive conclusion about the pecking order may not be possible. The suspicion instead is that the form guide will fluctuate on a race-by-race basis, sometimes wildly so.
"I think [the pecking order] will vary from track to track," Mercedes boss Toto Wolff told Sky F1.
But there were nonetheless some clear learnings in Bahrain, most notably that the Mercedes car has significant weakness. The 2018 Silver Arrows is not a diva but it's difficult.
"The Mercedes still struggles when it is a rear-limited circuit and in the warmer temperatures," noted Sky F1's Martin Brundle. Wolff himself had admitted as much on Saturday night after qualifying, telling reporters: "You can see that a track like Bahrain with a very abrasive surface and lots of heat, we struggle."
Admittedly, on race day, those flaws were not apparent. "We put more pressure on them in the race than we expected to do," observed Valtteri Bottas.
But that was largely because Mercedes did such a good job disguising their car's shortcomings. Had the race been exclusively run on supersoft tyres, Ferrari may well have won with comfort. The twist in the tale was Mercedes' switch to the more durable medium tyres and a one-stop strategy which meant that, remarkably, Hamilton did not use the supersoft compound - the fastest available this weekend - at any point during the grand prix.
"On the soft [tyre] the car is much better but putting the softer compound on, the supersoft, it looks like we are overheating and therefore not extracting the optimum grip," explained Wolff.
But how often in the remaining 19 races will Mercedes be able to push for victories without using the fastest available tyre?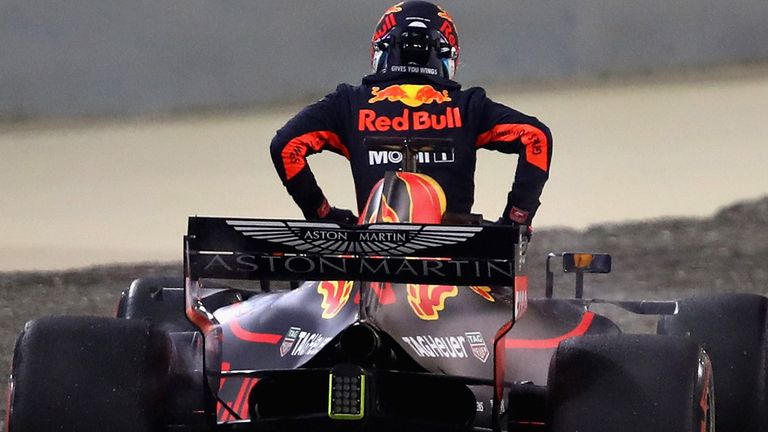 Can Red Bull still join the 2018 party?
While the start of F1 2018 has exceeded expectations, the disappointment has been the failure of Red Bull to join the party at the front.
The RB14 looks quick, and potentially very quick, but in neither Australia and Bahrain has that potential materialised into an actual challenge for victory. At Melbourne, Daniel Ricciardo was demoted down the grid after failing to slow sufficiently in practice for a red flag and Max Verstappen then span after being passed off the line by Haas' Kevin Magnussen. This weekend, Verstappen crashed in qualifying and race day descended into disaster within four laps when both cars retired.
"Brutally harsh," summarised team boss Christian Horner. "We had a race car today that was capable of challenging Ferrari and Mercedes."
But F1 is a results-driven business and Red Bull have under-delivered in the opening weeks and Verstappen is already 42 points behind Vettel. Their story has to change in Shanghai.