Renault react to Red Bull engine split and what it means for future
Cyril Abiteboul chats to Sky Sports News about why time was right for Red Bull divorce, what happens now, and what it means for drivers
By James Galloway
Last Updated: 10/12/18 1:44pm
Renault believe their impending split from Red Bull is a "happy situation" for all concerned - although maintain their engine continues to hold an edge over Honda's.  
The Red Bull-Renault relationship, which has proved as successful as it has fractured almost in equal measure, will finish after more than a decade at the end of this season after Red Bull chose to switch to Honda power for 2019-2020.
Renault had hoped to keep Red Bull on their customer books alongside McLaren but, with the divorce now confirmed, team chief Cyril Abiteboul believes his Enstone squad can increase focus on the success of their own team.
"I think it is good that we are moving on," Abiteboul told Sky Sports News' Craig Slater ahead of Renault's home French GP this weekend.
"When Renault came back in 2015 and it was clear somewhere down the road it would have some impact on the Red Bull relationship. So to a certain degree it's the last element of our strategy moving on from being an engine supplier a couple of years before and now being a works team. So that will allow us to focus on the works team. No more distraction, no more excuse, not to deliver with the works team and that's what matters.
"Also Red Bull has found a way forward with a new partner and they are also back as a works team, which I think is a status that mattered a lot to them. It's also great news for Honda who found a customer base which is good and strong enough that they can justify the cost of being in Formula 1 and they will see it for themselves.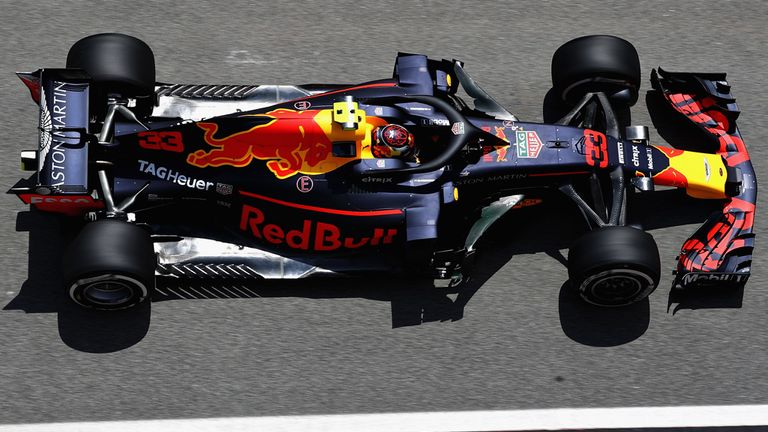 "I think it's a happy situation for everyone."
Renault and Honda, who currently supply Toro Rosso, both brought engine upgrades to the last race in Canada, giving Red Bull's management a unique chance to compare relative performance.
Christian Horner, Red Bull's team principal, said their subsequent decision to go with Honda for 2019 was driven by engineering detail and, ultimately, "pretty clear cut".
Analysis: Explaining Red Bull's decision to split from Renault
It's official: Red Bull drop Renault to partner Honda
Abiteboul accepts Honda are making progress but says so are Renault, even if the long-term balance of power between the two companies is harder to predict.
"I think he's talking about what can happen in the future and it's difficult to disagree on what's maybe going to happen maybe in the future. We will see," said Abiteboul. "But it will be difficult to see what they would have done had they stuck to Renault.
"What I can say is it's also a plan that is happening the way it was supposed to be. What was agreed last year with Helmut [Marko] and Christian was that we would terminate with Toro Rosso at the end of '17 and Red Bull at the end of '18.
"So it's more the confirmation of a plan that was engineered a while ago when there was no data about the Honda engine and no data about the Renault engine today. I still believe we have the upper hand as we're talking today, the rest is very much speculation about what we will be doing this year and next year and what Honda will be doing.
"Clearly the direction of things for Honda is positive, much more reliable, and it seems also that they have done a step. I still believe that we are more competitive and the success of Red Bull on track - and, touch wood, there will be more of that - in the rest of the season and we will be doing what we can to make sure that we continue to deliver in accordance with what they expect. I think this is showing what the engine is capable of doing.
"For the rest, they have made their bed so they need to lie in it now."
Abiteboul on...
What happens to Red Bull loanee Carlos Sainz now?
"I guess it's part of the severance package of the divorce, we have to talk about the child!
"But, more seriously, it's the same thing: we have a contract until the end of the season and we know they have an option, which is fairly late into the season. So we need to understand what Red Bull's plans are in terms of drivers.
"I understood from reading [comments] from Christian that everything will sort of fall into play once the engine is confirmed so we will have to see how it impacts Daniel [Ricciardo] and the Red Bull line-up for next year, which would have an impact on us. This is the first thing we will observe."
What early 2019 decision means for Red Bull 2018 support
"We have to have a discussion regarding IP [Intellectual Property] and confidentiality. We know what their plan is for the future, they are going to be a competitor, and also Honda and Renault are not really partners in the road-car business.
"We do have sensitivity and we will have to talk about the way we are going to execute the rest of the season. I hope we will find some form of common sense and middle ground between the service we can deliver but also sensitivity regarding IP. I'm sure that everyone will understand given the vast amount of effort and investment we are putting into developing next year's and this year's engine.
"The way we are working with Red Bull is extremely integrated, they have access to everything at least as we speak now, and we have to see if we have to adjust some of our practices."
If he and Horner will get along better now...
"We are fine. We have got respect but we are just super competitive and extremely loyal to our organisation, him to Red Bull and me to Renault.
"I think we understand and appreciate that relationship and I'm pretty sure we will be able to have some beer and laugh about that in future."