Austrian GP driver ratings
Surprises galore at the Red Bull Ring as drivers experience sharply contrasting race weekends. But how did their performances rate?
By James Galloway and Pete Gill
Last Updated: 10/12/18 12:17pm
What a difference a few weeks can make. It was not even a month ago that Max Verstappen was 'butting heads' with the media about his mistakes at the start of the season and yet, here we are at the start of July, and the Dutchman is F1's form driver thanks to a third-second-first results sequence.
His drive to victory at the Red Bull Ring, described as "unbelievable" and "mature" by his overjoyed team boss, demonstrated plenty about what Verstappen had already proved in F1 before those early-season wobbles: controlled opening-lap aggression, consistent strong pace when it matters and a calm head when leading out front.
The victory, the fourth of his career, has put Verstappen right back in business in the points standings too, just three behind team-mate Daniel Ricciardo and in with just as much an 'outside' shot at a title push as anyone else should front-runners Vettel and Hamilton stumble.
Rating out of ten: 9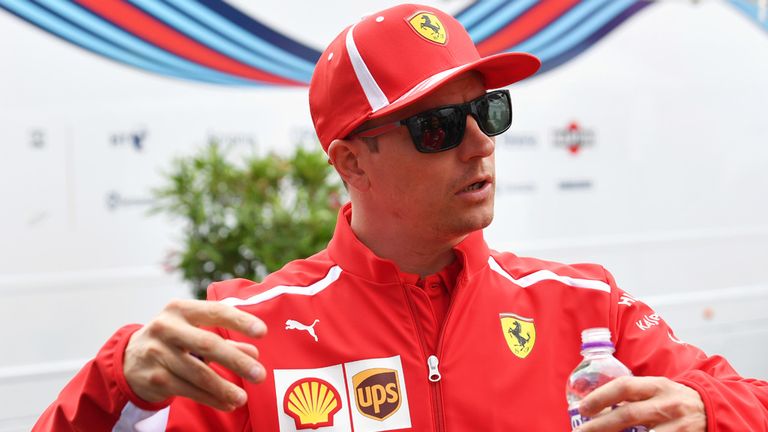 He started the weekend swatting away questions about his F1 future in that idiosyncratic style of his, but Kimi Raikkonen ended it having produced one of his most enterprising Sunday performances of the season to take a well-deserved second place.
There were plenty of nearly moments for Kim too. He nearly burst between the two Mercedes' off the line in what would have been the start of the season. He nearly caught Verstappen in the closing stages as the Ferraris came on strong. In truth, it might not have been a race of nearly moments had Kimi not run wide at Turn Two on the opening lap trying to overtake Hamilton and then lost out to Verstappen five corners later.
Raikkonen was outpaced by Vettel in qualifying for the eighth straight event but race-day was good, entertaining stuff from F1's elder statesman and showed Ferrari, or any other possible suitor, that Kimi can still deliver podiums with his 39th birthday in sight.
Rating out of ten: 8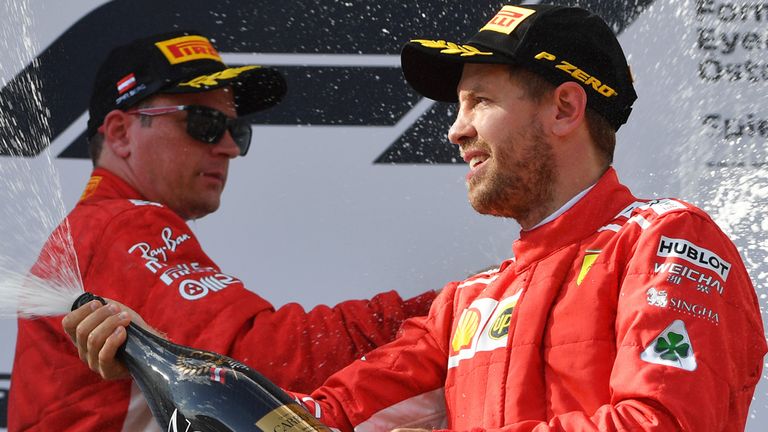 When the stewards handed down a three-place grid penalty on Saturday evening following a qualifying session Mercedes had already dominated, Sebastian Vettel surely could not have really expected to leave Austria back in the lead of the world championship. That he did certainly counts as a bullet dodged although saying that, given Mercedes unreliability over recent years has been so rare, perhaps third place behind his team-mate and a Red Bull still smacked as a missed opportunity.
But in this of all seasons, any advantage has to be taken and Vettel, who did not agree with the stewards' penalty for blocking Carlos Sainz, recovered from losing positions on the chaotic first lap to secure another important podium. But Mercedes' pace, if not reliability, since Ferrari won in Canada must surely remain a concern.
Rating out of ten: 8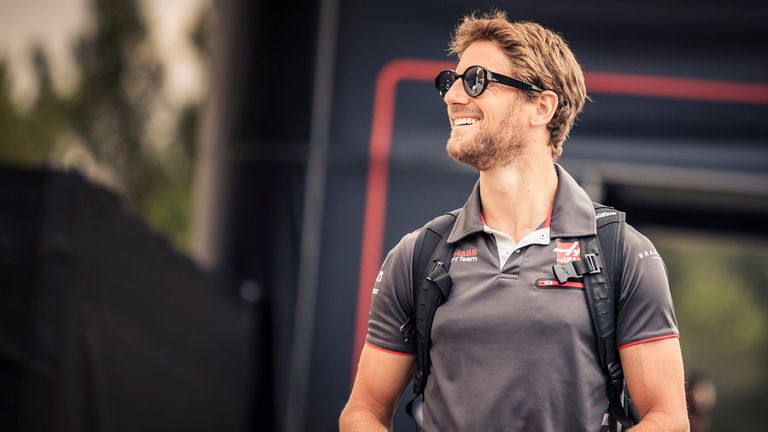 You can't say it wasn't coming from Romain Grosjean. Yes, there have been some fairly glaring errors on his behalf since the start of the season, but the Frenchman's pace is rarely in question and he was there to capitalise on Haas' strong weekend-long pace and unreliability among the leading cars to secure their best-ever result in their 50th grand prix.
Fifty-six laps on the soft tyres certainly tested car and driver's tyre management skills, but both passed that particular test with flying colours. Grosjean finished a couple of seconds ahead of team-mate Kevin Magnussen, who stopped for tyres 13 laps later than him, and with fourth place emphatically ended a points drought that stretched back to last October. It should belatedly kick-start his season.
Rating out of ten: 9.5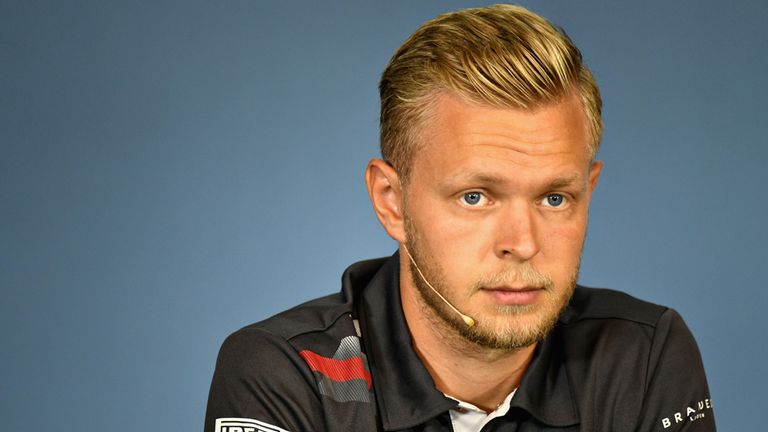 That's now four top-six finishes for Kevin Magnussen in nine races this year, although he had to give best to his team-mate in Austria. There was little in it for pace between the two Haas cars through the weekend: Grosjean edged Magnussen by two tenths in qualifying and then by two seconds over the race distance.
Unlike his team-mate, the Dane did not pit under the Virtual Safety Car, continuing on for 13 more laps, and had to make his way back past Esteban Ocon's Force India before focusing on keeping his tyres in one piece for the finish.
Rating out of ten: 8.5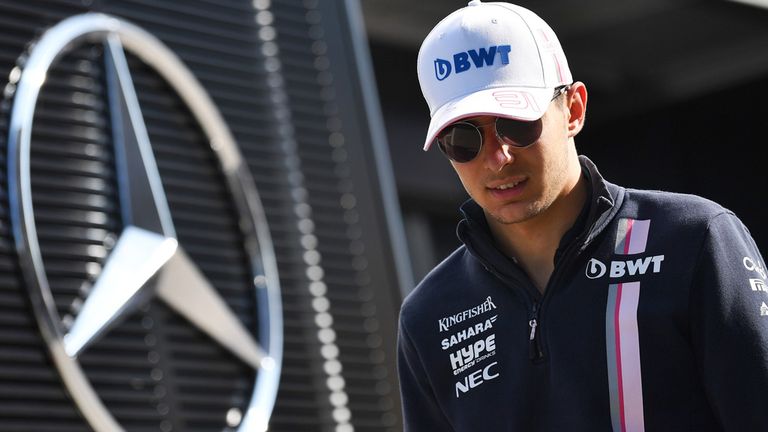 Sixth was certainly a better result than had looked on the cards for Esteban Ocon and Force India. Ocon had knocked on the door of the top 10 in qualifying and ran eighth by the time of the lap-15 VSC, having overtaken Carlos Sainz and profited from Nico Hulkenberg and Valtteri Bottas' car failures.
With 11 laps to go, Force India swapped their cars to allow Sergio Perez, who was on fresher tyres, a shot at chasing down Magnussen but positions were then reversed on the final tour when it became clear the Haas was going to stay ahead. Ocon's sixth place moves him within four of Perez in the standings.
Rating out of ten: 9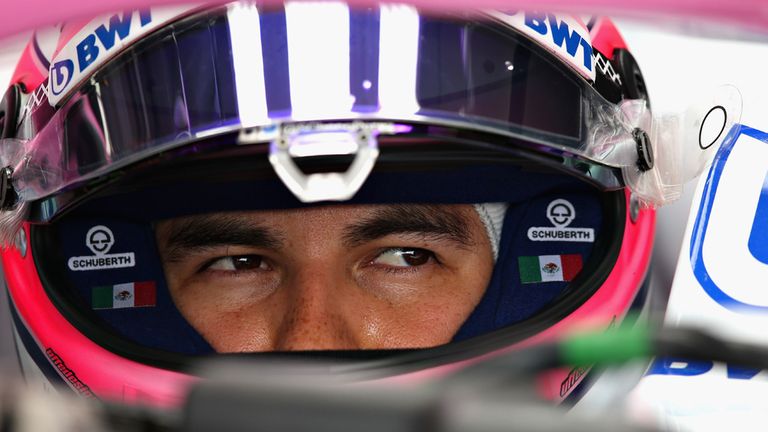 You can certainly never count Sergio Perez out before a race these days and even a Q1 exit in Austria did not stop him salvaging a decent seventh-placed result out of what had up until that point proved a very difficult weekend.
Perez was in the points by lap 12 and his extended opening stint brought him into play later on as cars dropped out ahead, although a late attack on Magnussen did not open up the fifth-place it might have done.
Rating out of ten: 8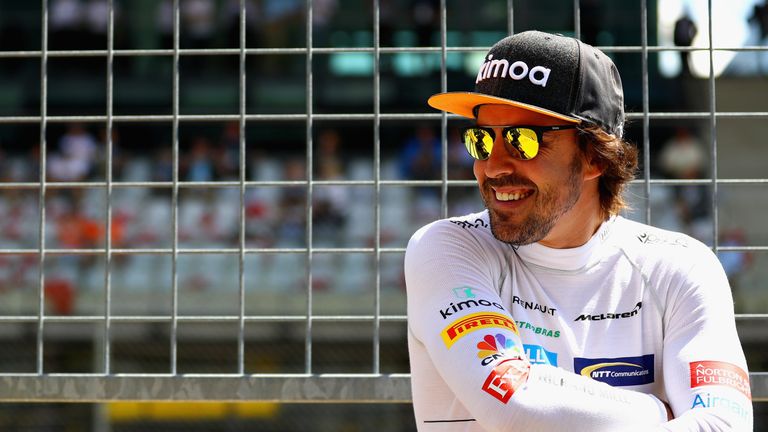 Fernando Alonso just doesn't give up, does he? A pit-lane start, 2017-spec front wing, and a MCL33 car that still isn't a match for cars leading the midfield still didn't stop the wily 36-year-old snaring an eighth-place finish to end McLaren's mini-points drought.
It was in the early laps while running behind Brendon Hartley at the back that Alonso came over the radio to suggest that the pit wall should "maybe think about the strategy or something, I will not do 71 laps here" and he didn't have to wait long for the Virtual Safety Car to offer a lifeline. He was still only 13th as late as lap 53, but kept his tyres in strong shape for the crucial closing stages and was able to attack - overtaking Leclerc and Gasly on track, while Ricciardo and Hamilton retired. It was an impressive fightback but, as Alonso and McLaren know only too well, eighth place in a race with six retirees underlines how much the car has to improve.
Rating out of ten: 8.5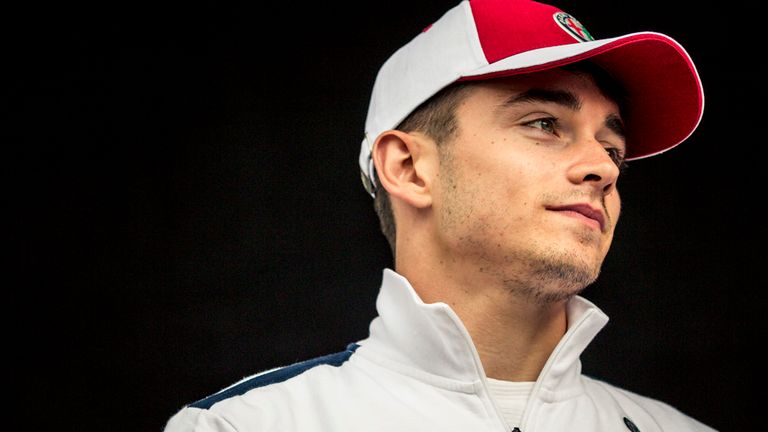 Three points finishes in a row, five in the last six races, is just the kind of form from Charles Leclerc that will give Ferrari's management serious food for thought when it comes to 2019 - if a decision to promote their young driver hasn't already been taken, that is. This particular ninth place was commendable given Leclerc, who had already dropped down the grid from 13th due to a gearbox penalty, was seen skidding across the gravel on lap one.
It was not an error-free weekend from Leclerc but it was another points-paying one for a car and driver combination that has made huge strides forward since winter testing.
Rating out of ten: 8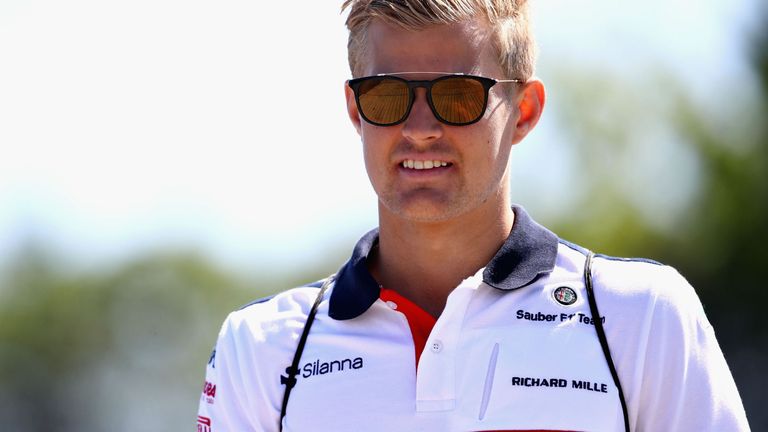 Given his team-mate has been grabbing all the headlines, this was an important point for Marcus Ericsson. He drove strongly on a soft-supersoft strategy following a disappointing qualifying although it would have, of course, been even better had his late pursuit of Alonso brought about eighth. Ericsson was the only driver to start on the slowest tyres and, having run all the way to lap 45, switched to the faster supersofts for the closing stages - which meant he caught Leclerc, who had been on his tyres since lap 15, quickly.
The team ordered a position swap to see if Ericsson could catch Alonso, but the Swede couldn't quite get within a second of the McLaren and, with the chequered flag in sight, fairly gave ninth back to Leclerc on the final lap. Ericsson's 10th place still ensured Sauber's first double-points finish since China 2015.
Rating out of ten: 8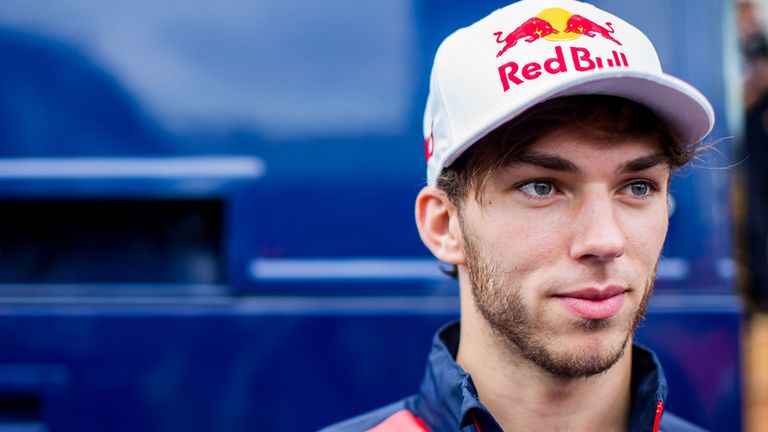 A damaging first-lap clash with Stoffel Vandoorne left Pierre Gasly rallying as much as 'F1ing' for the remainder of the race in his crippled Toro Rosso car. "I think that was one of the most difficult races I've had," Pierre said afterwards. The car unbalanced, the steering awry, and his tyres burnt out, the youngster tumbled out of the points in the final laps - a harsh end to what must have been a very gutsy effort.
Rating out of ten: 7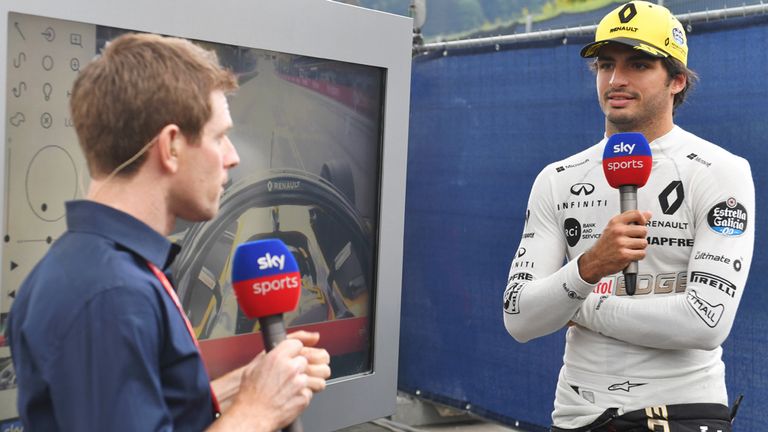 On a horrible day for Renault, Carlos Sainz's struggles were almost as alarming as Nico Hulkenberg's engine blow-out. The Spaniard seemingly chewed through his tyres at a faster rate than any other driver in the field and said afterwards: "They degraded massively. We had a lot of blistering and we need to investigate why." Sainz himself is, though, finding form: ninth on the grid this Sunday, Carlos has out-qualified Nico in five of the last six events.
Rating out of ten: 6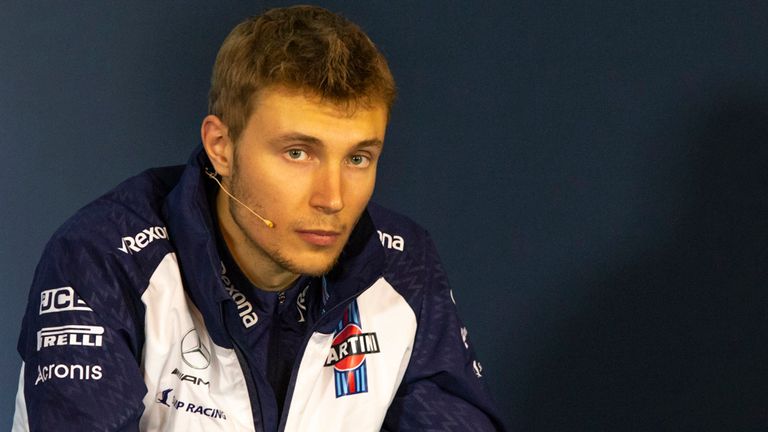 Given the chronic failures of the Williams car, it seems unfair to apply any sort of harsh verdict on Sergey Sirotkin in his debut season. As with his team-mate, Austria was a tale of the same old story with battles to try and get out of Q1 and Sirotkin a tenth down on Stroll. Move on and hope for a miracle cure soon.
Rating out of ten: 6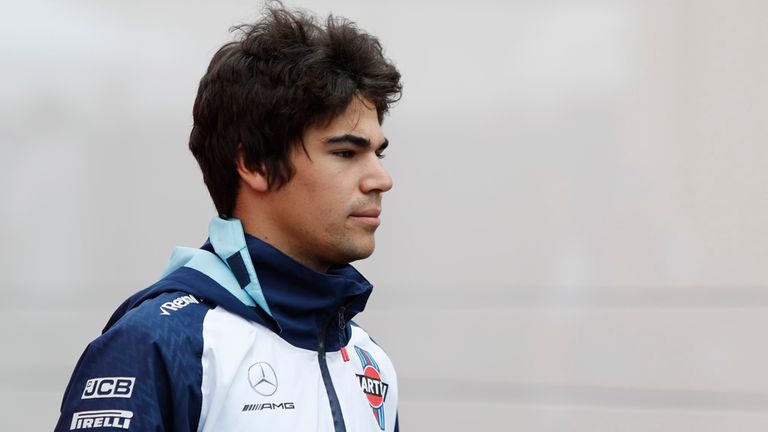 In the words of Lance Stroll, the Austrian GP: was the "same story but a different day." The Canadian's post-race briefing made for brutal reading: "It was just survival and we were really slow to the end as we struggled with pace. We were struggling with tyres, temperatures and everything and couldn't really do anything with our strategy today." It got worse post-race too, with Stroll demoted behind team-mate Sirotkin for failing to heed blue flags and three penalty points added on for good measure too.
Rating out of ten: 6
Did Not Finish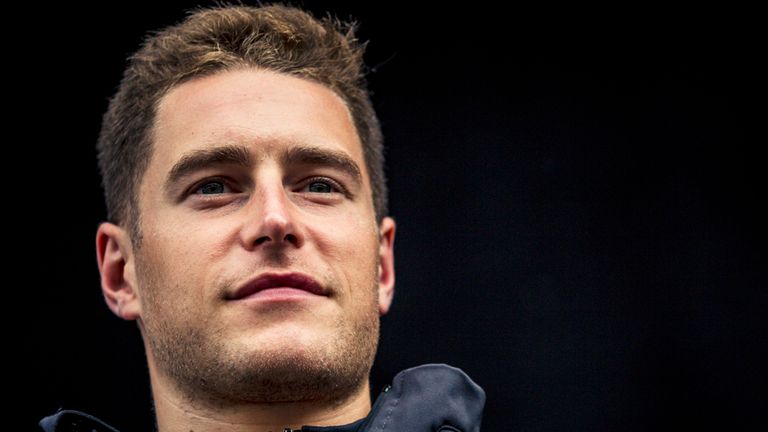 Still no sign of a 2018 breakthrough for Stoffel Vandoorne. Out in Q1, outqualified yet again by Fernando Alonso, and out of contention for points after his first-corner collision with Gasly and a slow pit-stop which saw the McLaren lapped within the opening ten minutes of proceedings. McLaren's slide to sixth in the Constructors' Championship adds a further harsh perspective on Vandoorne's modest haul of eight points this year compared to Alonso's 36.
Rating out of ten: 5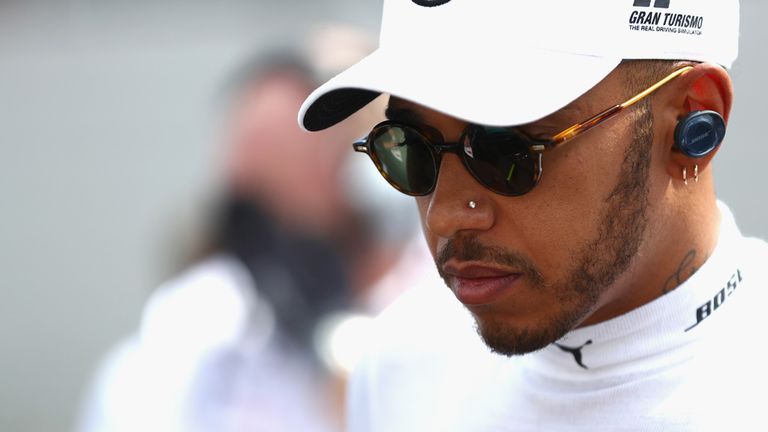 No wonder Lewis Hamilton described Sunday as "definitely the worst weekend that I can remember for a long time". While tactical errors have certainly crept in to the Mercedes machine this year, race-day unreliability hadn't until both W09s incredibly parked up within 50 laps of each other. For Hamilton, the race was already lost before then thanks to that non-VSC pit stop even before his soft tyres quickly cooked, in a tense period of the race when radio conversation toed and froed between cockpit and pit wall.
Pipped to pole by his team-mate, Hamilton's superior start had appeared to put him on course for an increased title lead heading to the British GP. Now he heads for home needing the Silverstone crowd to help lift him back into the championship ascendancy.
Rating out of ten: 8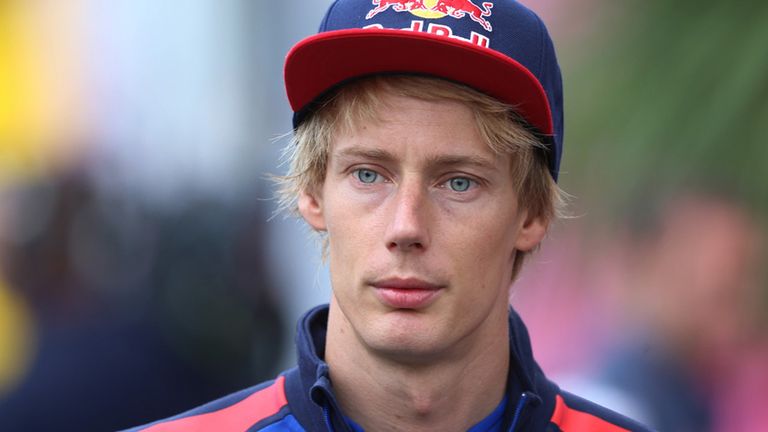 One of six retirees on race day, Brendon Hartley's undoing was a broken wishbone at the rear of his Toro Rosso. It must have been a long week for the components crew within the team given the amount of front-wings Hartley and Gasly went through. On an individual note, Hartley's qualifying deficit to Gasly - 19th compared to 12th - was pretty taxing too.
Rating out of ten: 5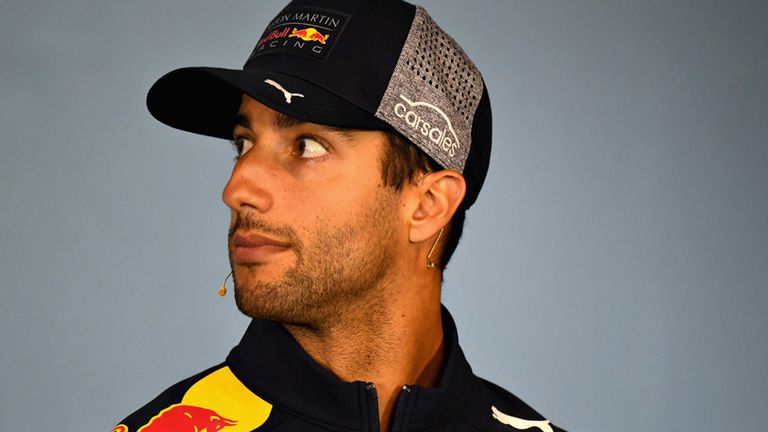 A poor end to a poor weekend for Daniel Ricciardo. Beaten in qualifying and somewhat unjustified in his immediate post-sessions complaints, the Australian's hopes of a podium finish were already over due to an emergency pit-stop after he quickly chewed through his soft tyres before a broken exhaust triggered his race retirement. It's difficult to recall Daniel having such an undistinguished weekend in quite some time.
Rating out of ten: 6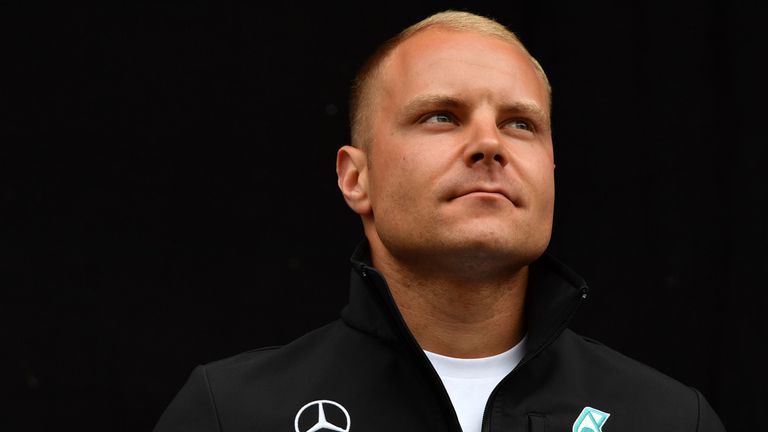 How's your luck, Valtteri Bottas? "The luck I'm having this year feels like a bit of a bad joke at the moment," said the Finn after a hydraulics fault forced him out inside 20 laps on Sunday. Despite being in the most consistent form of his Mercedes career, and outqualifying Lewis Hamilton four times already this year, Bottas has slipped to sixth in the Drivers' Championship after another race day went awry.

A fantastic pole was not followed by the best of starts on Sunday as his W09 got too much wheelspin at the lights, losing the lead to his team-mate, but what followed was once again completely out of Bottas' control.
Rating out of ten: 8
A weekend to instantly forget for Nico Hulkenberg. Beaten in qualifying, his race reached its conclusion as early as lap 10 when his power unit blew. At least he had the presence of mind to park up well away from the track in order not to bring out a Safety Car.
Rating out of ten: N/A
Comment below to get involved in the debate, but please adhere to our House Rules. If you wish to report any comment, simply click on the down arrow next to the offending comment and click 'Report'.
It's summer, it's Silverstone and it's the 2018 British Grand Prix! Don't miss a minute of Sky F1's extensive coverage - featuring 2009 world champion Jenson Button - from Thursday's F1 Show to Sunday's race, which begins at 2.10pm with build-up from 12.30pm. Get Sky Sports F1.