Mercedes explain Lewis Hamilton's pit-stop confusion at German GP
Team also claim they initially saw podium as "best-case scenario" for eventual race-winner
Last Updated: 06/12/18 2:47pm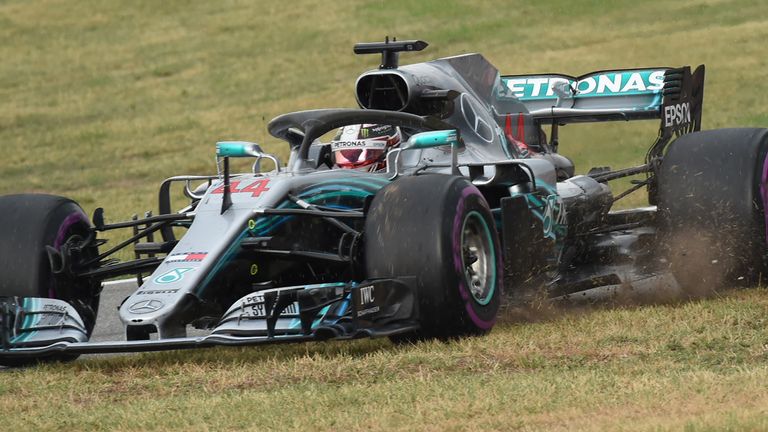 Mercedes have admitted miscommunication with Lewis Hamilton over a pit-stop at the German GP was ultimately "extremely fortunate" and gave the world champion a much better chance of winning the race.
Hamilton had made his way up to fourth before race leader Sebastian Vettel crashed and brought out the Safety Car, with Valtteri Bottas immediately called into the pits for a tyre change by Mercedes.
But there was drama as Hamilton initially went to follow his team-mate in - chief strategist James Vowles described the scene as "chaotic" - before driving across the grass to stay out on track. Hamilton was called to stewards hours after the race, eventually escaping the investigation without a time penalty.
Hamilton savours "drive of my life"
Was Vettel pushing too hard?
Thanks to an extremely slow pit-stop for Bottas, however, that call from Hamilton turned out to be the correct one.
"There was a miscommunication to Lewis, he understood that he should go back out on track and he completed that," explained Vowles.
"The reality behind all of it is that turned out to be extremely fortunate given the issues that we had with Valtteri and the tyres at the pit stop.
"It put Lewis in the lead of the race and those tyres were able to recover. We could indeed have stopped next lap as Kimi [Raikkonen] did but decided to keep him out there and keep those tyres going.
"It's his best chance of winning the race and it worked out very well."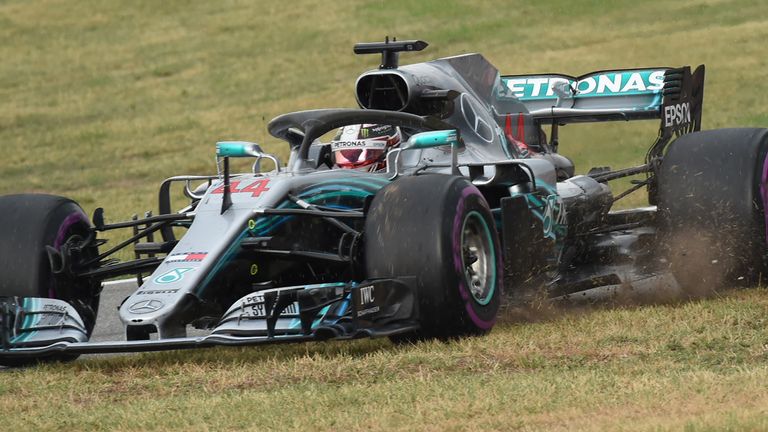 The team have also revealed that their pre-race expectations for the eventual winner, who started 14th, were for a fifth-placed finish and they only saw a podium as a "best-case scenario" before the rain fell.
"Before the race, we'd sat down with Lewis extensively and gone through the various options available to him," added Vowles, who took responsibility for a strategy error in Austria.
"One thing that was clear was he had to fight through traffic very, very quickly and by around lap 14 he'd done that. He'd done a fantastic job.
"The second was that his best result would come from taking the soft tyres very, very long as others may be suffering from blistering or convert to a two-stop.
"Again, he did a fantastic job taking those tyres all the way up to lap 42 and going to the ultrasoft tyres. In the morning, we'd predicted fifth was very much achievable, but to get a podium we needed something more, we needed a Safety Car, we needed some set of conditions to push us there.
"As it was, before the rain even turned up in that race, Lewis actually was on course for potentially getting back up into P4, maybe even P3 in the best-case scenario because his pace was so strong.
"The reality though is as the rain started to hit, we saw an opportunity that it was far more than that and he was able to deliver on Sunday."