McLaren clarify James Key arrival and plan for more off-track signings
Could McLaren use a driver as a makeweight in deal with Toro Rosso to finally bring respected technical chief on board?
By Matt Morlidge
Last Updated: 06/12/18 12:02pm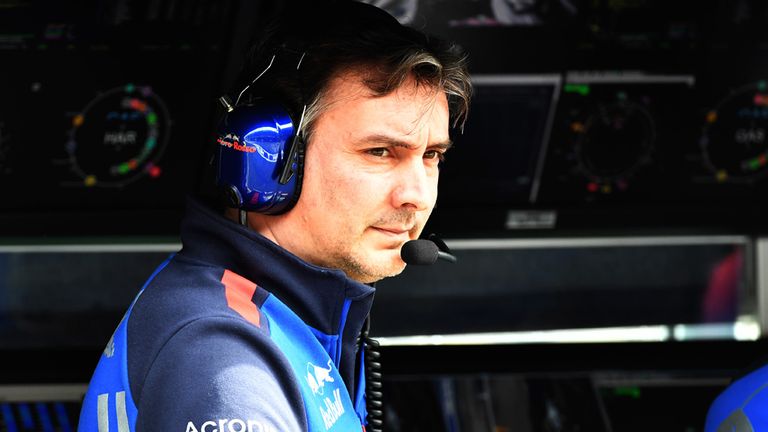 McLaren claim they have a plan to break their deadlock with Toro Rosso over the signing of technical director James Key, admitting they would be open to sweetening the deal in order to get him on board earlier.
And team chief Zak Brown has stressed "we're not done yet" in hiring talent as McLaren continue their exhaustive rebuilding behind the scenes.
McLaren confirmed the signing of highly-respected technical guru Key ahead of last month's Hungarian GP, though Toro Rosso insisted the Englishman had a contract, believed to be until 2020, to respect.
Red Bull advisor Helmut Marko even said Key would not leave the junior team "for a very long time" after claiming McLaren jumped the gun with their announcement.
But while Brown admitted the Woking team did not yet have a start date for Key, he maintained the move would go ahead as intended.
"We have hired James Key and he will become our technical director," Brown told reporters. "He does have a current agreement with Toro Rosso and of course we respect contractual situations.
"I think Toro Rosso and Red Bull are understandably upset that they're losing a great talent like James Key.
"We have a plan, we obviously knew his current employment situation and we're completely comfortable working around that situation."
Brown stated McLaren would consider their options with regards to a compensation agreement with Toro Rosso in a bid to secure Key's arrival earlier, potentially involving a financial settlement or using a driver as a makeweight.
Toro Rosso have been interested in McLaren young driver Lando Norris, who may still be available for 2019 despite the potential of the 18-year-old staying put to partner Carlos Sainz.
"In the world of F1 there's always ways and opportunities to change situations," Brown said. "That's certainly something that we'd potentially consider."
McLaren have made several changes to their backroom team in recent months as they bid to move up the F1 grid after a disappointing start to 2018, with technical chief Tim Goss and team principal Eric Boullier both leaving their roles this season.
Engineering chief Matt Morris' departure, meanwhile, was confirmed in the same statement announcing Key's arrival.
Gil de Ferran has joined as sporting director while Andrea Stella is now the performance director, and Brown says there are more signings to be made after the coup of landing Key.
"We're not done yet, both in bringing in talent and with our final structure," the CEO of McLaren Racing explained.
He continued: "We have a good sense of what we're going to do but that's not something that we want to make public, we just want to put our head down and get on with the job."
Key will spearhead a new-look technical team but with his start date unknown, there are still doubts over who will be leading the design and development of McLaren's 2019 car.
"We have some other things we are doing in the technical department so I think that will become clear later in the year," added Brown, while De Ferran stressed: "The key here is that it's a team effort.
"There's a lot of talented guys that you probably don't know, up and down the organisation. We are reorganising, bringing the team together and making sure there is more clarity and there is more communication.
"We can't share all the details of everything we're doing in-house to get to where we want to go, but there is a plan and as we move forward it will become clearer to everyone."
Get Sky Sports F1 - the home of every race weekend LIVE in 2018.