Fernando Alonso to quit F1: But could he return?
Alonso doesn't rule out F1 comeback if McLaren return to the front; McLaren's immediate task will be finding his 2019 replacement
By Pete Gill
Last Updated: 21/08/18 11:18am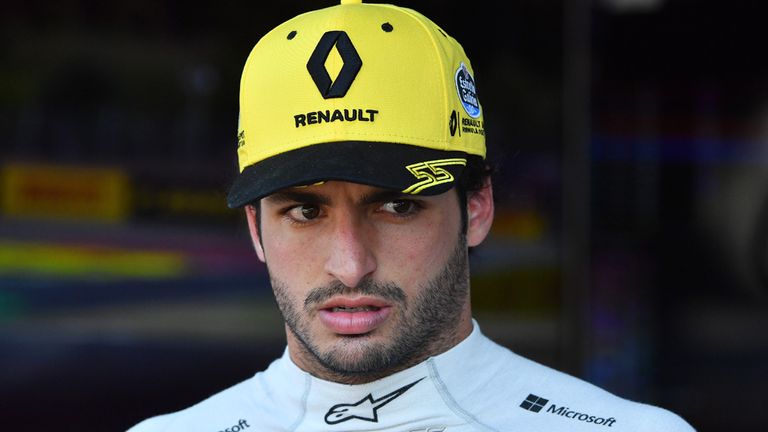 Fernando Alonso has suggested he could return to McLaren and F1 in the future, despite confirming he will quit the sport at the end of the season.
In the announcement detailing the two-time world champion's decision to leave F1, the McLaren driver said: "My heart is with the team forever. I know they will come back stronger and better in the future and it could be the right moment for me to be back in the series; that would make me really happy."
Full story: Fernando Alonso to retire from F1
But uppermost in McLaren's thoughts at present will be the task of identifying Alonso's replacement and their 2019 driver line-up.
Team boss Zak Brown has hinted the team are already at an advanced stage in their thinking. "Our open dialogue with Fernando has meant we could plan for this eventuality," the McLaren chief executive said.
Alonso to quit F1: The reaction
'Alonso not in F1 in 2019': How McLaren broke the news
Prior to Alonso's decision - made several months ago, according to the Spaniard - becoming public, McLaren had already been strongly linked with Carlos Sainz.
Although Sainz could be recalled by parent team Red Bull as a replacement for the Renault-bound Daniel Ricciardo, it's understood Sainz's tempestuous relationship with Max Verstappen when together at Toro Rosso makes Pierre Gasly the favourite to replace Ricciardo.
Red Bull's contract 'option' on Sainz is believed to expire at the end of September.
At the Hungarian GP last month, Brown confirmed Sainz was a contender for a 2019 seat, telling reporters: "If he was free, and if we had a seat, he would certainly be high up the list for a racing seat."
McLaren: Sainz high on 2019 list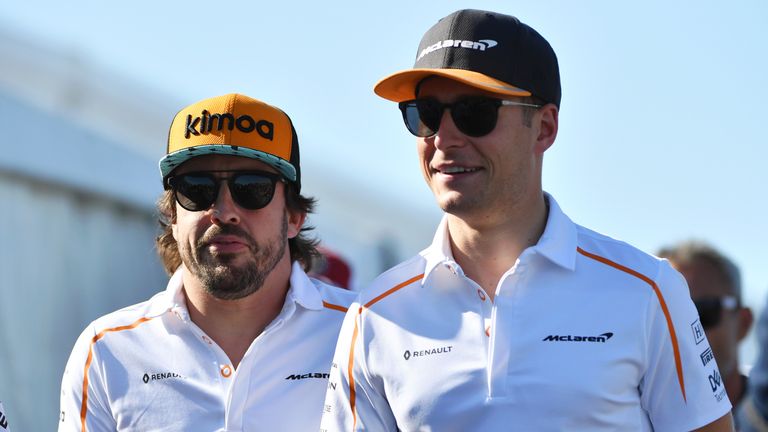 Will Vandoorne be kept on?
McLaren's second quandary after selecting a replacement for Alonso will be the future of Stoffel Vandoorne.
Privately as well as publicly, McLaren have insisted they haven't lost confidence in the Belgian, a former GP2 champion, whose contract expires this season.
But barring a sustained and substantial second-half improvement when the season resumes, retaining the 26-year-old will be difficult.
Vandoorne v Alonso: McLaren's 2018 results
Not only has Vandoorne scored just eight of McLaren's 52 points this term, but he has been out-qualified by Alonso in every session this year.
If Vandoorne isn't kept on, McLaren have British youngster Lando Norris waiting in the wings.
In typical fashion, the teenager responded to Alonso's announcement in mischievous style on social media on Tuesday night:
Norris has already tested on several occasions for McLaren. After his outing in Hungary a year ago, then-McLaren racing director Eric Boullier described him as "a potential star of the future."
Could Alonso really return?
Although Alonso is to retire from F1 at the conclusion of 2018, he hasn't closed the door on F1 entirely.
In his statement, Alonso stressed he could consider returning to McLaren if the team improve.
"I have built so many great relationships with many fantastic people at McLaren, and they have given me the opportunity to broaden my horizons and race in other categories," he added.
"I feel I am a more complete driver now than ever."
Alonso is currently 37. When Michael Schumacher returned to F1 in 2010 after a four-year absence, he was 41.
Alonso hasn't revealed yet where he will drive next year, but said on Tuesday: "Let's see what the future brings, new exciting challenges are around the corner. I'm having one of the happiest times ever in my life but I need to go on exploring new adventures."
F1 will be back from its summer break with the Belgian GP, live on Sky Sports F1. The race begins at 2.10pm on Sunday, August 26. Get Sky Sports F1 - the home of every race weekend LIVE in 2018.