Italian GP: Mercedes curious to see if Ferrari keep pace at home race
Ferrari haven't won Italian GP since 2010 but are they favourites?
By Matt Morlidge
Last Updated: 06/12/18 11:03am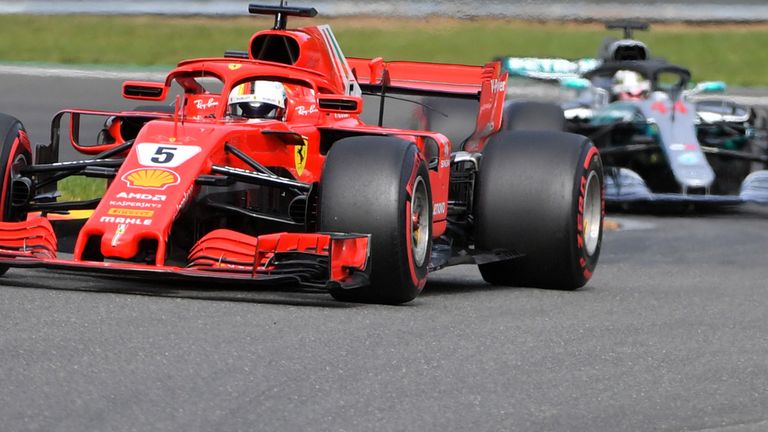 Mercedes boss Toto Wolff says he is "very curious" to see if Ferrari will once again posses the faster car at this weekend's Italian GP.
While Sebastian Vettel's emphatic Belgian GP triumph was Ferrari's first victory since the beginning of July, Lewis Hamilton claimed the Scuderia have held a pace advantage "for some time", with Mercedes fortunate to take back-to-back wins before the summer break.
Wolff said he saw "no positives" in Vettel's Spa masterclass, as he easily overtook Hamilton on Lap One before winning by more than 10 seconds, and is worried about Ferrari's upturn in form.
"The last one where we have been quickest in pure pace was Silverstone," he told reporters in Belgium. "Since then, Ferrari have been quicker.
"Spa was always a tricky one for us in the past and Monza was a good one, so I'm very curious to see how it's going to go in Monza."
Ferrari are looking for their first victory at their home grand prix in almost a decade this weekend but, despite finishing more than half a second off Mercedes last year, have been tipped for a momentous win because of their engine power.
"Last year we were very much in control of the whole weekend," added Wolff. "And Ferrari had their worst weekend of the season performance wise.
"I think we should still address the opportunities that exist within our car, where we need to optimise and only that will make us win the championship."
Hamilton's championship lead has been cut to 17 points after Vettel's victory in Belgium, while Mercedes only extended their constructors' advantage over Ferrari to 15 points because of Kimi Raikkonen's DNF.
But Wolff said: "I'm not confident we have enough of a margin.
"I think we'll have some tracks that should suit us more, and then there will be tracks where we are definitely the challenger - like Singapore and maybe Mexico.
"This is a fact, but nevertheless there are eight more races to go and many points to score, and now is the time to really outperform and answer some of the questions."
Mercedes and Ferrari both brought their last penalty-free engines of the season and the Silver Arrows team chief believes the "performance race" will decide who wins the title.
"I would hope we have innovations on the car and on the engine," Wolff continued.
"Monza should be another good upgrade that we'll put on the car and this is a performance race that will be the difference between winning and losing this championship."