Renault protested because they couldn't beat us, says Haas boss
"If they cannot beat you on the track, they try to beat you in court," says Steiner; Grosjean lost sixth in Italy after Renault's protest
By Matt Morlidge
Last Updated: 06/12/18 10:34am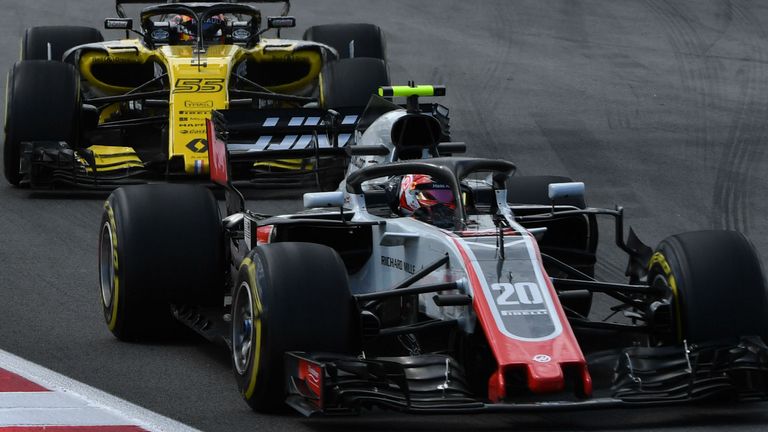 Haas boss Guenther Steiner claims Renault only protested against his team's car at the Italian GP because they were envious and could not win the intense midfield battle on-track.
Romain Grosjean was disqualified from sixth place at Monza after the floor on his car was ruled illegal following a complaint to the FIA from Renault, who subsequently moved back ahead of Haas in to fourth in the constructors' standings.
Renault's successful protest is being "actively appealed" by Haas, however, and Steiner has criticised their French rivals' tactics.
"I wouldn't expect it, but sometimes people react this way," said the Haas team principal.
"If they cannot beat you on the track, they try to beat you in court. That is what seems to be happening.
"You have to work hard to be envied. We'd rather work hard for it and fight even more."
Steiner also accused Renault of using 'paddock gamesmanship' in the fight for fourth, which Haas have had the upper hand in over recent months.
"You take any approach in racing," he continued. "Is it the right thing to do? I'll let others determine that."
Renault led Haas by 37 points earlier this season but, even with Grosjean's Italy disqualification, they now only hold a 10-point of advantage.
The US team, who have a significantly smaller budget and workforce, have been boosted by a strong Ferrari engine, while Kevin Magnussen is now starting to be backed up by more consistent Grosjean performances.
"This [Renault's protest] doesn't distract me," added Steiner. "Our people know where they need to put the effort in. We don't get distracted when we go racing. We try to always get good results in racing and leave the other stuff offline.
"You don't actively think about it or put any effort into thinking about it. It's in the back of your mind and it motivates you more. It's more like, 'I don't really care what you do. We're still going to do a good job.'
"Everybody on the team is going for a good spot, fighting for fourth. They are motivated. It's not like I have to tell them or they have to be told. Everybody has that spirit already in them."