F1 reveals 2021 concept cars with aim to improve racing
2021 concepts revealed as F1 aims for better "raceability"; "We want cars that look better than you see in a video game," says Brawn
By James Galloway in Singapore
Last Updated: 06/12/18 10:20am
F1 has revealed its striking concept cars for 2021 with the aim of making it easier for drivers to race each other.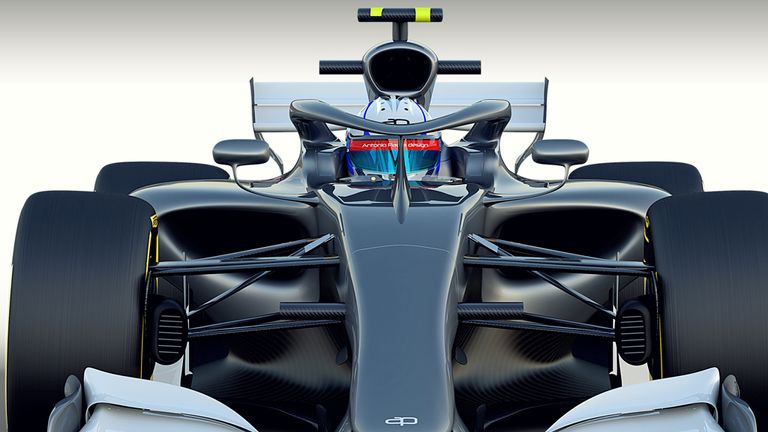 In a presentation at the Singapore GP, Ross Brawn said plans for the next generation of cars had evolved across three different concepts over the past 12 months with all teams engaged in providing analysis and feedback.
"The aesthetics of the cars are very important and everyone agrees we want great-looking Formula 1 cars.," said Brawn.
"We want cars that look better than what you see in a video game, cars that kids want to have up on their walls."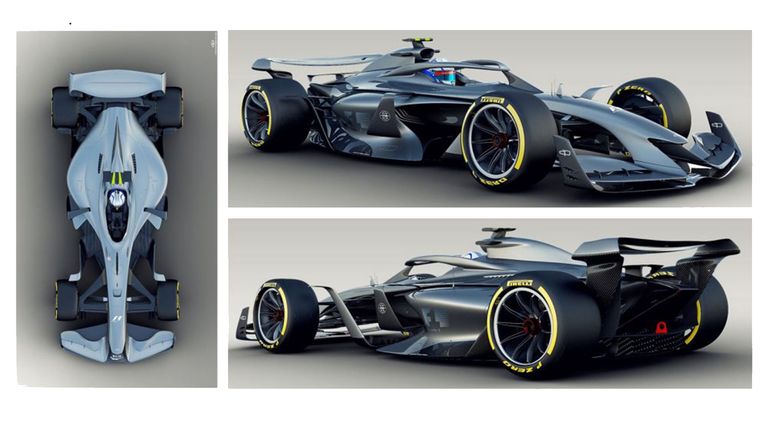 Brawn, F1's managing director of motorsports, said the 2019 cars would:
Lose only 20 per cent of performance when following another car, compared to a 50 per cent loss at the moment, making it easier to race and overtake
Feature bigger wheels
An improved halo design and integration
Use ideas from all three different concepts devised so far
Brawn hopes the sport can sign off the 2021 regulations by the end of next season.
Lewis Hamilton, whose F1 contract with Mercedes runs to 2020, has given his early backing to the futuristic designs.
Reacting to images originally posted social media, Hamilton said in an Instagram Story: "I'm def gonna [sic] be driving if cars look like this…just please bring a V12 or V10 [engine] back."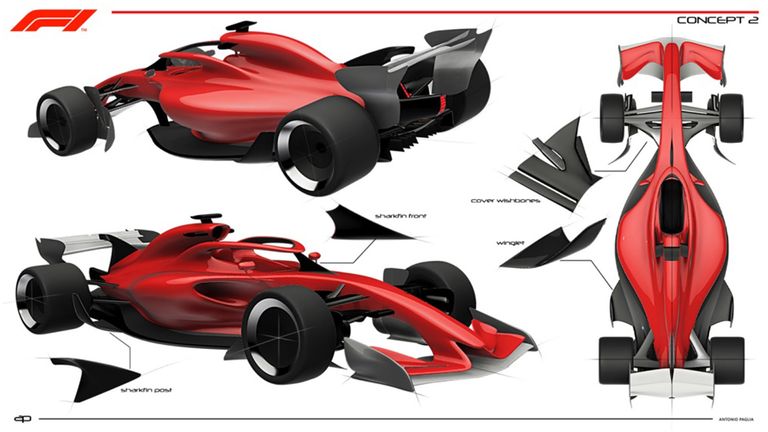 What's wrong with the cars now?
While Brawn said the battles between Mercedes and Ferrari over the last two seasons had helped improve the sport's spectacle, the current aerodynamic rules were still prohibitive to sufficient wheel-to-wheel racing on many circuits.
"The current cars, once they get within two or three car lengths, they can lose up to 50 per cent of their performance," said Brawn. "Which is why when drivers are on the same tyres of the same age they struggle to race each other on some tracks.
"When you get into that position where you are two or three car lengths behind, you are losing grip and the tyres degrade more and it becomes very challenging.
"So the prime purpose of the work we are doing is trying to produce cars which are more raceable. At the moment we have got designs which only lose 20 per cent, so they are at 80 per cent of their performance.
"So a substantial improvement."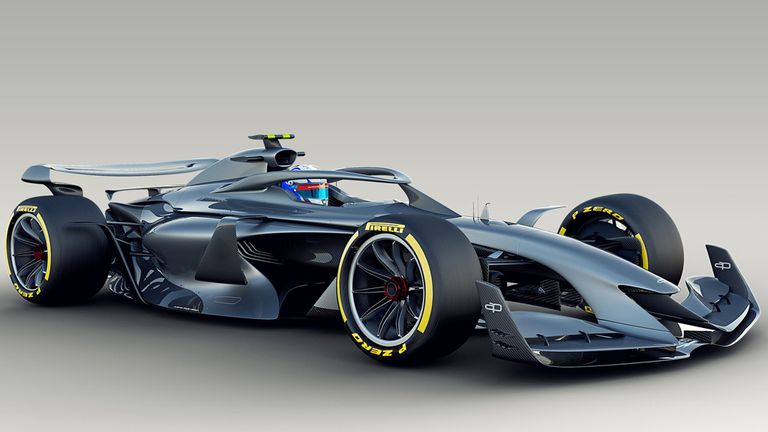 What do YOU make of the 2021 designs? Comment below to get involved in the debate, but please adhere to our House Rules. If you wish to report any comment, simply click on the down arrow next to the offending comment and click 'Report'.