Max Verstappen ready to challenge F1's top two, say Red Bull
Horner on Verstappen's growing experience and performance levels, plus Red Bull's hopes with Honda
By James Galloway
Last Updated: 04/12/18 2:34pm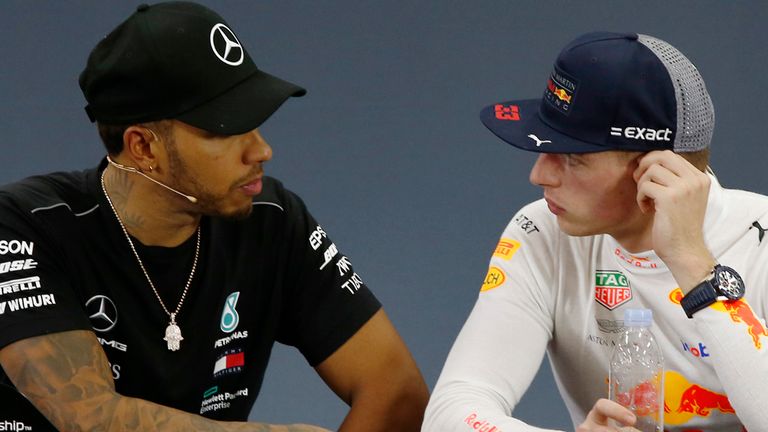 Max Verstappen is ready to challenge Lewis Hamilton and Sebastian Vettel on a regular basis if the imminent Red Bull-Honda marriage proves successful, says Christian Horner.
Verstappen is ending this season as one of F1's most in-form drivers, with his emphatic victory at the last race in Mexico accounting for the 21-year-old's second of the season and fifth podium in the last seven races.
VOTE: Who is the best driver of F1 2018?
The strength of Red Bull's challenge to Mercedes and Ferrari over recent years has largely been track dependent, but the team are hopeful their switch to Honda engines in 2019 will be the first step towards fighting for world titles again.
Asked if Verstappen was ready to take on Hamilton and Vettel head-to-head if the Red Bull-Honda package delivered over the next few years, team boss Horner replied: "Absolutely.
"You've seen [in Mexico] that if we have an engine that is anywhere near the ballpark of our opponents then I think we've got a strong enough team and a strong enough driver package to take the fight to them.
"We're hopeful that Honda, with the progress that they're making, will put us in a situation that we're more regularly able to compete like we are here with the optimum downforce on the car and the optimum setting on the car."
Points scored in last 13 races (Canada to Mexico)
| | |
| --- | --- |
| 1. Lewis Hamilton | 248 |
| 2. Sebastian Vettel | 198 |
| 3. Max Verstappen | 181 |
| 4. Kimi Raikkonen | 176 |
| 5. Valtteri Bottas | 159 |
After a shaky start to 2018 which saw the Dutchman involved in crashes or incidents in the first six events of the season, Verstappen has only been outscored by the championship's top two, Hamilton and Vettel, in the 13 races since.
"It's all part of his growth with experience," explained Horner.
"He went through a tough part at the beginning of the year but, really since Montreal, he's driven some incredible races.
"Just with experience, that was really the only missing piece. All drivers make mistakes and it's what you learn from them."
Despite only turning 21 in September, Verstappen will start his fifth season on the grid in 2019 and reach 100 grands prix by the end of next year.
"He has an awful lot of spare capacity in the car and a very good racing brain," added Horner. "He's wanting to understand what's going on in the rest of the race to match his pace accordingly."
Red Bull have previously set the target of helping Verstappen become F1's youngest world champion.
Vettel, then a Red Bull driver himself, set the record aged 23 in 2010 and Verstappen has until the end of the 2020 to create a new benchmark.
Sky Sports F1 is the only place to watch every Formula 1 Grand Prix, qualifying and practice session live in 2018. Get Sky Sports F1.