Vietnam GP to be hosted in Hanoi from 2020 F1 season
Street race in capital Hanoi confirmed for season after next as Liberty's first new 'destination city'
By James Galloway
Last Updated: 04/12/18 2:35pm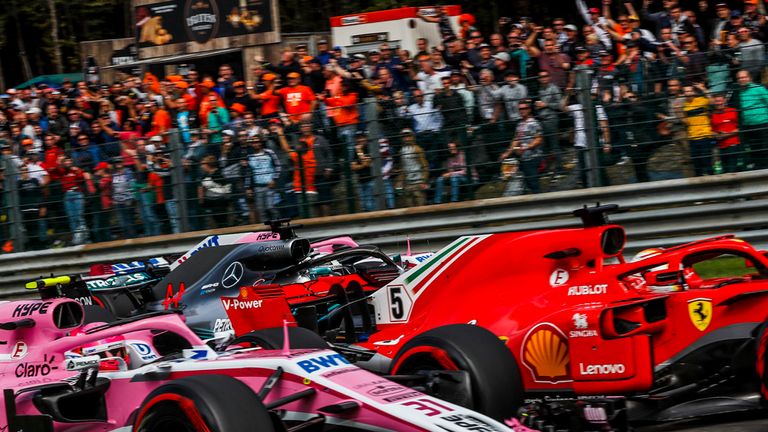 Vietnam will join the Formula 1 calendar in 2020 with a new race in the capital city, Hanoi.
The southeast Asian country becomes the first new destination to join the sport since Liberty Media's takeover last year.
The inaugural race will take place in April 2020 and will "begin as a thrilling street race in the heart of the city".
Organisers have signed a 'multi-year' deal with F1 to become the fourth Asian venue on the calendar after China, Singapore and Japan.
"Since we became involved in this sport in 2017, we have talked about developing new destination cities to broaden the appeal of Formula 1 and the Vietnamese Grand Prix is a realisation of that ambition," said F1 chairman Chase Carey.
"We are thrilled to be here in Hanoi, one of the most exciting cities in the world right now with such a rich history and an incredible future ahead of it.
"This is the perfect formula for Grand Prix racing and I look forward to this becoming a real highlight of the F1 calendar."
F1 2019: Race calendar & test dates
What will the track be like?
The first details about what fans and drivers can expect from F1's newest circuit have already been revealed.
The venue is located to the west of Hanoi and will use a mix of existing and newly-built roads in its 22-corner layout, which runs to 5.565km.
Like the USA's hugely-popular Circuit of the Americas, part of the new in-development Hanoi layout has been inspired by existing and former F1 circuits.
For instance, Turn One is said to resemble the Nurburgring, while other sections of the track feature similar corners to Monaco, Suzuka and Sepang.
With a mix of corner types, one straight runs to 1.5km in length with top speeds expected to exceed 330kph.
According to F1's official website: 'The aim was to create a unique hybrid layout, fusing a street circuit's characteristics with a permanent countryside track layout within the confines of the city's topography.
'There was a real desire to steer away from humdrum 90-degree road-junction type corners and foster a layout that facilitates wheel-to-wheel racing while retaining a closed-in street feel that makes city race tracks so demanding for drivers.'
What are they saying about Vietnam?
Chase Carey, F1 chairman: "Our motosport team, working in collaboration with the City of Hanoi and promoter Vingroup, has worked to enable a circuit that will not only test the drivers but also ensure that our fans enjoy the racing spectacle. We are really looking forward to seeing Formula 1 cars speeding around the streets of this fantastic city from 2020."
Nguyen Duc Chung, chairman of Hanoi city: "We are proud to be hosting the Formula 1 Vietnam Grand Prix, and showcasing the city of Hanoi to the world with its special combination of ancient and modern beauty from 2020. It's a further demonstration of Vietnam's ability, as one of the fastest growing economies in the world to host events on a global scale and attract tourism to the country."
Has next year's calendar been confirmed?
There will again be 21 races in 2019, with the same grands prix as this year retaining their places.
Click here to see next season's full schedule and test dates