Abu Dhabi GP driver ratings
The F1 2018 season came to an end in Abu Dhabi, but who rounded off the year in style and who struggled under the lights?
By Matt Morlidge and James Galloway
Last Updated: 26/11/18 1:44pm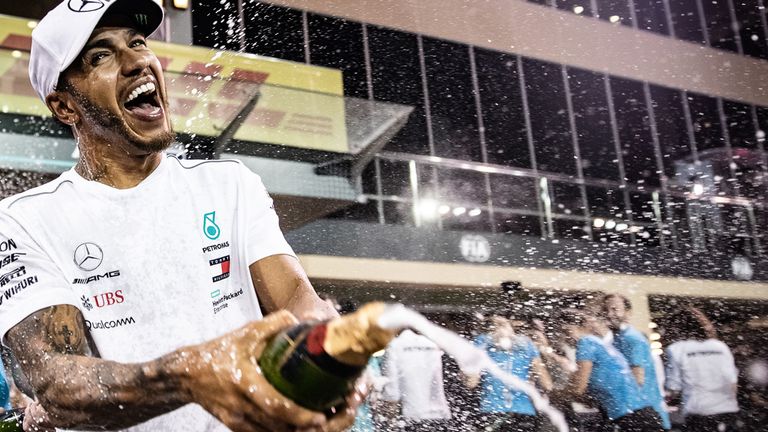 Lewis Hamilton finished the best season of his career in dominant fashion. This was an emphatic and comfortable victory for the world champion, who aced qualifying and the start before streaking away from his rivals - nobody's better at controlling a race from pole.
"It wasn't a stressful race at all," said a beaming Hamilton. "It was standard procedure. It's been a really strong weekend that I'm really happy with."
Mercedes had by far the quickest car this weekend, but that certainly hasn't always been the case this season and Hamilton ends F1 2018 with 11 poles, and 11 victories. You can't argue against that output, speed and consistency.
Rating out of ten: 9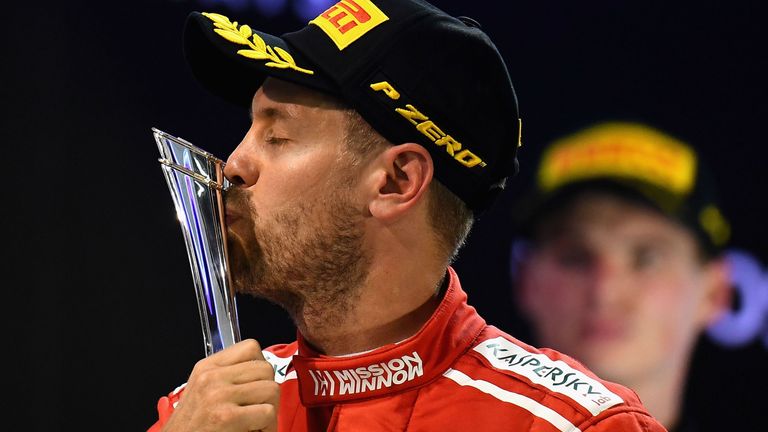 It wasn't a first race win in three months, but Sebastian Vettel could at least be content with finishing second in a race that never looked likely to slip from Hamilton's grasp from the moment the world champion assuredly stuck it on pole on Saturday. Mercedes simply had the faster package in Abu Dhabi, something which has been the case in every year of the hybrid engine era.
So little more the Ferrari number one could have done in the season finale, but it's the races leading up to that when his title challenge disintegrated which he will surely now assess over the winter. In fact, it seems Vettel has already started. Speaking post-race, Vettel admitted it had been a "quite difficult and exhausting year for me" and that he hasn't "been at the top of my game" for parts of the season. Will we see a rejuvenated Vettel in F1 2019?
Rating out of ten: 8.5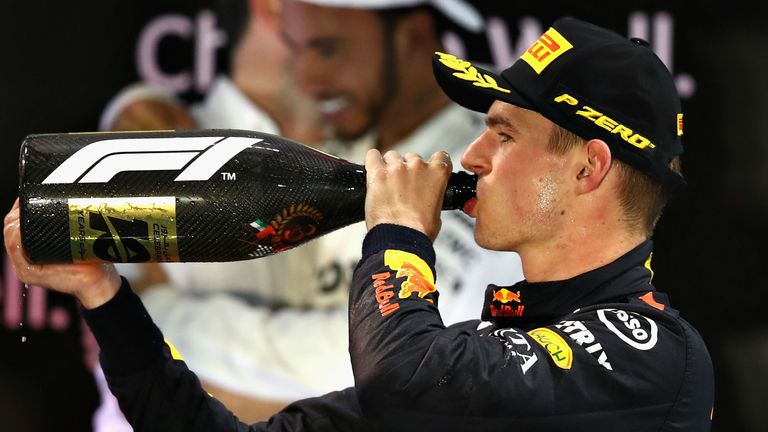 That's five podiums in a row for Max Verstappen, who has really closed off his season in fine form.
Third was probably the best-case scenario for Max at Yas Marina and is surely a result he would have taken from sixth on the grid, especially after a poor start dropped him to 10th. An early Safety Car played into his hands, as did Ricciardo's lengthy first stint, but from then on Verstappen matched the leaders' pace and also executed a feisty yet cunning overtake on Bottas - nudging the Mercedes aside at the final chicane.
Verstappen, who also bumped into rival Esteban Ocon early on, never had the straight-line speed to realistically challenge here - but will he next season with a Honda engine? It would be great to see him up there consistently.
Rating out of ten: 8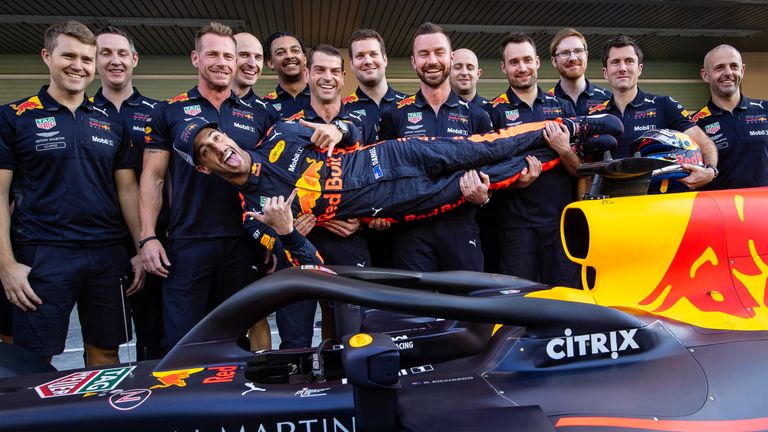 Not quite the farewell podium Daniel Ricciardo had hoped for on his Red Bull swansong, with yet another fourth place perhaps not quite what the Australian deserved.
He outqualified Verstappen on their final duel as team-mates and even led the race for 14 laps, keeping his ultrasoft tyres in longer than anyone in the top five. But the strategy ultimately led the Australian down something of a cul-de-sac and, after rejoining behind the sister Red Bull, he couldn't get back ahead.
It's been a strange and frustrating year for Ricciardo, whose brilliant wins in China and Monaco already seem so long ago. When will we first see him back on the podium in a Renault?
Rating out of ten: 8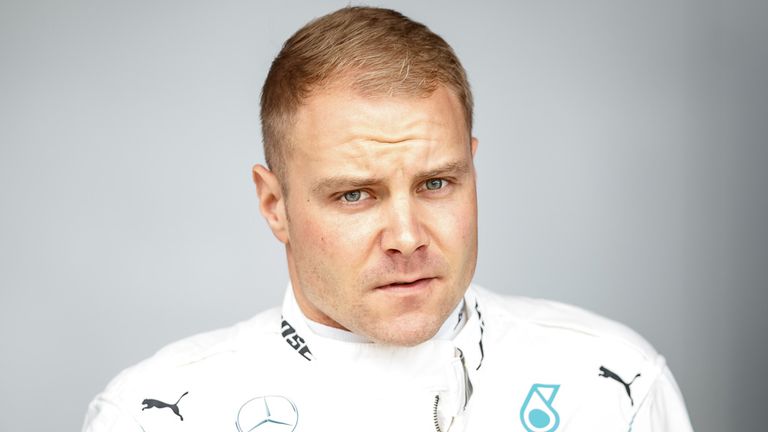 "It's been mentally a pretty tough year," admitted Valtteri Bottas after the finale, and if there was a race that summed up his 2018, this was it.
Bottas stayed with Hamilton in the early stages of the race but fell apart after the first stop, losing three places in four laps to Vettel, Verstappen and Ricciardo after two costly lock-ups. Issue with the tyres or not, Bottas surely can't afford too many of those errors in a make-or-break 2019.
The Finn, who ends the season without a victory in the grid's most-dominant car, added: "It was an amazing season in terms of how bad it was for me. The positive thing is that it's over." Ouch.
Rating out of ten: 6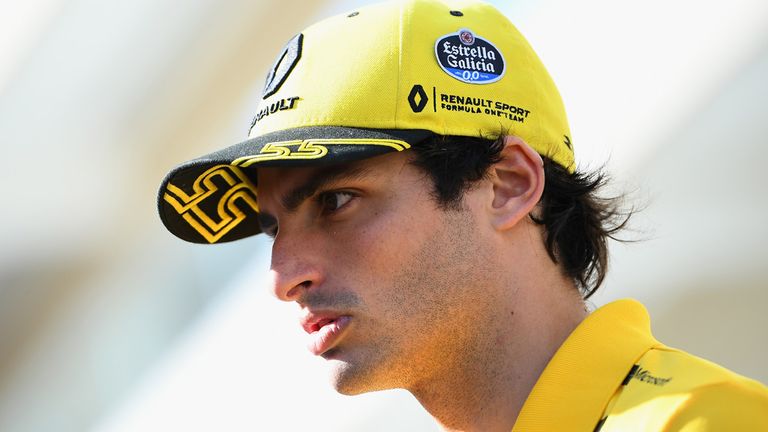 Carlos Sainz can leave Renault with his head held high. It was always likely that Sainz was going to be the fall-guy for 2019, if not for Ricciardo then for Ocon, but these are the type of performances that show the Spaniard still has a bright future in F1, and that McLaren have a proven driver in their stable next year.
Sainz benefitted from starting 11th with free tyre choice, as well as his team-mate's nasty-looking first-lap crash, but he then kept his cool while making his way through the midfield to finish the year with the best result possible. Renault, meanwhile, will also be thanking him for sealing fourth place for them in the Constructors' Championship - their best result since returning to the sport.
​​​​​​​Rating out of ten: 8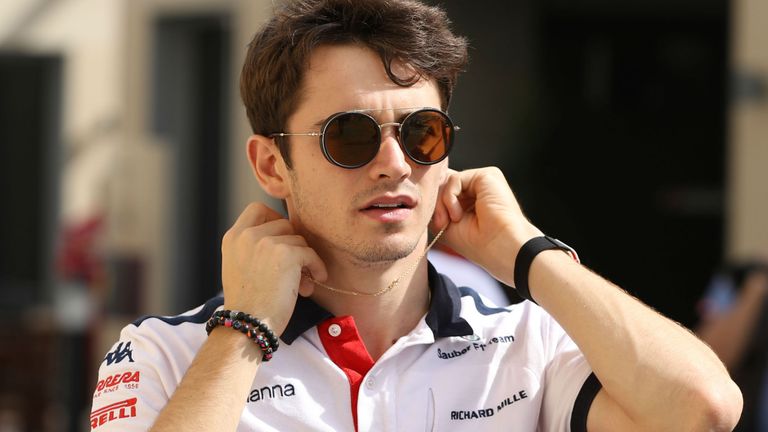 It says a lot about Charles Leclerc's superb season at Sauber that he was disappointed with seventh here.
Leclerc enjoyed a fantastic getaway and was up in fourth in the opening stages, but Sauber's pitstop after the early Virtual Safety Car didn't pay off and sent their driver back into the pack. That allowed Sainz to streak away from his midfield rival, finishing almost 20 seconds ahead in the end.
But Leclerc should still be extremely proud of his Abu Dhabi display - particularly in qualifying and the start - as well as a year that has earned him that F1 2019 move to Ferrari. Now then, can he challenge for the title?
​​​​​​​Rating out of ten: 8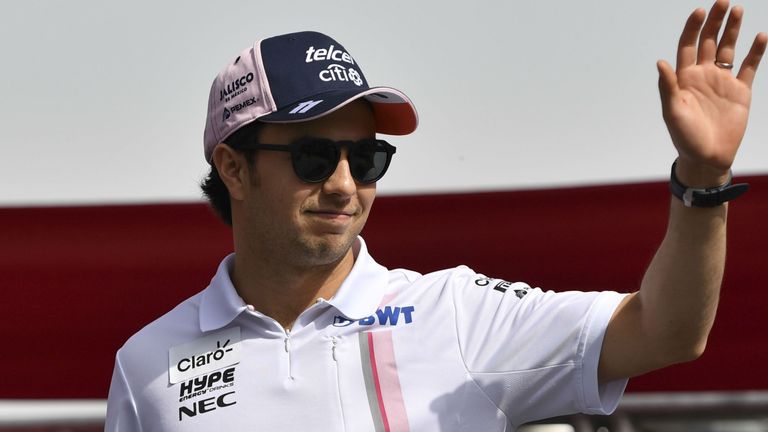 Sergio Perez certainly hasn't impressed in qualifying this year, losing his intra-team battle 16-5 to Ocon, but the Mexican always seems to deliver on race day.
This was another strong Sunday, helped by a storming start that helped him gain four places on the first lap. Perez then finished well, but couldn't quite get ahead of Leclerc. "I was very close to him in the final few laps, but I just didn't have the pace to overtake him," he said.
The Mexican may have missed out on seventh - 'best of the rest' in the championship - for the first time since 2015, but still finished 13 points ahead of Force India team-mate Ocon.
​​​​​​​Rating out of ten: 7.5
You've got to give it to Romain Grosjean, he has really improved this season after an awful start. He has beaten Kevin Magnussen in eight of the nine post-summer qualifying sessions, while he has also comfortably outscored his Haas team-mate in that time.
Grosjean recovered well in Abu Dhabi after the first-lap shunt into Hulkenberg - which the race stewards rightly decided was a racing incident - and kept Magnussen behind despite the damage to his Haas. Good work.
​​​​​​​Rating out of ten: 7.5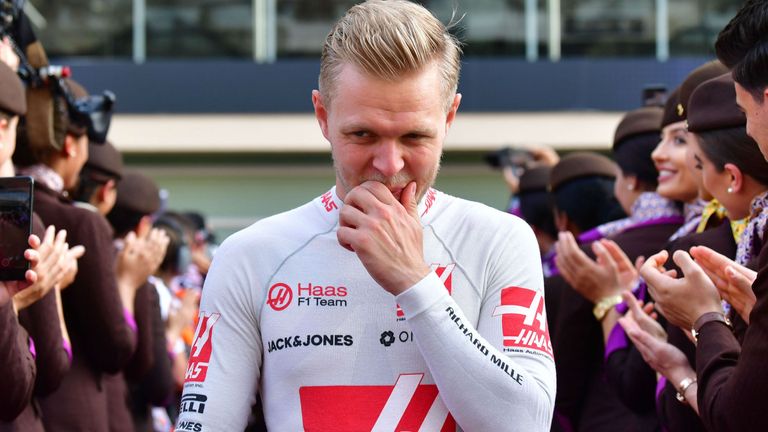 Kevin Magnussen has enjoyed a much-improved 2018 - though his season has tailed off slightly after looking like the early favourite for seventh in the championship. Still, he will be happy to finish with a decent race after missing out on Q3.
"The year has exceeded expectations," said the Dane, who praised Haas' progress.
​​​​​​​Rating out of ten: 6.5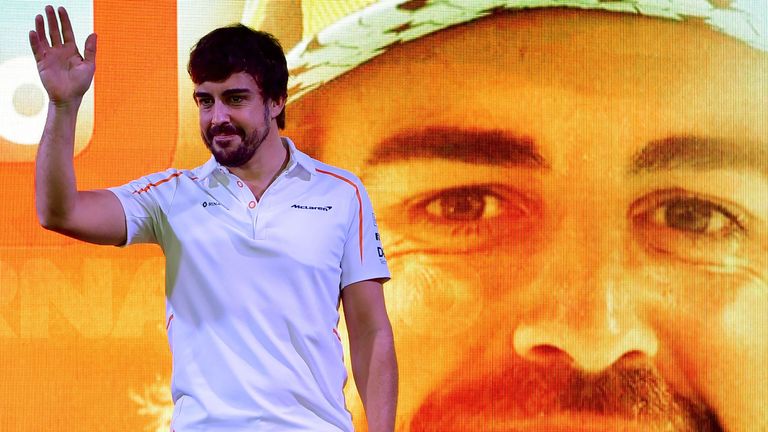 As a driver with two world titles and 32 race wins, we really should have been seeing Fernando Alonso battling towards the front of the field in his F1 farewell.
It's therefore a shame that Alonso was scrapping, unsuccessfully in the end, for a single point - but he still deserves plenty of credit. Alonso got the absolute maximum out of his McLaren to finish 11th, while he also beat team-mate Stoffel Vandoorne 21-0 in qualifying and outscored him by a whopping 38 points.
Alonso got to celebrate after the race with former rivals Hamilton and Vettel, who he really should have battled more in this era. It's goodbye to Alonso, but, as he told Sky F1's Martin Brundle, it is only "goodbye for now"…
​​​​​​​Rating out of ten: 8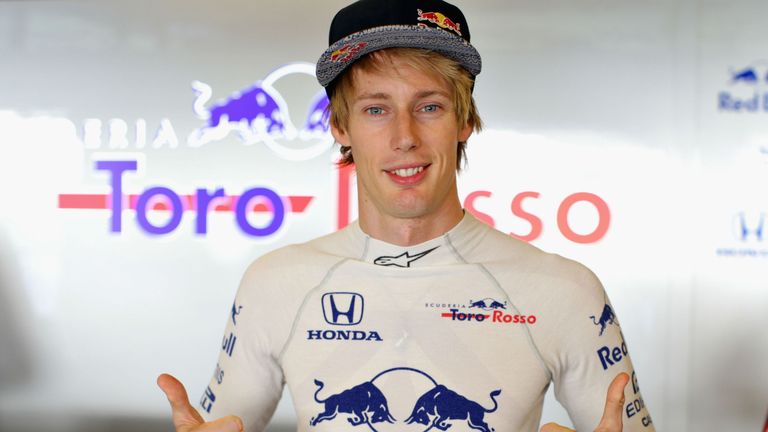 "Unfortunately, my race was kind of over on the first lap," said Brendon Hartley, who picked up damage following the Grosjean-Hulkenberg collision and then had to last 54 laps on supersoft tyres after an early stop.
Hartley finishes F1 2018 second from bottom in the drivers' standings, but insisted he is now a "stronger individual and racing driver". That may be the case, but it doesn't look like Toro Rosso are going to retain him for next season.
​​​​​​​Rating out of ten: 6.5
Pastures new await for Lance Stroll as early as this week at the Abu Dhabi test with Force India, and it's probably good news for him that 2019 preparations are beginning so early after a tough second year at Williams. Yet, while he qualified behind Sirotkin in last place in Abu Dhabi, he won the race-day battle with the Russian to finish in a respectable 13th place.
"It was challenging, but I thought for the package we had it was a good race and I am happy to have been fighting with the McLarens and to have finished in front of one of them," said Stroll, who will surely relish a consistent points-contending car at Force India. An intriguing year next to points-machine Perez awaits.
​​​​​​​Rating out of ten: 7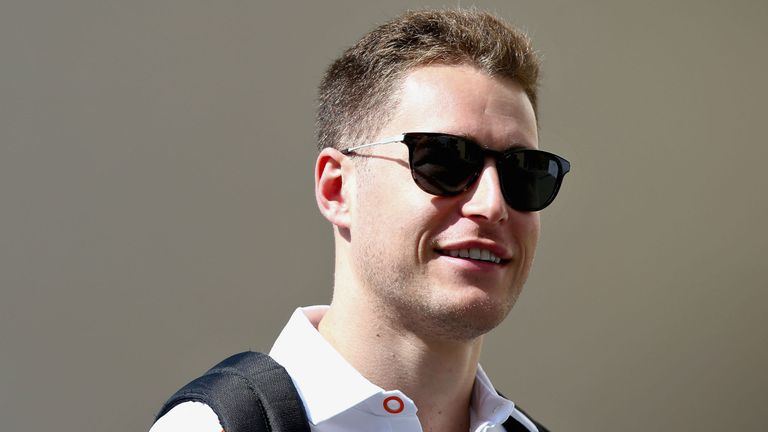 The end of a troubled first phase of Stoffel Vandoorne's Formula 1 career or the end full-stop? Time will tell for the Formula E-bound Belgian, but he appears to have driven better since learning of his McLaren fate back at Monza. His 0-21 qualifying thrashing against Alonso will hurt, but Vandoorne raced well in Abu Dhabi, pulled off some fine overtaking and defensive moves, and made it to the end.
He said he had "fun" and, after the year he's had, it was a nice way to finish.
​​​​​​​Rating out of ten: 6.5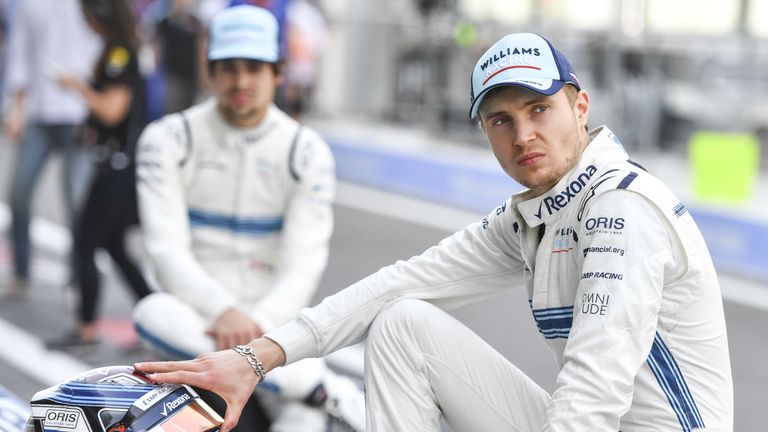 Sergey Sirotkin said he had "the most difficult race of a very difficult season" as he finished as the last classified driver in Abu Dhabi, struggling to cool down his overheating Williams throughout the race.
That draws to an end one of the most difficult rookie campaigns in recent years, but Sirotkin added: "I do really believe it's not the end."
​​​​​​​Rating out of ten: 6
Did not finish...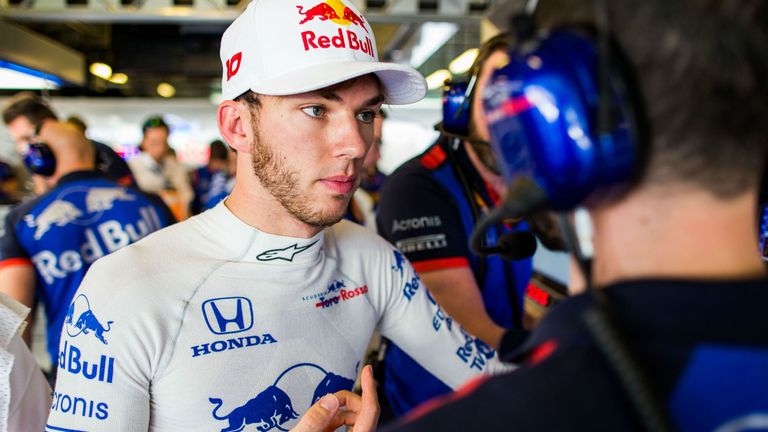 Pierre Gasly was on course for points in his final Toro Rosso race before suffering an engine failure. Not what Honda, or Red Bull, had in mind as they prepare for the full-time partnership next year!
​​​​​​​Rating out of ten: 7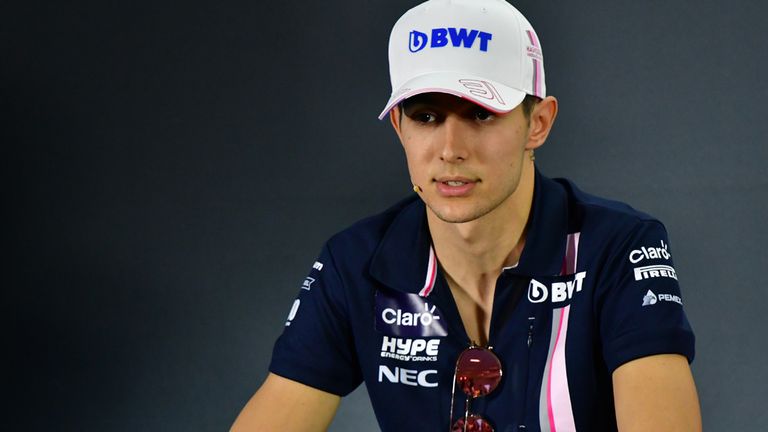 Not the send-off Esteban Ocon would have wanted as he prepares for what he and Mercedes insist is just a one-year sabbatical. It was all going smoothly for Ocon after a strong qualifying - he was running ninth after all the midfield had their first stops - but then disaster struck.
"We did everything right as a team but sadly the car had an oil leak which forced us to retire," said the Frenchman, who is unfortunate to lose his seat after a strong year.
​​​​​​​Rating out of ten: 7.5
Marcus Ericsson draws time on his F1 career, for now at least, with an unfortunate mechanical issue. Before that, the Swede looked in contention for points.
He'll be ultimately disappointed with his stay in F1, scoring 18 points in five years. Leclerc has scored more than double that in his rookie year alone.
​​​​​​​Rating out of ten: 6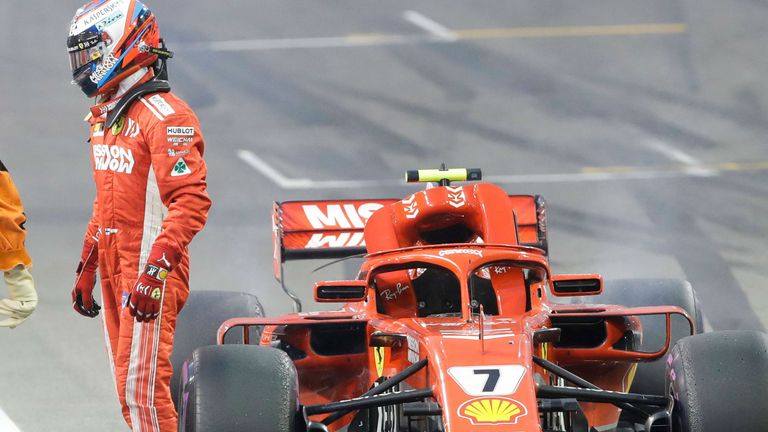 Kimi Raikkonen deserved a better Ferrari send-off. The Finn had to retire after racing for just seven laps in the desert, though he still held on to third place in the championship. That means he'll be attending the FIA gala, which Kimi didn't sound too enthused about…
"I was hoping the other guys would do a good job for me," he said after Max and Bottas failed to overhaul him in the standings.
​​​​​​​Rating out of ten: N/A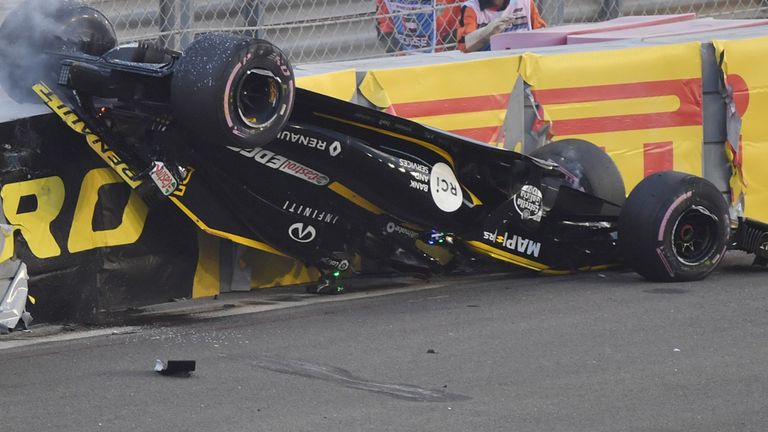 Not the kind of 'spectacular' Nico Hulkenberg would have wanted to be involved in at the end of the season, but he walked away unharmed from his somersaulting crash and can now reflect over the winter on a job well done in 2018.
Best of the rest, champion of the midfield - whatever you want to call it, Hulkenberg has beaten all the drivers he was realistically racing this year and achieved his best-ever championship finish. Next up? Daniel Ricciardo, and what a match-up that should be as Renault look to take the next step back to the big time.
​​​​​​​Rating out of ten: N/A
Get the dedicated Sky Sports F1 channel - the exclusive home of all F1 next season - for £18 a month in HD with no contract. Get Sky Sports F1.
Comment below to get involved in the debate, but please adhere to our House Rules. If you wish to report any comment, simply click on the down arrow next to the offending comment and click 'Report'. ​​​​​​​