Williams open up on 'horrible' delay at F1 Testing after missing two days
Claire Williams speaks to Sky F1's Rachel Brookes in candid interview; team boss reveals optimism for car, and discusses Lowe's future
By Matt Morlidge
Last Updated: 20/02/19 4:32pm
Williams admit their start to the F1 2019 season has been "horrible" but are optimistic they can make up for lost time at pre-season testing.
The Grove team, who finished bottom of the standings last season, missed the first two days and crucial running at F1 Testing after failing to prepare their new car in time.
"To say it's been a horrible few days would be an understatement," team boss Claire Williams told Sky F1.
"It's been a very difficult birth at Williams for the FW42."
Speaking later, Williams described the delay as "embarrassing" given all F1's other teams were ready for testing.
The car only arrived in Barcelona on Wednesday morning, with the team finally getting out on track on the third day of the eight-day test.
In a candid exclusive interview with Sky F1's Rachel Brookes, Williams claimed: "We needed to make sure we got the best car we could out, and that's why we delayed it again until today [Wednesday]."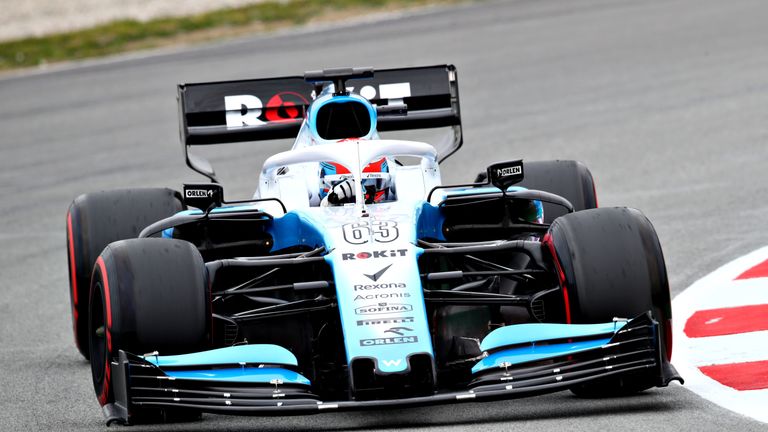 Williams also explained the difficulties her team have faced this winter.
"It's been eye-opening for me," she said. "I think you take for granted what it takes, even for someone like me who's been around for so long, to get these cars here.
"But everyone else has managed to get here and we haven't, so I'm not making excuses. It's just an extraordinary feat, just getting your car ready."
She added: "It's quite an odd atmosphere at Williams at the moment.
"It has been very difficult for everybody. We can't underestimate the disappointment that everyone feels."
Williams not blaming individuals
The delay to Williams' FW42 fuelled paddock speculation over Paddy Lowe's future with the team.
Lowe, the team's technical director, oversaw development of the 2019 car but Claire Williams said "we don't apportion any blame at Williams".
"I've been reading a lot of speculation in the media recently about Paddy's position," she told reporters. "Right now all I'm focused on, all the team should be focused on, is the car and making sure the car is in the right place."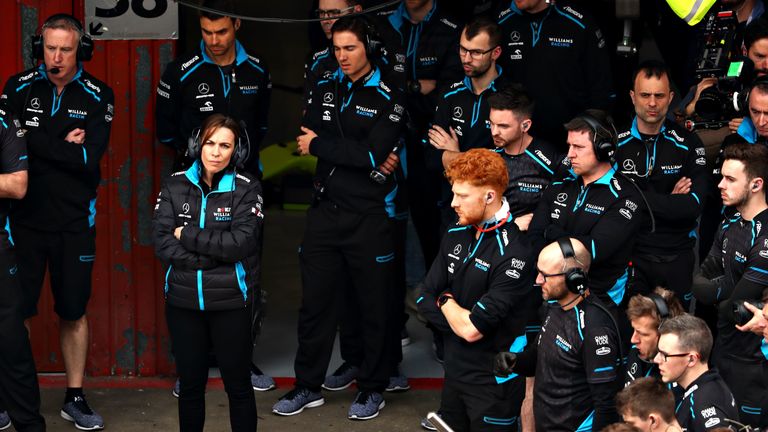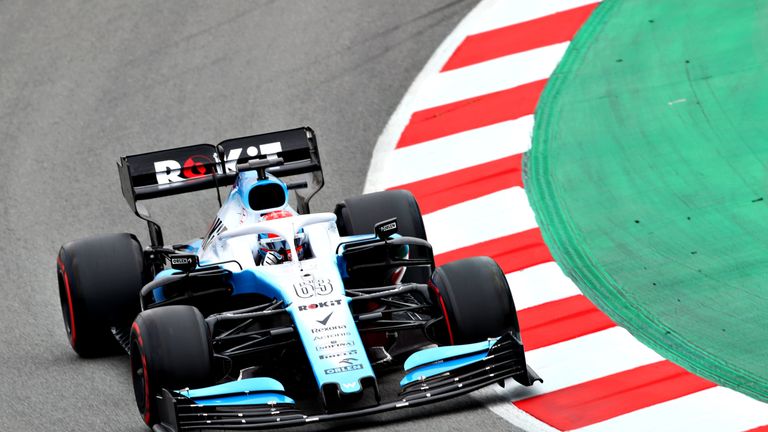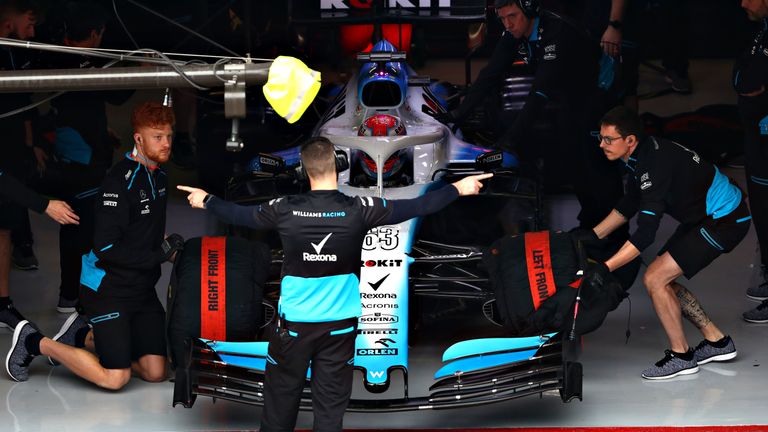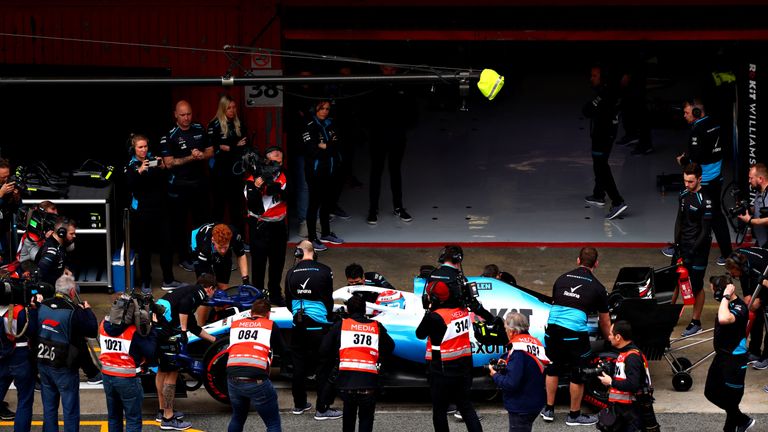 She added: "It's about us getting together and making sure that we understand why we didn't manage to deliver the car and then do that after-action review and learn from the mistakes."
Williams continued that the team know the "main elements" to why they were delayed, but does not want to "air our dirty laundry in public".
"It's not appropriate," she stated. "We've got to go out full analysis back at the factory and make sure this never happens again.
"The most important thing is we got the car here and we can now spend a bit of time looking into what went wrong."
Can Williams recover?
Williams are looking to bounce back from one of the worst seasons in their illustrious F1 history this year, and are already under intense pressure.
"We had our lovely launch where we unveiled our fresh new livery and talked about this being a new chapter in Williams history and it does feel slightly tainted that we haven't managed to get the car out when we wanted to," Williams admitted.
But she also hopes that this delay would be "forgotten about" once Williams hit the ground running at testing.
"We hope it doesn't have a huge impact on what we can do," she said. "Obviously we have a very condensed programme now that we've got to get everything compacted.
"We've just got to wait that out, and hopefully people will forget about this in a couple of weeks time when we get to Australia."
Get the dedicated Sky Sports F1 channel - the exclusive home of all live F1 next season - for £18 a month in HD with no contract. Get Sky Sports F1.