Australian GP: Lando Norris, and the stories from qualifying
"I need to make sure I treasure this," says Norris as he qualifies P8 for McLaren; Plus a round-up of other teams' highs and lows...
By Matt Morlidge
Last Updated: 17/03/19 5:03am
British rookie Lando Norris enjoyed a superb first Formula 1 qualifying as he finished eighth for McLaren at the Australian GP.
The impressive 19-year-old, and youngest driver on the grid this year, said he "maximised everything" and will "treasure" the result as he out-qualified team-mate Carlos Sainz as well as several more experienced midfield rivals.
Norris also ensured McLaren reached Q3's top-10 shootout for the first time since last year's Monaco GP.
"Our aim was just to try and get into Q2," an ecstatic Norris told Sky F1 after qualifying
Get Sky Sports F1 for 2019
Formula 1 in 2019: Full race schedule
"I was so nervous - and that almost overdid all of the enjoyment! But the enjoyment comes once I know I completed a lap I'm happy with and how happy the team are."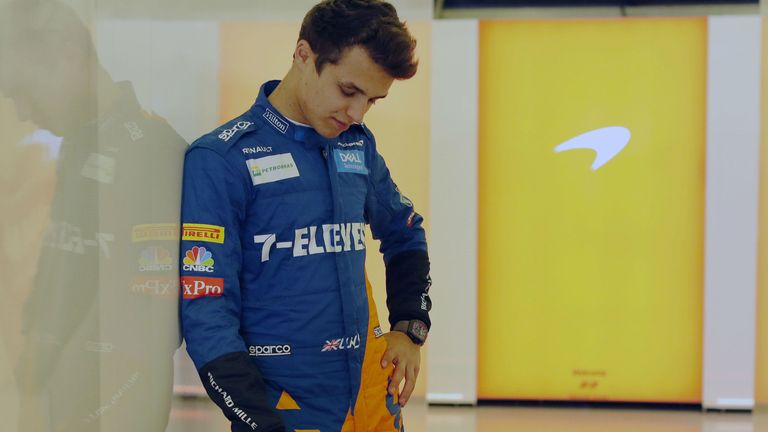 Norris, who finished ahead of Kimi Raikkonen and Sergio Perez in the closing stages, added: "I feel like I really maximised everything.
"We do need to do a lot of work to maintain these Q3s. Today wasn't a one-off but it's not going to happen all the time.
"I need to make sure I treasure this. For now I'm very happy but I've got a long day ahead tomorrow."
McLaren outpaced engine suppliers Renault on Saturday, though would have liked to see Sainz further up the grid.
Sainz was knocked out in Q1 after being held up by Robert Kubica, who suffered a puncture on his final flying lap.
Zak Brown had mixed emotions as a result, but admitted McLaren's return to Q3 represented his best day at a Grand Prix since joining the team in late 2016.
"I would say today has probably been my most enjoyable day at the race track," said the McLaren chief executive. "We're going to have good days and bad days, today was a good day, but I'm personally pleased to see it come together for everyone."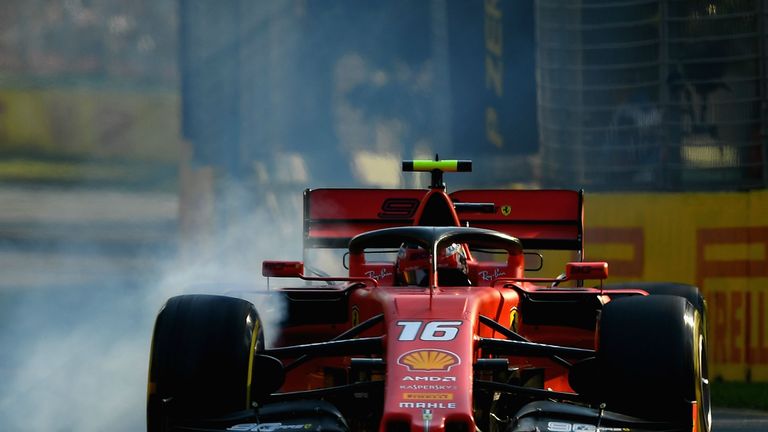 Leclerc blames himself for Q3 mistakes
At Ferrari, there was palpable disappointment at the size of their defeat to Mercedes with the team's dissatisfaction compounded by Charles Leclerc then losing out on fourth place on the grid to Max Verstappen.
"I'm not happy with myself. I didn't do the job in Q3. On the second run, l made a mistake, locked up into Turn One and it was a very messy lap," said Leclerc.
"The top three was definitely there."
Hulkenberg ahead of Ricciardo, Renault struggling?
At Renault, Daniel Ricciardo was beaten by Nico Hulkenberg in the pair's first head-to-head qualifying battle. But the overarching talking point was the failure of either Renault driver to reach the top 10 as the Enstone outfit languished behind seven teams - Mercedes, Ferrari, Red Bull, Haas, McLaren, Alfa Romeo and Racing Point - in the timesheets.
"I knew it would be close but I believed we had the pace for Q3," said Ricciardo. "I was just half a tenth to get into Q3 and l know that was in the car because l lost it in the first sector. So l was more disappointed with myself."
But Ricciardo added: "I am more optimistic for the race. I'm sure we will sneak into the points."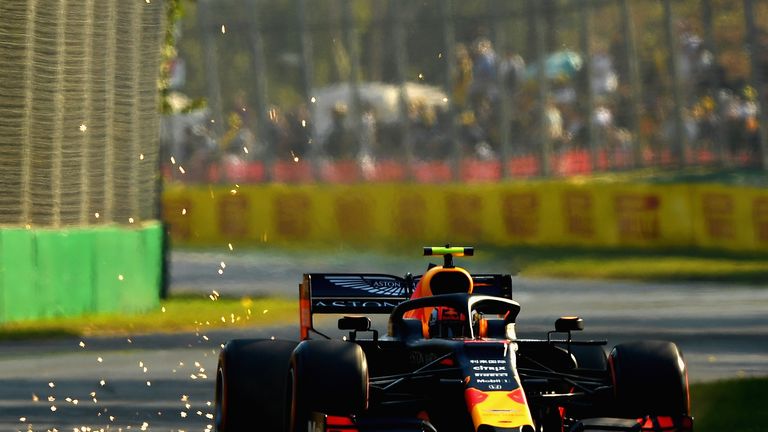 Gasly's nightmare first qualy
Pierre Gasly provided one of the shocks of qualifying as he was eliminated from Q1 in the Red Bull.
More blame should be put on the team than the driver - Red Bull opted to send their drivers out for only one lap on the soft tyre and Gasly was within a tenth of team-mate Max Verstappen. But that wasn't enough.
"We didn't expect such a track evolution and the pack to be so close like this," explained the Frenchman. "It's pretty tough because I was pretty happy with my lap."
He continued: "We're clearly not exactly where we would like to be."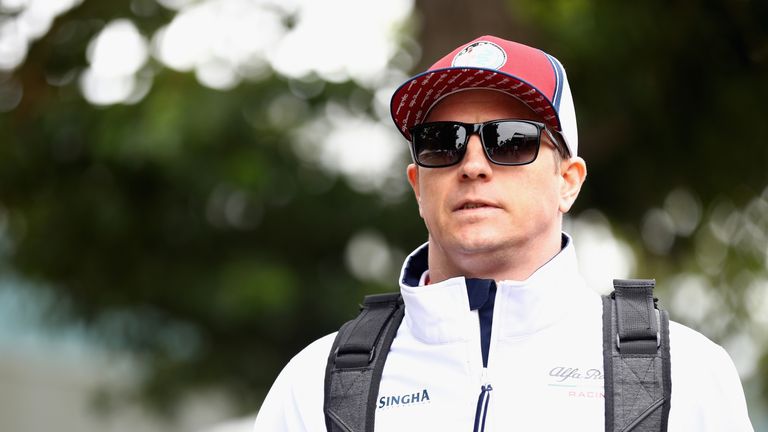 Kimi disappointed on Alfa Romeo return
At Alfa Romeo, Antonio Giovinazzi fell at the second hurdle after suffering a Q2 elimination before Kimi Raikkonen took ninth in his first qualifying outing for the team. But there was frustration from the Finn that he wouldn't be further up the grid.
"I'm a bit disappointed," Raikkonen told Sky F1. "The car had more speed but l didn't put together one good lap. There were two places easily more forward."
Just one hundredth of a second separated Raikkonen from the eighth-placed Norris.
"We have good potential," added Raikkonen. "I'm very happy where l am."
Russell happy with qualy, but Williams struggle
George Russell, who like Norris was a British rookie in his first F1 qualifying session in Melbourne, also felt like he extracted the maximum from his Saturday.
But while Russell did out-qualify experienced team-mate Robert Kubica, he only finished 19th and 1.2s off the closest rival in a poor Williams car.
"We know the pace of the car and my job is to drive the package we've got as fast as possible, and I really believe we did that," he said. "The three laps I put together were really good, I felt. I crossed the line with a smile on my face.
"I think we understand the limitations and we know the issues. But that doesn't mean we can wake up tomorrow and fix it."
He added: "To be honest, I'm not really interested in beating Robert when it's for 19th position. My goal is to try and work together with Robert to try and direct the team in the right way."
Sky Sports F1 is the home of live and exclusive F1 - and new and existing customers in the UK can now get the channel for just £10 extra a month, our best-ever offer. Find out more here to watch the 2019 season live