Red Bull happy for Honda to 'push boundaries' to catch top teams
Honda shining, but set to give Red Bull penalties; "They've got to push the boundaries," says Horner. "That's fine," adds Verstappen
By Matt Morlidge
Last Updated: 07/05/19 3:51pm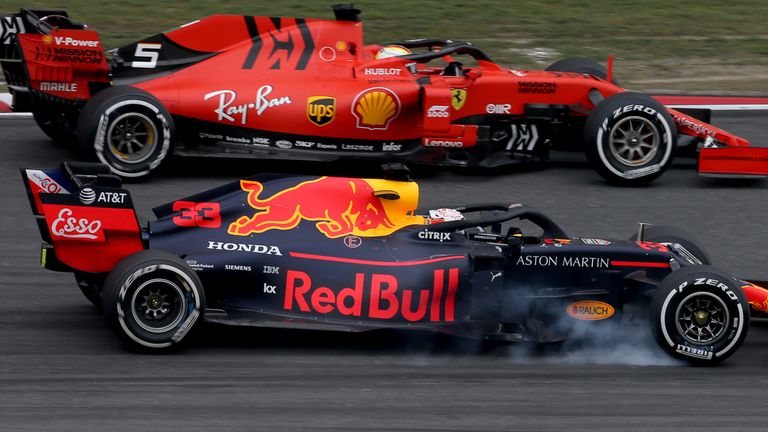 Red Bull say they know Honda have to "push the boundaries" with their engine in F1 2019 if they are to match Mercedes and Ferrari's power.
Honda entered the season, their first partnered with Red Bull, with significant ground to make up to F1's leading teams and have already debuted an upgraded engine, using a new spec at the Azerbaijan GP.
Max Verstappen finished fourth, and Christian Horner was delighted with Honda's work.
"It's been positive," the Red Bull boss told reporters after the Baku race. "It enables us to run the engine a little bit harder. It's all part of that evolution."
While that upgrade, focusing on reliability, has helped narrow the gap to Mercedes and Ferrari, it also means Red Bull are almost certain to take a penalty later on in the year with teams only allowed to bring three new engines over a season.
But Red Bull are happy to take that hit.
"They've got to push the boundaries which is exactly what they're doing," said Horner.
While Verstappen added: "I'm really happy because they keep pushing really hard to bring upgrades and that's always good.
"I'm happier that we can say at the end of the season that we really closed the gap on Mercedes and Ferrari in terms of power, just because we used a few more engines. That's fine."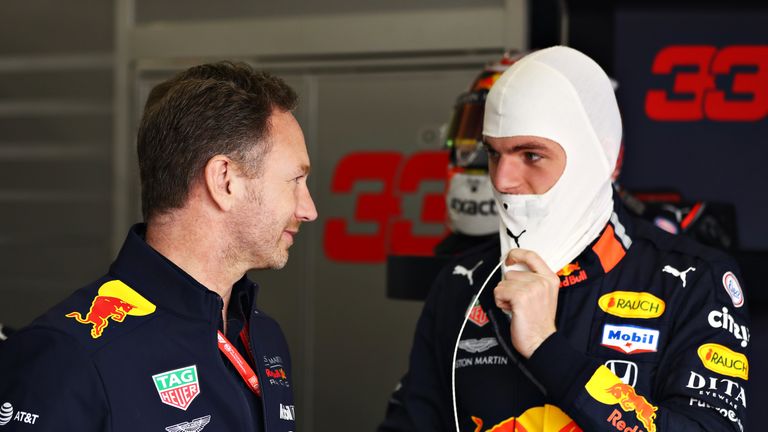 More upgrades in Barcelona
This weekend's Spanish GP, live and exclusive on Sky Sports F1, represents a key point in Red Bull's season.
Not only is it their second race with their new engine, but the team famous for their aerodynamic prowess are bringing their first car upgrades of the season, with changes to the rear and front wings planned.
The RB15 chassis hasn't shone as yet, so the Barcelona changes are much-anticipated.
"It's fairly subtle," said Horner about the upgrade. "It's just evolution so it will be the usual front and rear wing upgrades, but it's evolution rather than revolution.
"I think all your development is focused on different aspects of balance, degradation, all of those things. We had very good tyre duration [in Baku], but we struggled a little bit on warm-up, so it's always finding that [balance]."
Watch the Spanish GP live only on Sky Sports F1 this weekend. Sunday's race starts at 2.10pm. Sky Sports is the home of live and exclusive F1. Find out more here to watch the 2019 season live