Spanish GP: Sebastian Vettel says 'interesting' race awaits Ferrari
Will engine upgrade allow Ferrari to rediscover pacesetting Barcelona testing form? Vettel inists team's car is "promising"
By James Galloway
Last Updated: 09/05/19 8:18pm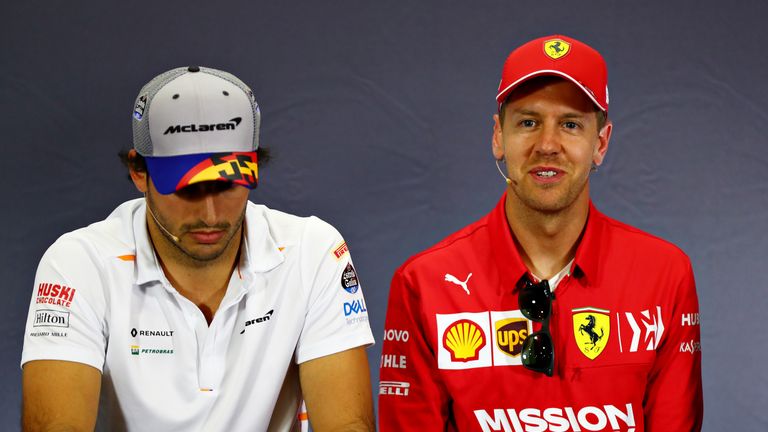 Sebastian Vettel believes Ferrari face an "interesting" test at the Spanish GP armed with engine and car upgrades as they bid to recapture their pacesetting winter form from Barcelona.
Two months on from setting ominous pace ahead of Mercedes in pre-season, Ferrari return to the Circuit de Catalunya this weekend without a race win so far in 2019 amid a perfect run of Mercedes one-two race wins.
"This weekend will be interesting for us because we had such a good feeling [at testing] and it's not so long ago," Vettel, who trails Mercedes' championship leader Valtteri Bottas by 35 points, said.
"I'm pretty sure I'm remember how the car felt and it will be interesting to see how it behaves over the next couple of days.
"I'm quite confident if we can get to that level we should be very competitive."
Ferrari's bid for Mercedes-beating competitiveness will be aided by a second successive round of upgrades to their car.
After aero improvements were added to the SF90 in Baku, Ferrari have given the green light to their first engine upgrade of the season - two races earlier than planned - in addition to more chassis updates.
"We want to make the car faster. Here and there we were reasonably quick, but not quick enough overall to put the cars in the front row in every event," Vettel said.
"We are lacking a little bit but overall the package is promising. We know we have a strong car, we struggled a bit to put it together, so a bit of both [pace and drivability].
"We are confident about the parts we bring here and we're introducing a new engine as well. We have got some stuff that we think should help us to be stronger than the last races."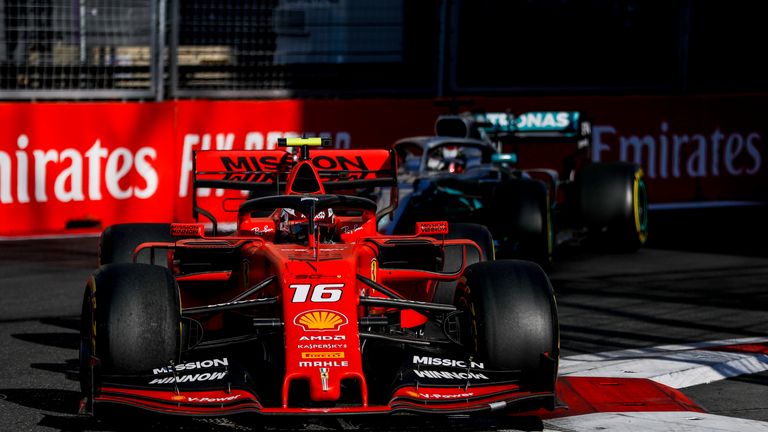 Vettel sums up 2019's story so far
Although Mercedes' race-day results at the start of the season have set a new Formula 1 record, even the world champions themselves admit they have been "flattered" by the winning sequence.
Vettel has outlined how he reckons the formbook has fluctated between F1's Big Two so far:
"When we first went testing we were ahead," he said.
"At the end of testing we were a match.
"First race we were behind.
"Second race slightly ahead.
"Third and fourth race behind, both for qualy and the race.
"So we are behind."
Speaking to Sky Sports, Vettel added: "I don't think we are missing much. We are fighting and looking very hard for that extra tenth or extra performance here and there to start turning it around."
Sky F1's Karun Chandhok added: "They are not a million miles off. They just need to string a weekend together."
Watch the Spanish GP live only on Sky Sports F1 this weekend. Sunday's race starts at 2.10pm. Sky Sports is the home of live and exclusive F1. Find out more here to watch the 2019 season live