Dutch GP at Zandvoort confirmed for F1 2020 after 35-year absence
Verstappen will have first home race next year as Dutch GP return is confirmed; Zandvoort joins Hanoi as new host on F1 2020 calendar
By James Galloway
Last Updated: 14/05/19 4:17pm
The Dutch GP will return to the Formula 1 calendar for the first time in 35 years in 2020 - giving Max Verstappen his first home race.
Zandvoort, which is on the North Sea coast and 40 minutes by car from Amsterdam, was a mainstay of the calendar during F1's first four decades but the circuit last staged a Grand Prix in 1985.
'Verstappen mania' is being credited for the race's revival with the 21-year-old Red Bull driver having cultivated a huge following in his homeland in his first five years in F1. Thousands of Dutch fans regularly travel to races around Europe, such as Spa and Austria, with their orange T-shirts prominent in grandstands.
F1 confirmed Zandvoort has signed a deal for a minimum of three years, with Sky Sports understanding it includes the option of another two.
The revived Dutch race is expected to take place in early May 2020, although no date has yet been confirmed, the slot normally held by the Spanish GP. The Barcelona event does not currently have an F1 contract for next season.
"It's significant, all you have to do is go to Austria and see the Verstappen village. The passion the Dutch have for him is great," F1 chairman Chase Carey told Sky Sports News at Zandvoort.
"But I actually think the passion they have for the sport overall is important. He certainly adds a dimension to it, but there is a real passion for the sport in general here and it makes it incredibly attractive to be able to bring a race to Holland."
The Dutch GP is the second new event confirmed for next year's calendar with a maiden street race in Vietnam's capital, Hanoi, already announced for the April.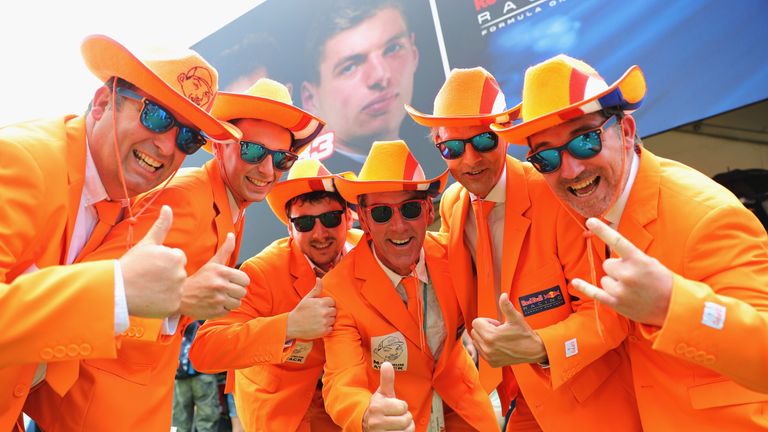 What is Zandvoort like?
Verstappen, who won the prestigious junior Zanvoort Masters title in 2014, gives an insight into the 4.3km track and which existing F1 circuit it resembles.
"It's just an iconic, historic track" he commented. "I have raced there before with F3 and it was a lot of fun. I compare the track a little bit with Suzuka because it's designed by the same person so I can understand that the characteristics are a bit similar.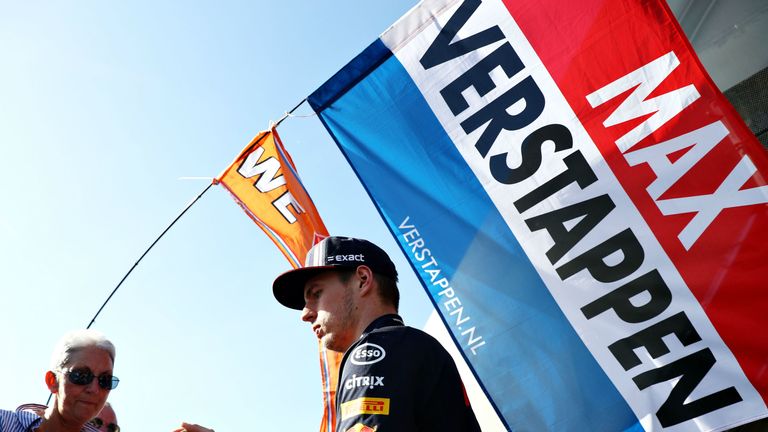 "It's a pretty quick track and it's always good and exciting to have new ones on the calendar. I've done a few laps and donuts in an F1 car there too and the track was actually pretty challenging because you have a few banked corners, some places are very narrow and there's no run off. It's very cool, and with no run off, it's quite hard to find the limit. On some other tracks it's a bit easier but that also makes it more exciting."
Track officials say the circuit will be "modernised within a few areas" ahead of next year, with access to the seaside venue also having recently been improved.
What will the 2020 calendar look like?
F1's 2019 schedule is at a record 21 races, but doubts remain over some existing long-standing grands prix heading into next season.
The British GP is among five races without a 2020 contract but, while Silverstone was forced to deny reports earlier this month that a new deal had been agreed, circuit chiefs are optimistic an agreement will be struck.
"We want relationships that are win-win for both of us," Carey told SSN. "That requires partners to execute and maximise the opportunity we bring, we need to make sure we bring races and events that we support that can meet people's expectations.
"We are having good conversations with Silverstone. As I've said in the past, we don't pre-announce things - we think conversations are best had in private, and when we have something done, we'll announce it.
"We both have to make it work, but that requires both of us to do our job."
Monza, F1's most-used track, has revealed it has agreed a deal in principle to continue hosting the Italian GP, but the futures of Spain, Germany and Mexico appear less certain.
Which races have got home drivers?
| | | | |
| --- | --- | --- | --- |
| British GP | Lewis Hamilton | Lando Norris | George Russell |
| German GP | Sebastian Vettel | Nico Hulkenberg | |
| French GP | Pierre Gasly | Romain Grosjean | |
| Australian GP | Daniel Ricciardo | | |
| Spanish GP | Carlos Sainz | | |
| Monaco GP | Charles Leclerc | | |
| Canadian GP | Lance Stroll | | |
| Italian GP | Antonio Giovinazzi | | |
| Russian GP | Daniil Kvyat | | |
| Mexican GP | Sergio Perez | | |
| Dutch GP (2020) | Max Verstappen | | |
Sky Sports F1 is the home of live and exclusive F1 - and new and existing customers in the UK can now get the channel for just £10 extra a month.Find out more here to watch the 2019 season live