Andretti to F1: FIA president Mohammed Ben Sulayem hits back at 'adverse reaction' to entry plan
FIA president Mohammed Ben Sulayem: "It is surprising that there has been some adverse reaction to the Cadillac and Andretti news"; Andretti have secured a partnership with General Motors and Cadillac and team could reach F1 in 2026, with plans to run American driver
Last Updated: 09/01/23 1:49pm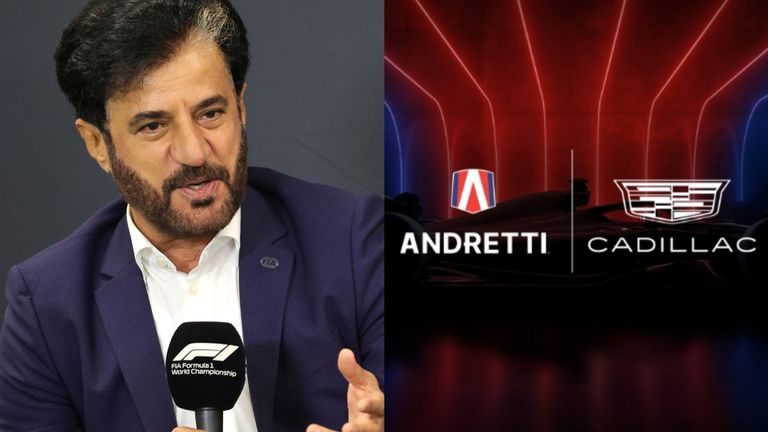 FIA president Mohammed Ben Sulayem says he is "surprised" by the "adverse reaction" to Andretti's proposed Formula 1 entry with Cadillac.
After years of lobbying the FIA, successful American team owner Michael Andretti got his biggest boost yet in his F1 bid last week with a partnership with General Motors through its luxury brand Cadillac.
An Andretti-Cadillac entry is unlikely to feature on the grid until at least the 2026 season and would require sign-off from both F1 and its governing body, the FIA, which has so far welcomed the developments.
Ben Sulayem's latest message of support for Andretti came on Sunday when - without specifying who or what he was referring to - he posted a message on Twitter hitting back at the reaction to their plan.
"It is surprising that there has been some adverse reaction to the Cadillac and Andretti news," the FIA president wrote.
"The FIA has accepted the entries of smaller, successful organisations in recent years. We should be encouraging prospective F1 entries from global manufacturers like GM and thoroughbred racers like Andretti and others.
"Interest from teams in growth markets adds diversity and broadens F1's appeal."
After the Andretti and General Motors announcement last week, F1 issued a statement saying they were not the only interested party and would not be guaranteed a spot on the grid.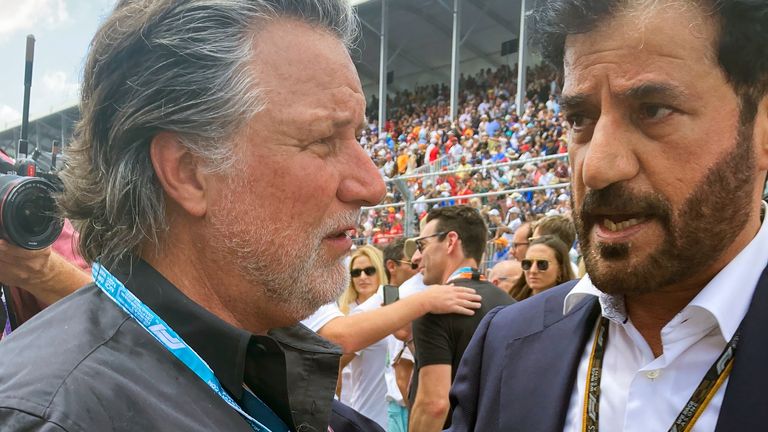 "There is great interest in the F1 project at this time with a number of conversations continuing that are not as visible as others," F1 said in a statement.
"We all want to ensure the championship remains credible and stable and any new entrant request will be assessed on criteria to meet those objectives by the relevant stakeholders."
Andretti responded to the media: "One of the big things was 'what does Andretti bring to the party?'.
"Well, we're bringing one of the biggest manufacturers in the world with us now with General Motors and Cadillac."
Andretti plan to bring Herta to F1 as 'all-American' dream takes shape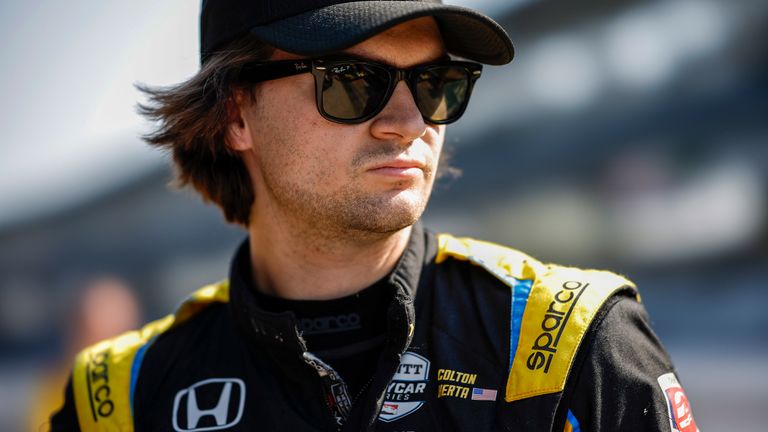 Andretti intend to bring at least one US racer to F1 should their "all-American" entry be granted and could centre the team around the unluckiest driver on the 2023 market, Colton Herta.
Despite a proposed entry being some time away, Andretti is making firm plans for the grid
On top of building a factory in Indiana and now gaining a major partner, Andretti is mulling his driver options and has confirmed that an American driver is top of the list, namely Herta.
Herta, 22, was set to join F1 this season before missing out on an AlphaTauri seat through a lack of super licence points despite his success in IndyCar, but as he is signed through to 2027 with Andretti he is the logical top pick.
"We definitely have a plan to have an American driver," Andretti said. " I think you all know who is leading the pack on that one.
"Colton we have under contract right now in IndyCar. We want to make this an all-American effort to make sure we have an American driver in the seat."
There is currently one American in F1, Williams rookie Logan Sargeant, who is the first US driver since Alexander Rossi in 2016.
Andretti's results during his brief McLaren spell in 1993 remain the last time an American driver scored points in the sport.