Marussia confirm that they will use Ferrari powertrains in 2014
Banbury outfit says deal confirms their commitment to F1
By Mike Wise
Last Updated: 16/07/13 10:54am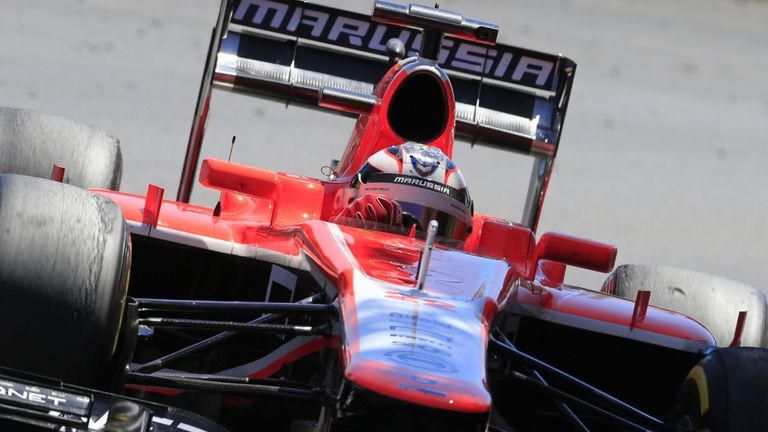 The long-awaited confirmation that the Banbury-based team will use Ferrari's power unit - comprising engine and Energy Recovery System - plus full transmission and related ancillary systems comes in line with F1's switch to a new formula in 2014.
Cars will be powered by 1.6-litre V6 turbo engines and a greater emphasis will be placed on ERS. Since arriving on the grid in 2010, Marussia have used Cosworth engines.
According to Marussia's CEO Andy Webb, the news also confirms the cash-strapped outfit's commitment to the sport.
Marussia were briefly involved in merger talks with rivals Caterham prior to the start of the current season and, in the absence of a new Concorde Agreement, they remain the only team without a commercial agreement with F1 supremo Bernie Ecclestone.
"The Marussia F1 Team is delighted to be entering into a technical partnership with Scuderia Ferrari for the supply of a full powertrain from 2014," Webb said.
"The importance of this development to our Team cannot be overstated. Not only will we benefit from a customer supply from the most successful engine manufacturer in Formula One's history, but this also provides further confirmation, if it were needed, of our commitment to the sport and determination to maintain our progression towards our long-term ambitions.
"The new powertrain regulations being introduced next year represent the most substantial engine development within the sport since the introduction of the V8 formula and are all the more significant for the increased contribution of the Energy Recovery System. We look forward to working with Scuderia Ferrari during this exciting new era of Formula One competition."
However, Marussia will be negotiating next season's regulation changes without technical consultant Pat Symonds, who is leaving the team with immediate effect to join Williams.
Symonds, who oversaw multiple title successes at the former Benetton then Renault (and now Lotus) team, had performed the role since the spring of 2011 but will join his new team as Chief Technical Officer.
"I have thoroughly enjoyed my time with the Marussia F1 Team over the course of the past two and a half seasons," Symonds said. "The Team has developed immeasurably during that time and it now has all the right people and resources in place to achieve great things in the future. I wish the Team the success it so richly deserves."