Bahrain will stage the second and third pre-season tests in 2014
Teams feel circuit is ideal venue to test new turbo engines
By William Esler
Last Updated: 06/10/13 5:47am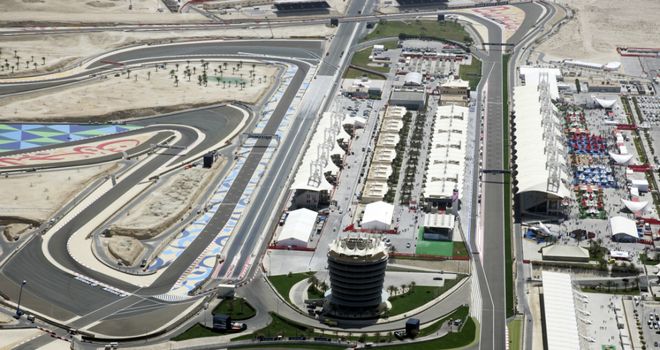 Jerez in southern Spain will once again host the first test on January 28-31, before the teams fly to the Middle East for the second test on February 19-22, with the final four day test starting five days later.
Moving testing to a warmer climate had been discussed all season after the teams felt the running they had in Jerez and Barcelona this year was not representative due to the low ambient and track temperatures.
The Yas Marina Circuit in Abu Dhabi and Dubai's Autodrome had been mooted as potential venues, however, Martin Whitmarsh says Bahrain is the best option.
"The idea is that you get into some temperature testing and, if you look at the Middle East, Abu Dhabi is not a good circuit for testing, and Dubai is a bit Mickey Mouse," the McLaren Team Principal said.
"The best circuit for testing out there is Bahrain, so that is why we are going there."
The change of location means the team mechanics will have to work in much hotter conditions than they normally do during the long, arduous hours of pre-season testing, but when questioned by Sky Sports F1's Ted Kravitz in the FIA Press Conference, Force India Team Manager Andy Stevenson was sure it would not be an issue.
"As far as a pre-season test venue for the new power units, I couldn't think of a better place to go," he said.
"The temperatures aren't going to be that hot - they will probably be 22c or 23c at that time of year and it is actually a very good way of bringing the crews up to speed and ready for a hard season. I think the dates that are scheduled are pretty good."
2014 pre-season test schedule
28-31 January - Jerez, Spain
19-22 February - Bahrain International Circuit, Bahrain
27 February-2 March - Bahrain International Circuit, Bahrain