Force India's Bob Fernley has questioned the legality of F1's new Strategy Group
"Some teams have no say in how the sport is run," Deputy Team Principal asserts
Last Updated: 21/10/13 2:05pm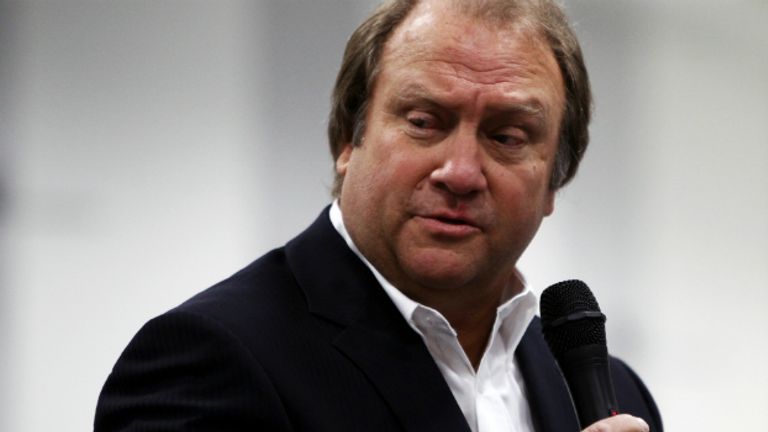 On Monday, the Strategy Group, which has effectively replaced F1's sporting and technical working groups, will meet for the first time to discuss new regulations.
However, the concern shared by Fernley and other bosses is that the Group does not include all 11 F1 teams. Rather, is it made up of just six outfits among the 18 voting members, which also comprises members from the FIA and FOM.
Those teams are Ferrari, Red Bull, McLaren and Mercedes while Williams have been included for historical reasons. Lotus are the sixth team as they are currently the highest placed in the Constructors' Championship outside the top four.
All teams had representation on the sporting and technical working groups - which remain, albeit on an informal basis - but they were seen as slow when it came to shaping new rules, with unanimity required.
Rules will henceforth be approved by the Strategy Group by means of a simple majority.
There are therefore concerns among the smaller teams that they won't have a say in the sport's future, leading to Fernley's questioning of the new governance in place.
"All teams basically pay the same amount to go racing," Force India's Deputy Team Principal told Telegraph Sport.
"The only differentials are in drivers' salaries and hospitality. And yet some teams have no say in how the sport is run. It could certainly be deemed abuse of a dominant position."
He added: "Some of the teams have grave reservations about the legality of it.
"There is genuine concern among some of the teams on the Strategy Group, particularly the ones who are public companies. This is not ethical governance."
Among the items on Monday's agenda that might give smaller teams further cause for concern is the issue of customer cars.
As things stands, teams are currently allowed to shared a small number of so-called 'listed parts' but the fear is that a relaxation of the rule will enable entire cars to sold.